---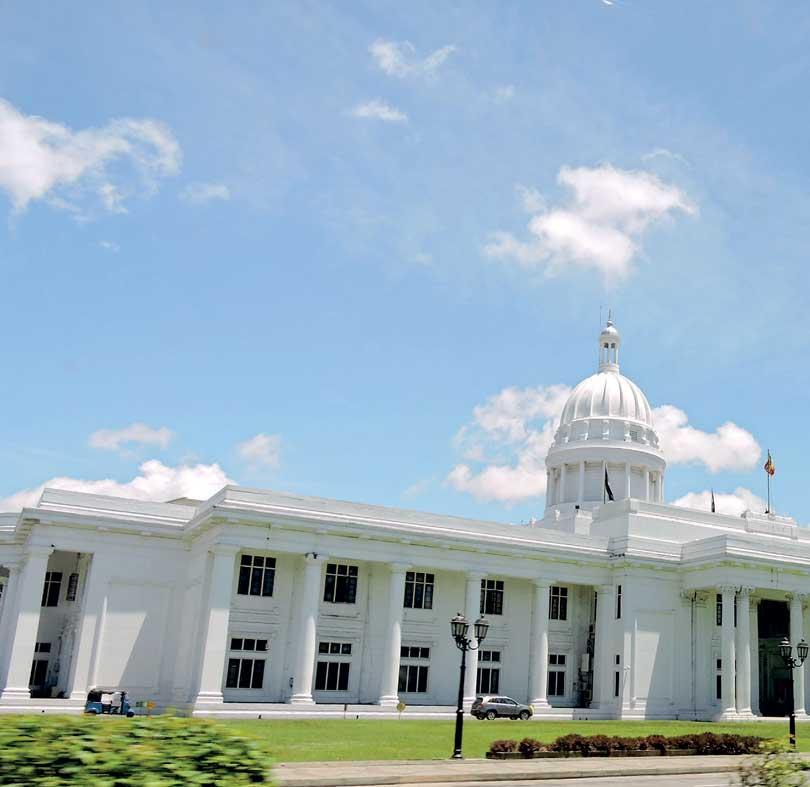 Says WPC alone owes Rs.1.8 billion in stamp duty and court fine collections
Alleges parties with vested interests try to scuttle the progress of the CMC
The Colombo Municipal Council (CMC) refuted reports that the CMC was facing bankruptcy and said the Western Provincial Council (WPC) alone owes Rs.1.8 billion in stamp duties and court fine collections dating from the year 2017 and before.

CMC officials said the Municipal Council was an institution which did not have any major long-term creditor outstandings, having fixed deposits to the tune of Rs.2.2 billion held at State banks.

"How can such an institute - which also had massive amounts owed to it in lieu of stamp duties and court fines - be classed as an entity facing bankruptcy?" they asked.
Several contractors and suppliers of the CMC said that they had been receiving their payments on a regular basis in the recent months, except for the occasional administrative and procedural delays they usually face at other Government entities as well.

The CMC is presently owed in excess of Rs.1.8 billion in stamp duty and court fine collections from the WPC dating from year 2017 and before. "In addition, the dues for 2018 are presently being collated at the Registrar General's Department. It is while efforts are being made with the direct intervention of Mayor Rosy Senanayake to get these payments expedited, that fake news is being spread claiming that the CMC is facing a financial crisis," they said.

In recent months, the Mayor has ordered that collections be expedited, long-term arrears be collected, more stringent and expedient measure be taken to collate data to collect stamp duty and fines.
It was reported that arrears left uncollected for years are now being expeditiously collected, and private individuals and entities who enjoyed years of free use of CMC funds, are being made to pay up.
"Systems and procedures are also being put in place to reduce waste and corruption in both expenditure and revenues. These efforts are obviously a major irritant to corrupt and inefficient elements, who no longer are able to have a free reign with CMC funds.

"Further, there are conspiracies to delay and sabotage the massive development programmes planned for this year, and one way of doing this is to engineer fake news about possible financial problems. These elements cannot stand to watch while progress is being made, corruption being tackled and inefficiency being rooted out at the CMC," sources said.

It was reported that one Ramzi Tony MMC has been quoted in the social media news of having questioned the Mayor about the financial situation of the CMC at the last Council meeting.
Officials claimed that MMC Ramzi is a member of the Finance Committee of the CMC, which makes all decisions on financial management matters of the CMC, and he would have been aware of and been a party to, all the decisions taken and if there is an issue he too would be responsible.

"This can be seen as a contract job by interested parties using some corrupt MMC's and officials to scuttle the progress of the CMC. They see this as part of a wider conspiracy and plan to sabotage the workings of the CMC by discrediting and demoralizing the Mayor and her programme by spreading fake news and rumours," they said.
How can such an institute - which also had massive amounts owed to it in lieu of stamp duties and court fines - be classed as an entity facing bankruptcy?