---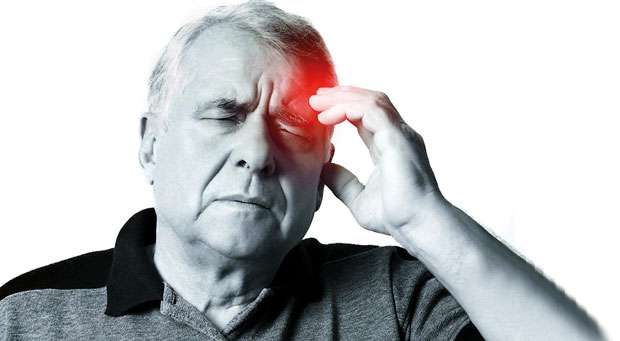 It is with the instructions of the doctor only that the patients who suffer from high blood pressure, cholesterol and diabetes should obtain and stop taking medicine. If an individual stops taking medicine of his or her own accord, then he or she has to suffer due to such actions during his or her lifetime

It's very rare that an individual who has not contracted diseases, can be found among people who live in the present world. It is common not only to all living beings including animals that live in this world, but also to trees and plants that are subjected to be afflicted by various kinds of diseases. In this context, contraction of diseases is a law of nature, which man cannot avoid.

In the face of a stroke, it is necessary to take appropriate steps to avoid such situation without treating it as a shock. Stroke can be introduced as one of the main diseases which makes people disabled. It is a disease that is connected with nerves in the brain. Therefore, any body with a brain has a tendency to be afflicted by this disease. However, it can be prevented by following medical advice properly while being vigilant by the person concerned and by paying attention to his or her behaviour.

While working with stroke patients who come to Ward No. 16 of the Sri Lanka National Hospital Stroke Unit and during necessary psychological counseling being done, it was able to identify several harmful factors about the person and those that affect him regarding stroke including the preventive action that can be taken in this regard.

There are three main facts among them
1. Not accepting proper medical advice and not taking medicine properly.
It is with the instructions of the doctor only that the patients who suffer from high blood pressure, cholesterol and diabetes should obtain and stop taking medicine. If an individual stops taking medicine of his or her own accord, then he or she has to suffer due to such actions during his or her lifetime.

It is important to use medicine properly when he or she intends going out on a picnic or during other festive occasions where the individual may participate and is away from home for two or three days.

On such occasions the patient can become a victim of a stroke unexpectedly due to the fact that he forgets to bring medicine or use it.
You may forget the fact that your life will be at risk due to restlessness or forgetting to take medicine, prescribed to be used daily.You should remember that the medicine that you use is the wick that kindles the lamp of your life.
2. Use of liquor , cigarettes and other narcotics: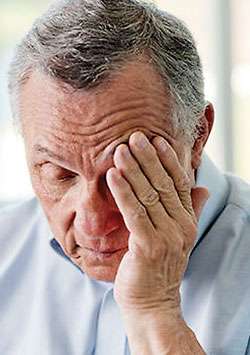 It is only on a hospital bed that an individual who plays the role of bread winner and father repents regarding the harm that he had caused to himself despite the fact that he works with the objective of strengthening his family life.

Specially, the breakdown of the families of workers such as masons, manual workers , carpenters, helpers in the building industry as well as those who are engaged in tiresome and manual tasks may take place due to liquor consumption. As a result of this behaviour, the children may lose their father and the wife may lose her husband and this situation results in the breakdown of the family life completely.

Further, due to the use of narcotics by long distance bus drivers and cleaners, scooter taxi drivers, heavy vehicle drivers, the younger generation and males, such people will be afflicted by non-communicable diseases in future due to their long-term use of narcotics. Due to the use of narcotic agents, the younger generation may become victims of strokes; thus affecting their personality development and the development of the country adversely.

When inquired from a dumb person who has contracted a stroke about the number of cigarettes that he used each day, the number of fingers in both hands were not enough for the reply. This goes to prove the magnitude of the harm that has been caused to the younger generation and the adolescents due to the use of liquor, cigarettes and various narcotic agents.
It is due to the destruction of vital organs that they cannot get an opportunity to think of the reasons for the unhealthy situation in which they are embroiled in.

You are your best friend. Therefore, you should love yourself.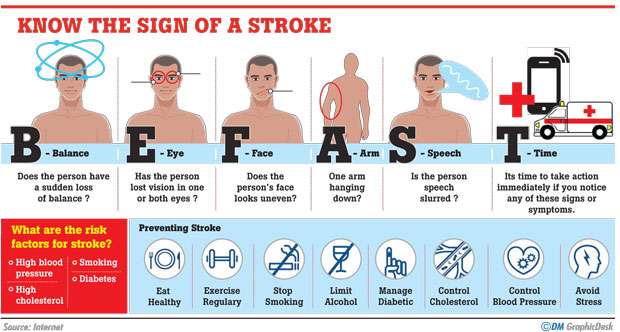 3.Mental stress that is caused due to various reasons.
We all have to face experiences filled with repentance, disgust, pain and restless situations mostly in the face of incidents in daily life. The way an individual faces various problems is manifold. One may face such a situation successfully while another stresses out mentally. Arising of problems is unavoidable. Therefore, mental stress cannot be stopped completely. It is the mental stress that is behind the success of an individual; it is a part and parcel of life.. But, it can also destroy the peace of your mind. Therefore, mental stress cannot be nipped in the bud. However, an individual should be powerful mentally, to face any tough situation successfully.The necessary assistance in this regard should be obtained from suitable persons.

A great pressure is exerted on the physical and mental wellness of individuals who suffer from mental stress. It is evident that mental stress is a leading cause for stroke.

During the discussions that were held with some individuals who received medical treatment for strokes,it was proved that they have lived under stressful situations due to some problems in their life. This mental stress differs from individual to individual and the response given by him or her is also different.

However, you have the ability to avoid stroke by paying attention to your mental health. Your life belongs to you. Enjoy mental wellness as well for the enjoyment of your life. Get the help of a counseling service to obtain the relief of mental stress.Stroke creates a disability during one's lifetime.
On some occasions, it only affects the activity of the organs.Sometimes, the hands of a dancer will become lifeless. Sometimes, a teacher may suffer from the disabilities in speech; An accountant is liable to lose memory and a driver may become blind. These are some symptoms of stroke.

In conclusion, one example is given to you. A camera man by profession who is married and is 32 years of age, having fathered one four-year-old daughter was hospitalised suddenly. He has made arrangements to develop his family life very successfully by carrying out his professional duties efficiently. He has become a patient suffering from stroke without the knowledge of anybody. However, he was able to save his life and many things belonging to his life as he was hospitalised very quickly and given medical treatment. But, he who took photographs of the world using his camera lost his eyesight. Everything came to an end. However, he did not lose hope of his life, but he was satisfied with the things that were left with him for his survival.(The writer is a Counseling Officer (Ministry of Social Services), Stroke Unit of the Sri Lanka National Hospital, Colombo)