---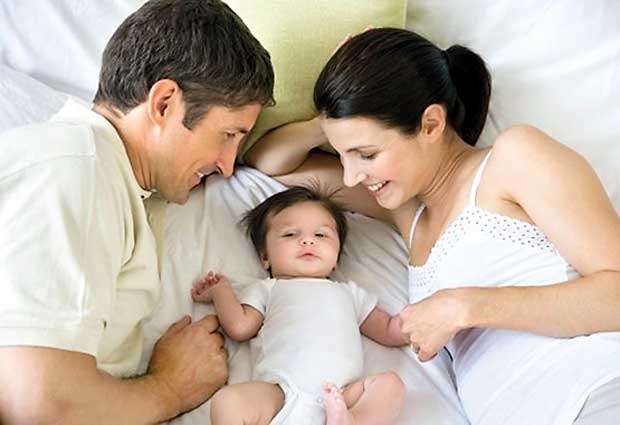 Contraceptives have become a vital topic when it comes to areas like women's health and sexual health. They also play a crucial role in planning a family according to a couple's needs. Contraceptives play an important role immediately following the delivery of a baby. Many misconceptions regarding contraception following pregnancy prevail in society, preventing clients from making the right choice when it comes to choosing a method of contraceptive that suits them. In some cases, this misinformation can cause them to forego contraceptives altogether.

Frequently asked questions are why a couple must follow a birth control method following the wife's pregnancy, whether contraceptives are safe while breastfeeding and whether there is a risk of contraceptives making you permanently sterile? We consulted Dr. U.D.P Ratnasiri, Consultant Obstetrician and Gynaecologist, at the Castle Street Hospital for omen, to seek answers for the above questions.

Contraception use following pregnancy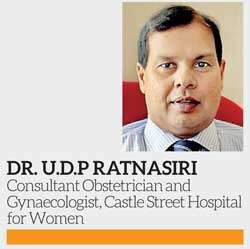 A mother has the potential to become pregnant usually after 6 weeks of delivering of a baby. But getting pregnant soon after the delivery of one baby is inadvisable for several reasons. This is because the mother's body needs time to recover from one pregnancy. After a pregnancy a female body undergoes massive changes to accommodate another human being within. Also, the care of the first born baby would be neglected with the mother going through another pregnancy and another birth when it is still very young and needs care.

Talking about the second pregnancy, research reveals that a pregnancy without adequate spacing poses a risk of miscarriage and growth retardation of the fetus in the uterus. When the baby is delivered, both the mother and the baby suffer psychological distress, especially the mother because of the increased workload and latter due to reduced attention and care.

Therefore it is advisable to have a gap of at least two years, unless the mother is elderly or needs to complete her family soon for another reason, according to Dr. Ratnasiri.

Breastfeeding doesn't eliminate risk of pregnancy
Since most mothers stop having their periods when they are breastfeeding, there is a belief among them that there is no risk of getting pregnant within the duration of breastfeeding. But this is a myth because even though they have a reduced risk of getting pregnant during breastfeeding due to a condition called 'lactational amenorrhoea', this doesn't make them immune to pregnancy during that time. Therefore breastfeeding is in no way an excuse to forego the use of a suitable contraceptive method, stressed the doctor.

Ideal time to plan contraception
Planning of contraceptives should not be delayed until after delivery and is ideally started at the beginning of the pregnancy. This is done when the mother is attending antenatal clinic. This should be further discussed when she is admitted for her confinement and also after the delivery of the baby, before being discharged from the hospital. The partner of the pregnant woman should also participate in the decision making process. Together they should discuss the need for other babies in the future and about when they should get pregnant again. They would be offered the methods of contraceptives that are most suitable for their needs by the counselor, and they can choose a method that best suits their needs after further discussion.

Contraception for breastfeeding women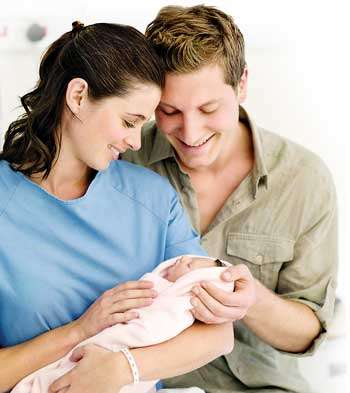 Currently there are several popular methods available that are suitable for long-term contraception in a mother after having a baby. Intra uterine contraceptive device (IUCD), more commonly known as loop, is one such method. It can be inserted in the hospital itself either within 48 hours after delivery or 6 weeks or after following delivery. Its effect usually lasts for 5 years. But if the couple needs to get pregnant before that, they can remove the IUCD which removes its effect. In addition, intra-dermal implants, which are thin stick like devices planted in the arm after making a small cut in the skin is also a popular option of women after delivery.

Considering facts like the advanced age of the mother, the completion of family with older children, certain medical conditions and the wishes of the mother, permanent sterilization can be offered to the mother. This process, which is commonly known as LRT involves ligation of the uterine tubes, thus blocking the pathway of travel of the oocyte (egg) from the ovary to the womb permanently. This process, which is a minor surgical procedure can either be done immediately after delivery before being discharged from the hospital or can be done after 6 weeks following delivery of the baby.

In addition, a male condom can be used, but is not considered as a long term contraceptive method.

What not to use during breastfeeding
Hormonal pills and hormonal injection (Depot provera) are not suitable during breastfeeding, advised Dr. Ratnasiri. Since these are hormonal methods they can alter the body hormone composition and cause changes in content and volumes of breast milk production in a mother who is using them.

Possible complications
Even though these contraceptive methods are safe and effective for the majority, a small percentage may experience complications. These complications are specific for the method of contraception used.

Irregular menstrual periods and not having periods during the time that it is inserted can be side effects of intra-dermal implants. Even though IUCD's are not commonly expulsed spontaneously from the uterus, it can occur in a small number of women. There is a slight chance of damaging the wall of the womb while inserting the IUCD and causing infections.

Advise to women close to the age of menopause
Since the periods tend to be irregular and far apart in most women when they are near the age of menopause, many tend to neglect the use of contraceptive. Dr. Ratnasiri advised strongly against this practice, explaining that until a woman completely stops having menstruation, there is a risk of her getting pregnant. Getting pregnant at an older age can expose a mother's health to risk as well as increasing the risk of anomalies like Down's syndrome and other disease conditions in the fetus.

Contraceptives don't make you sterile, unless you want them to. Unlike the society's belief, using contraceptive methods for long periods of time does not make you sterile, explained Dr. Ratnasiri. You can get pregnant immediately or a few months after stopping the use of contraceptives, depending on the method of usage. If you want permanent contraceptive methods, you can opt for LRT in females and Vasectomy in males, he clarified.

So, in summary, spacing of children up to at least two years is recommended, since it's beneficial for both the mothers and the babies. Therefore, deciding on a suitable method of contraception during the pregnancy itself and carrying through is advised. Hormonal pills and injections are not recommended while breastfeeding because they can affect the production of breast milk. There are many myths prevailing in the society regarding contraceptives which prevent the clients from taking maximum use of them. This will in turn lead to adverse consequences like illegal abortions and risks to the health of mother and baby. You can discuss with a healthcare worker about the best method of contraception for you and take the matter of planning your family into your own hands, without leaving it to fates.