---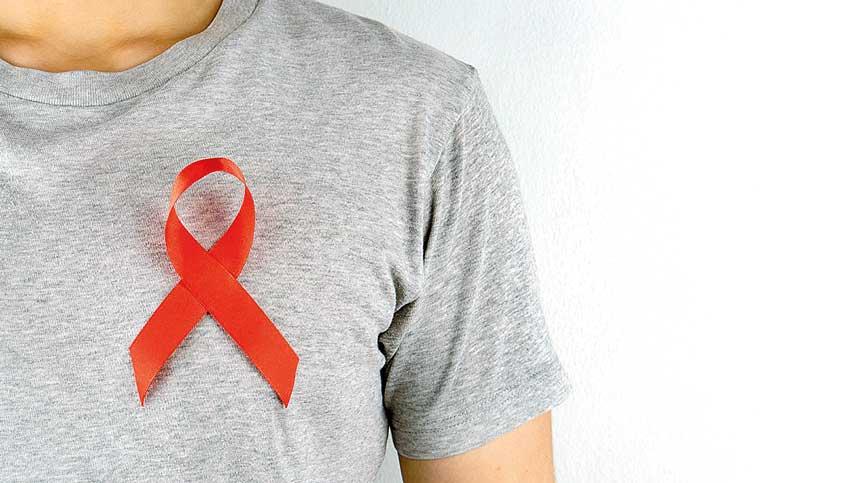 Sex is a physiological need according to Maslow's hierarchy, apart from food and breathing. Therefore, there's nothing to be ashamed of wanting to engage in a basic human need. But the problem lies in the fact that not many are serious about this need. Even after repeated awareness, there are many who still opt for unprotected sexual practices, leading to health issues such as Human Immunodeficiency Virus (HIV) that would result in Acquired Immunodeficiency Syndrome (AIDS) if proper interventions aren't taken at the right time. However, with the advent of the COVID-19 pandemic, venereologists observe a spike in the number of cases among males and youth.
Alarming statistics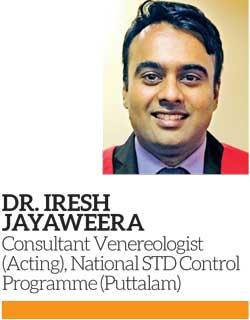 "There's a spike in the number of HIV cases for 2019," observed Dr. Iresh Jayaweera, Consultant Venereologist (Acting), National STD Control Programme (Puttalam). "Out of the 439 cases that were reported, 359 were males. Since the youth has a greater tendency towards having unprotected sex, this year's World AIDS Day theme is titled 'Youth responsibility to stop HIV'," said Dr. Jayaweera.
He observes that the youth have a tendency to form new relationships via the cyberspace as a result of the pandemic. "Many males have been infected due to same-sex partnerships. Moreover, since 2016 there has been a spike in the number of cases among teenagers (between ages 15-24). By 2019, 12% of the total infected population falls into this age group. While around 89% of them were males, a majority of them have dropped out of school due to socio-economic issues," he added.
Busting misconceptions
Speaking about misconceptions, Dr. Jayaweera said that people think those who engage in 'unusual' or 'uncommon' sexual behaviours have a tendency to get infected with HIV/AIDS. "But irrespective of social status, age or gender, anybody could get infected by this illness. One of the main issues is because two people decide to have unprotected sex. This means not using family planning methods such as condoms. But if two people trust each other and have no symptoms of HIV then the risk is zero. On the other hand, most people don't like to consult doctors or services in this area mainly due to the stigma. This is a downside as well," he explained.
Dr. Jayaweera however admitted that there is a lesser number of People Living with HIV (PLHIV). "We believe around 3600 people have HIV and out of them around 1000 do not even know that they have the illness. People also think those who have HIV also have AIDS. But everybody who has HIV doesn't develop AIDS. Therefore it is wrong to call PLHIV as people having AIDS. This has put many people in an uncomfortable situation especially due to unethical media practices," he added.
Immediate interventions
Those having HIV may however be at risk if they don't identify their conditions early. "There are instances when PLHIVgot AIDS due to delayed diagnosis and interventions," Dr. Jayaweera further said. "The risk of them dying is high. Therefore our aim is to identify and diagnose them as early as possible. At our clinics we maintain confidentiality and they don't have to worry about being stigmatised or discriminated," the doctor said.
People also need to understand that HIV is a virus. It could pass onto another person through the following ways :
Having unprotected sex
From an infected mother to a child
During blood transfusions (this is why it's necessary to screen blood)
During exchange of syringes (esp. among drug addicts)
"If a person is diagnosed with HIV the patient is prescribed the antiretroviral therapy," he added. "When a patient continues it for some time, the virus gets smaller or rather undetectable. Thereafter even if that person has unprotected sex or say if the condom breaks during intercourse, there's no risk of transmitting the virus. If they continue with their course of medicine and follow proper medical advice they can lead a normal life thereafter," he said.
Other STDs
"Around 15,000-18,000 people visit our clinics annually to seek treatments for sexually transmitted diseases (STDs)," Dr. Jayaweera noted. "One of the main conditions they seek treatment for is Herpes. Similarly to HIV, many people are unaware of having this condition, but they look normal in appearance. Around 3000-4000 cases with Herpes infections are reported annually. The number that gets unreported is even higher," he stressed.
Dr. Jayaweera further said that people may also get non-gonococcal infections. "This is where men will feel a pain in their lower abdomen, pain in their testicles and difficulty in urinating. Women too will have similar symptoms in their vagina apart from genital warts. Sometimes there may be warts forming in the cervix thereby limiting chances of pregnancy leading to infertility," he added.
"Hence it is advisable to test your blood for HIV at least once in your lifetime to be sure about your HIV status," advised Dr. Jayaweera. "Our clinics and staff are ready to assist you and help you come out of stigma and discrimination. All details will be confidential and we ensure a comfortable experience for those who seek our support. We are also educating the masses on impotence and other matters related to sex education," he concluded.