---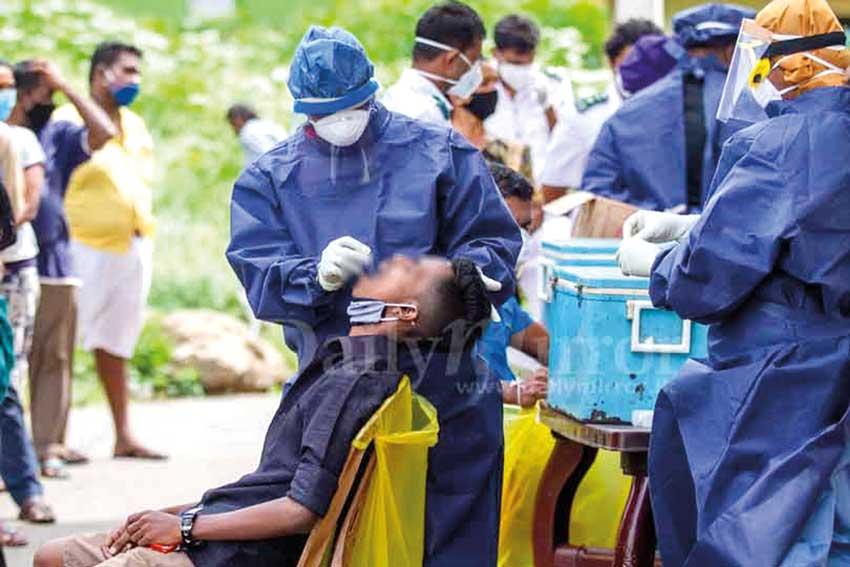 With the re-emergence of COVID-19 positive patients, health officials are reiterating the importance of adhering to health guidelines. "Irrespective of a wave the public should follow physical distancing, hand hygiene, respiratory etiquette and wearing face masks," said Dr. Sudath Samaraweera, Chief Epidemiologist at the Health Ministry's Epidemiology Unit. "They have to follow these guidelines until all cases are reduced to zero," said Dr. Samaraweera.

Dr. Samaraweera further said that right now the authorities don't see the necessity of imposing curfew.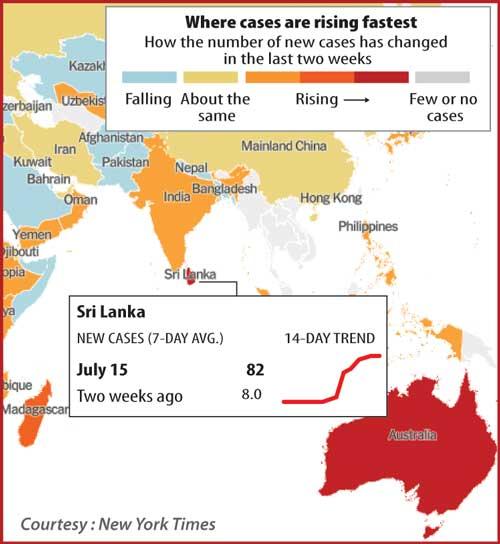 However, the Government Medical Officers' Association (GMOA) has brought it to the attention of the President to bring about zonal lockdowns when positive cases are found. "We initially presented an exit strategy and in that we elaborated on what needs to be done if clusters are found once curfew restrictions were lifted," said GMOA Secretary Dr. Haritha Aluthge. "Without conducting a risk assessment we do not know the risk in a certain area. When it comes to zonal lockdowns they can identify respective Grama Niladhari divisions which could be locked down. This prevents the virus spreading within the whole country. Apart from that it is important to conduct screenings by the way of PCR tests. We suggested random sampling surveys according to the scientifically proven criteria. In areas with less population density, lesser number of tests could be done. The WHO also recommended aggressive testing where we go in search of patients and conduct tests. But the Government chose quarantining as an alternative which is a defensive arm. But if we want to take an offensive position, aggressive testing is required. On the other hand PCR tests should be conducted to the full capacity," said Dr. Aluthge.

Speaking on repeat testing, he said that it is important since some patients who are initially tested negative could later test positive and vice versa. "Therefore, after around a week or so, another test should be conducted. We also suggested compartmentalisation of individuals in quarantine centres so as to avoid spreading. Therefore if we take 600 people they should be pooled into six groups with 100 of them in each group. This way social distancing could also be maintained. But if one person tests positive among 600 people, all 600 will contract the disease," the doctor added.

Dr. Aluthge said that they have adopted a new theme titled 'Don't bring Corona home' to spread awareness on how vulnerable groups could be if left unprotected. "These groups include people with non-communicable diseases, elderly and pregnant women. If you are symptomatic it would lead to complications and ultimately death," said Dr. Aluthge.

He further said that it's too early to say if it's the second wave or whether the country is on the edge of the first wave. "But it's likely that we are in the Dance phase of the first wave. If proper guidelines are followed we would be able to prevent the second wave," said Dr. Aluthge.