---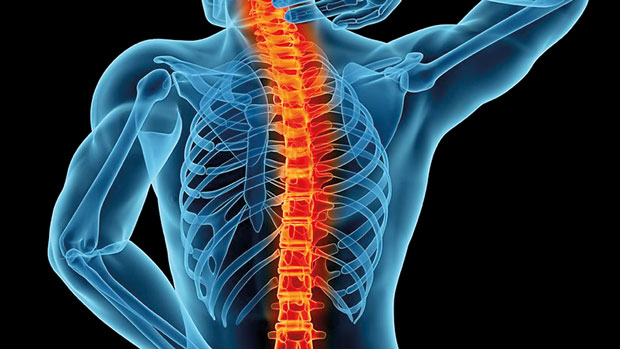 (Reuters Health) - Patients who get spinal surgery at outpatient centers may be more likely to have serious complications or require repeat operations than their counterparts who get these procedures in a hospital, a U.S. study suggests.

Researchers focused on an operation known as anterior cervical discectomy and fusion (ACDF), which involves removing a damaged disc in the neck to reduce pressure on the spinal cord or nerve root that can cause pain, numbness and weakness. Most of these surgeries are done in hospitals with a one or two night stay, but a growing number of people are going instead to outpatient centers that may have lower costs in part because they don't keep patients overnight.

The study looked at outcomes for 1,215 patients who had outpatient ACDF and 10,964 people who had these operations in a hospital between 2011 and 2016.

Overall, there were few complications, researchers report in The Spine Journal.

One year after surgery, 5.5 percent of the people who had outpatient surgery needed repeat operations, as did 4.1 percent in the inpatient group. After accounting for individual patient characteristics like age, gender and other health problems, the researchers found that people who had outpatient ACDF were 79 percent more likely to require repeat operations within one year than patients who had operations in a hospital.

Outpatients were also 25 percent more likely to experience postoperative kidney failure.

"We were surprised that the outpatient cohort had greater rates of postoperative renal failure since these patients are typically younger and healthier to undergo surgery in the outpatient setting," said senior study author Dr. Don Young Park of the David Geffen School of Medicine at the University of California, Los Angeles.

"Our study is the first to show that outpatient ACDF is associated with some increased risk, even in ideal surgical candidates," Park said by email.

All of the patients in the study had insurance through Humana.

In both the inpatient and outpatient groups, half of the patients were at least 65 to 69 years old.
The study wasn't a controlled experiment designed to prove whether or how the location of surgery might influence the outcomes.

Another limitation of the study is that it relied on insurance claims data and lacked detailed medical information on individual patients, the authors note. Researchers also didn't have data on early complications such as emergency room visits or hospitalizations.

Individual patient factors missing from the insurance claims data might explain the slight differences in outcomes between inpatient and outpatient operations, said Dr. Matthew McGirt of Carolina Neurosurgery & Spine Associates in Charlotte, North Carolina, who wasn't involved in the study.

"There was no way to show the patient groups were similar with regards to risk factors for failed fusion," McGirt said by email.

One factor that might have made a difference is smoking status, noted Dr. John Ratliff, a researcher at Stanford University Medical Center in California who wasn't involved in the study. "Smoking cessation is important in preventing post-operative complications," Ratliff said by email.
"Unfortunately, this study does not assess smoking status."

Still, the findings add to the evidence that these operations can be done safely, but should be considered only after other treatments such as physical therapy, pain medication or steroid injections fail, doctors say. "Surgery should be reserved for patients with severe pain despite an appropriate course of non-operative treatment or for those with neurologic deficits," said Dr. Frank Phillips, a researcher at Rush University Medical Center in Chicago who wasn't involved in the study.

"In appropriately selected patients, the success rate for ACDF procedure in terms of improving symptoms is generally above 90 percent," Phillips said by email.

Part of that selection process should involve considering which patients have the lowest complication risk and may be the most appropriate candidates for outpatient operations, said Dr. Daniel Refai, a researcher at Emory University in Atlanta who wasn't involved in the study.

"Insurance companies and physician-owned ambulatory centers are driving patients to more outpatient surgeries," Refai said by email. "But without proper selection, patients may be at increased risk with poorer outcomes."