---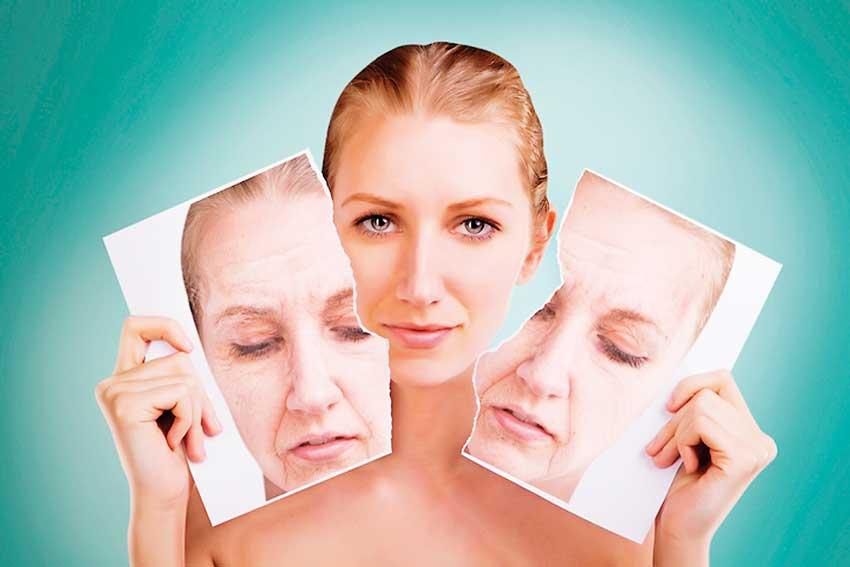 In this modern world many people are concerned about their appearance. An attractive face is a key feature in one's beauty that can in turn boost self confidence. Scientific proof suggests that attractive people get more opportunities in society compared to those who are not.

There are many ways to improve facial beauty and with that in mind the Daily Mirror Health Capsule spoke to Dr. Buddhika Dassanayake, Consultant Oral and Maxillofacial surgeon, Provincial General Hospital Badulla and Central Hospital, Colombo who discussed about several surgical options that could improve facial aesthetics.

"As we all know our face comprises bones, muscles, skin etc," said Dr. Dassanayake. "Therefore, it is understood that if the bony structure or the facial skeleton is not in correct configuration everything else on top of it (eg: muscles, skin) won't be placed accurately. It is like we can't make a beautiful house if the foundation isn't built well," affirmed the doctor.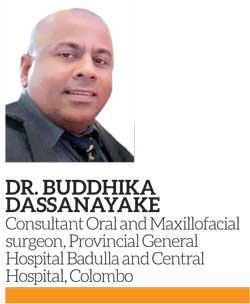 ORTHOGNATHIC SURGERIES
"This surgical procedure is specially used to correct facial skeleton," he added. "The symmetry is very important in defining the facial beauty ; that is the similarity between left and right halves of the face. Therefore the structures within the face (nose, eyes, mouth etc) should be in the correct proportions for a pleasing appearance," said Dr. Dissanayake.

"Facial bone deformities can occur due to birth defects, accidents or many other diseases. But these can be rectified surgically. But due to the complex nature of these problems getting correct advice is very important.The common defects we see are a protruding upper jaw, a lower jaw placed backward or forward and depressed cheek bones etc," he went on.

RHINOPLASTY/NOSE JOB
"The nose is the most prominent organ in the human face," said Dr. Dissanayake. "The defects in the nose can be unsightly and a correctly contoured nose enhances the beauty of a female and the personality of a male. A bump in the middle (dorsal hump) nasal lip, or widened nostrils (wide Alo base) are the common defects seen among people. But these and many more other defects can be corrected surgically," he said.

FOREHEAD AND BROWLIFT
Dr. Dassanayake said that having rainbow-like highly placed curved eyebrows are a dream for many ladies. "But for males, eyebrows need to be thicker and not too high. In both males and females, ageing causes dropping of eyebrows thereby giving an ageing look. Surgical corrections of eyebrows present good, long-lasting results," the doctor said.

EYE LID SURGERY / BLEPHAROPLASTY
"As we all know ageing creates sagging eye bags in both upper and lower eye lids. This gives one an aged appearance. The ageing fat beneath the eyelids and relaxed skin can be removed surgically to give a youthful appearance," he added.

COREECTING LIPS (CHEILOPLASTY)
A well curved full lip, with a proportionate shape, is an asset to ladies. "But there are many factors that can distort lips including birth defects such as cleft lip, trauma or aging.
"Ageing causes sagging and wrinkles in the upper lips, causing hanging down of lower lips. Disproportionate upper and lower lips too give an unaesthetic appearance. Cheiloplasty is the surgical way of correcting lips. Other methods like 'fillers' can enhance the beauty of lips," he explained.

FACE LIFT
Dr. Dassanayake further said that the sagging down of the lower half of the face is a significant change that comes with ageing. "This has a big impact on youthful appearance. Ageing as well as obesity also can cause this. The face lift surgery can remove sagging skin and improve jaw lines to give a younger look," he said.

REMOVAL OF SCARS, OTHER LUMPS AND BUMPS
"Accidents, birth defects (cleft lip) or any other diseases can cause facial scarring or other defects. Deep acne/pimple scars are also a common problem in young ones. These can be successfully removed surgically," he added

FACIAL IMPLANT
Artificial facial implants are used to correct the contour deformities of face. "Apart from above mentioned cosmetic facial surgical procedures, there are methods like neuromodulators (Botox), fillers, Lasers, Chemical peels to enhance one's appearance which we will discuss later," he said.

"All the surgical procedures mentioned above are for different parts of the face. Changing of one aspect (e.g. Nose) has an impact on the overall appearance of the face, which needs to be evaluated carefully. Some procedures are quite simple and can be performed in a clinical setup under local anesthesia. Some may require the patient to undergo general anesthesia and will be hospital based. Seeking proper medical advice before the procedure would always be helpful and help you to understand the outcome," he concluded.