---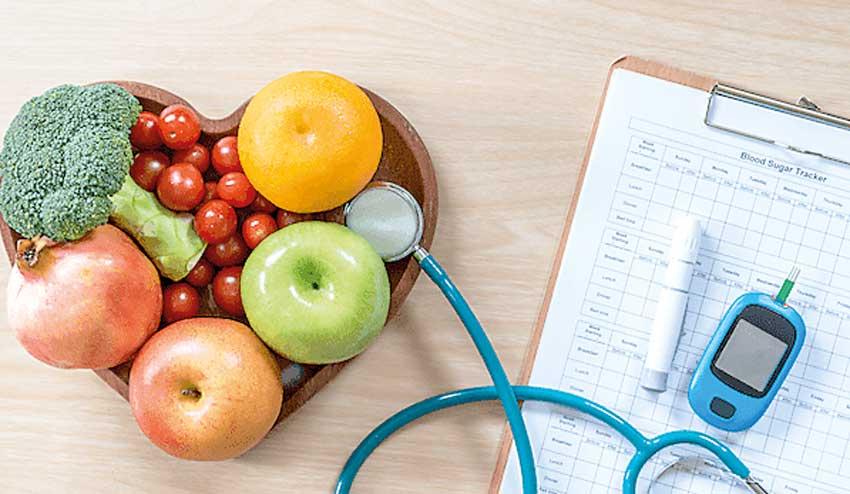 According to the World Health Organisation (WHO) diabetes 'is a chronic, metabolic disease characterised by elevated levels of blood glucose (or blood sugar), which, over time, leads to serious damage of the heart, blood vessels, eyes, kidneys and nerves'. WHO estimates that around 422 million people globally have been affected by diabetes and that 1.6 million deaths annually has been linked to diabetes. According to the International Diabetes Federation 8.7% of the adults in Sri Lanka have been diagnosed with diabetes. While diabetes has been termed as in incurable disease it can only be controlled via medications. Newer clinical research has proven otherwise.
Former Head of Food Safety Unit, Colombo, Dr. Subash Mendis shed light on some of the research already done.
"A study published in 2017 regarding a trial that had taken place in 2014 in Scotland has shown that those with diabetes can undergo remission," he stated. In that trial, a group of obese and diabetic people were split into two groups of 149 people and they were separate entities. One group was given the best treatment available for diabetes and a diet that conformed with the dietary guidelines for diabetes. But the another group of people were given a very low-calorie diet; less than 800 calories per day. They were closely monitored and after a period of a year it was found that 46% of the group that was given a very low-calorie diet had achieved remission and also lost a considerable amount of weight. "86% of those who had lost over 15kgs had achieved remission. It was observed that with higher weight loss, there were more chances of getting a remission. However, in the other group, only 4% had achieved remission," he shared. He stated that this trial was still ongoing with the two groups being followed up annually regarding their health and diabetes condition. However, Dr.Mendis notes that further research has to be done to study whether this remission is long-term or temporary.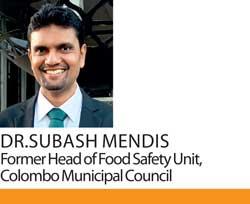 He also pointed out that several other studies found out that a low carb high fat diet had provided favourable results regarding glycaemic control, weight loss, lowering triglycerides level, increasing HDL levels and helping the controlling of weight. Due to these factors some of the research participants had managed to achieve remission from diabetes. In 2017 a cumulative systemic review of 15 studies had found that those following a low carbohydrate diet had achieved a greater reduction of the HbA1C, which is a serum marker for longterm diabetes control. Lowered values of HbA1C is an indicator that the blood glucose values are under control.

Dr.Mendis also stated that the causative factor for diabetes is insulin resistance which causes high blood sugar level in the body. "Elevated blood sugar levels is a symptom of diabetes, but the diabetes remission depends on controlling and lowering the insulin resistance in the body. Since the secretion of insulin depends on the amount of carbohydrate intake a very low amount of insulin is secreted when fats are consumed. A low carbohydrate high fat diet causes low amounts of insulin to be secreted. When this occurs continuously, after some time, the insulin resistance is lowered," he explained. This diet also helps people to lose weight and it lowers the intra-abdominal fat which results in the intra-organ fat in the liver and the pancreas to decrease. "When the intra-organ fat in the pancreas decreases, the pancreas gets rejuvenated and produces insulin in normal amounts. This can aid in emission of diabetes," he shared.

However, Dr.Mendis notes that further research has to be done to look into the long-term effects of this diet and diabetes remission. "The research participants in these clinical trials and studies were closely monitored by medical professionals, so I do not advise anyone to do this on his or her own. A diabetic patient must consult a medical professional and carry this out under strict professional medical advice. This diet and remission is dependent on many factors and may differ from person to person depending on their health condition and medical history," he stated while warning that individuals suffering from diabetes should consume a low carb high fat diet with proper professional medical consultation and advice. This is because some dietary recommendations can be healthy for some and potentially dangerous for others.

*This article should not be considered as a substitute for professional medical advice and is strictly for informational purposes. Please consult your medical health care professional regarding any questions you may have regarding your health.