---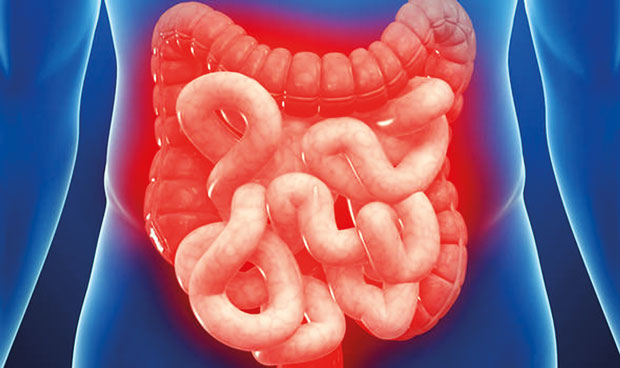 (Reuters Health) - People struggling with irritable bowel syndrome (IBS) might do better on an individualized diet, a recent study suggests.

People with IBS who went on customized diets that avoided foods with the potential to trigger symptoms felt better than patients whose diets included foods that were problematic for them, researchers found.

As many as one in five adults may have IBS, a disorder that can cause chronic abdominal pain, gas, diarrhea, and constipation, researchers note in BMJ Open Gastroenterology.

Intolerance to certain foods can trigger these symptoms, and patients may seek relief by using blood tests to pinpoint which foods they need to avoid.

For the current study, researchers did blood tests to identify problematic foods for 58 patients with IBS. Then, the researchers randomly assigned patients to follow diets that purposely avoided or included these problem foods for four weeks.

Participants did not know whether they had been put on diets designed to include or exclude problem foods.

While all of the participants reported improvement at the end of the experiment, people on individualized diets that excluded problem foods felt significantly better overall and in terms of symptom severity, the study found.

The blood test "may identify the few foods that are worsening symptoms, resulting in a more manageable dietary plan, and do so in a shorter time than by a trial-and-error approach," said lead study author Dr. Ather Ali of Yale School of Medicine in New Haven, Connecticut.

The blood test used in the experiment, called a leukocyte activation test, has not been rigorously tested, however, and the study was small. Ali noted in an email that more research is needed to confirm the findings.

The two groups of participants didn't report meaningful differences in quality of life, but people on individualized diets excluding problem foods experienced improvements in symptoms like abdominal pain and swelling.

Beyond its small size and the newness of the blood test approach, another limitation of the study is that researchers relied on participants to accurately recall their symptoms, the authors note.

Because the study was brief, people did a good job of following their assigned diet. It's possible patients wouldn't stick to the diet as well over a longer period of time, the researchers also point out.
Even so, using blood tests to identify only a few problem foods might offer patients a less restrictive diet than an approach often used for IBS that requires people to avoid a wide variety of foods, Ali said.

Often, patients are put on what's known as a `low FODMAP' diet that restricts foods high in fermentable oligo-, di- and monosaccharides and polyols (FODMAPs), carbohydrates that are quickly fermented by intestinal bacteria.Fermentation can produce gas and bloating that may contribute to IBS symptoms.

"Patients demand advice on restriction diets as many experience onset or worsening of their symptoms in relation to intake of certain foods," said Dr. Laura RindomKrogsgaard, a researcher at Zealand University Hospital in Koege, Denmark, who wasn't involved in the study.

"In recent years, focus has been on the low FODMAP diet, but we still lack evidence for the effect of the diet followed by patients in the long term and a clarity of the possible side effects," Krogsgaard said by email.

Part of the problem is that patients with IBS often report symptom improvement in diet studies even when they're placed on a sham eating plan that wasn't designed to ease symptoms, Krogsgaard said.
Cell Science Systems of Deerfield Beach, Florida, did the blood tests and funded the study.

It took years of research to convince doctors to propose a low FODMAP diet to patients, and it will also take more time and research to see if it makes sense to consider food intolerance blood tests as a reasonable way to craft individualized diets, said Dr. Peter Gibson, a researcher at Monash University in Melbourne, Australia, who wasn't involved in the study.

"The results of this study should not change practice," Gibson said by email. "I would want to see more studies, over a longer period, show gratifyingly good effects (the effects were not great – quality of life did not change at all) before recommending such an approach."