---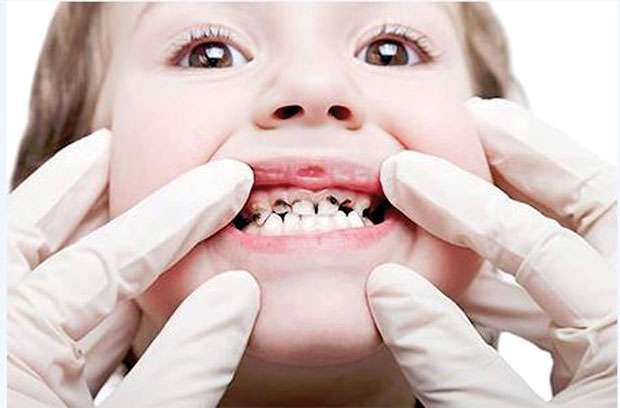 As children when we shed a tooth, we threw it to a squirrel, and made a wish to get a new tooth. We were unaware that primary teeth would bring back permanent teeth to us.

When a child is born and gets its first teeth, it is one of the most pleasurable moments that parents can ever experience in their lives. However the parents should be aware of the newly emerged teeth in their child's mouth; these teeth help chew food and the start of the child's speech process. Parents therefore must keep an eye on their child's progress and on the development of the primary teeth. Hence, this week Health Capsule spoke to Dr. Vipula Wickaramasinghe, Regional Dental Surgeon at Regional Director of Health Services Office Colombo, and General Secretary of the Sri Lanka Dental Association to learn more on the importance of childhood oral health.

Childhood oral health defined
"Basically in children, oral health means, maintaining an optimum oral health in the mouth. This includes teeth, tongue and all other tissues in and around the mouth. The optimum health state in children can be specified as the childhood oral health" Dr.Wickramasinghe stated.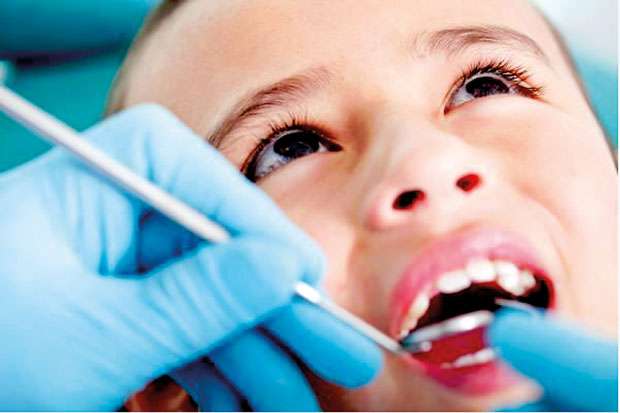 The placement of teeth
Simply said, the human teeth are located in two different jaws; upper and lower. Basically at the age of six to eight months, the lower primary teeth in a child's mouth start to erupt. By the end of two and a half to three years, children will develop all twenty teeth. When a child reaches the age of six to seven years, lower front permanent teeth will erupt. This will continue until the age of thirteen. At that time the child will fulfill the eruption of all the twenty-eight teeth. At the age of eighteen to twenty-one, adults get their wisdom teeth, which then complete the natural placement of teeth.
Parents must treat primary teeth in a very appropriate manner. Neglect of primary teeth affects the growth of permanent teeth
Common childhood oral disorders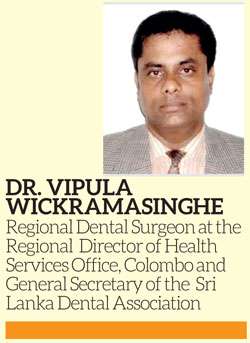 According to Dr.Wickaramasinghe, there are many childhood oral disorders. Among them dental caries take a prominent place. There are several types of dental caries due to different causes and risk factors. One cause for dental caries is due to the over-consumption of sugar or addiction to sugary foods. Another cause for dental caries is sucking the teat of their milk bottles, especially at night. Due to the child's front teeth acting as a filter; they can absorb any unwanted matter in the process. Such teeth are vulnerable to getting tooth caries. This is called caries due to feeding bottles, also known as"feeding bottle syndrome" in medical terms.These are the foremost reasons for teeth caries in childhood."
Dr.Wickaramasinghe said.
Accidents children meet with are also another childhood oral problem. Since children are playful at their young age, it is normal that they do many aggressive activities. Sports such as cricket, rugby and hockey can cause many accidents which ultimately end with harming and damaging their brilliant teeth.

Other than the above mentioned childhood oral disorders, general problems such as additional teeth or absence of teeth, different sized teeth and shapes, incompletion of upper or lower teeth are also common childhood oral problems. Cleft palate and cleft lip are also common childhood oral problems. Surgeries need to be performed to correct them to the normal position.

Proper treatment of primary teeth is vital for good oral health
As children grow they need to have a set of good teeth. Therefore parents must treat primary teeth in a very appropriate manner. Neglect of primary teeth affects the growth of permanent teeth. Nutrition has a vast effect on the growth of primary teeth in children. The face consists of bones and muscles; proper growth of facial bones and facial muscles are also a part of childhood oral health. Good childhood oral health helps create a pleasant appearance in children. For example a child having many teeth caries is a negative effect on
their personalities.
If a child is eating too much sweets and do not brush teeth twice a day, the child is prone to childhood oral health problems
Causes for poor childhood oral problems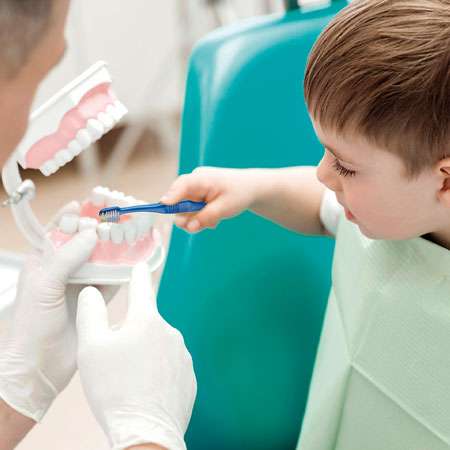 According to Dr.Wickaramasinghe, consuming too much sugar is a risk factor for poor childhood oral health. If a child is eating too much sweets and do not brush teeth twice a day, the child is prone to childhood oral health problems. As a result of that, dental caries occur in the mouth. If there are lots of caries in a child's mouth, growth of bacteria increases. Thumb sucking habit may cause abnormal positioning of teeth, and is also an oral health problem.

Prevention
Parents should be alert about the first eruption of primary teeth in the child's mouth. They should brush the child's primary teeth. Once in six months visit the dental surgeon for further medications or instructions. The most preventive method for oral health during childhood is less consumption of sugar. Rather than providing sweets to children, promote fruits, meat and fish. The mother is the care taker of the child, and if she does not observe proper oral hygiene, it may causes her child to have oral health problems. When a mother is going through the pregnancy period, she must take care of her own oral hygiene, in order to have a better oral health for her child.

Message to the parents
"Mainly parents should understand that primary teeth are pivotal during a child's growth as well as for maintaing a good childhood oral health. This is mainly because primary teeth provides the basic strength to the growing of permanent teeth. Most parents think that since primary teeth will fall eventually, they are not so important. But they are the most important part of oral health. When the first tooth erupts, parents should take care of it by brushing, with the use of proper children's tooth brush and fluoridated tooth paste. At the same time parents should be mindful if they notice anything unusual in a child's teeth and should consult a dental surgeon immediately. By giving attention to these factors, parents can protect a child's oral health. Finally it would also result in the child leading a healthy and
happy childhood"
Dr.Wickaramasinghe concluded.