---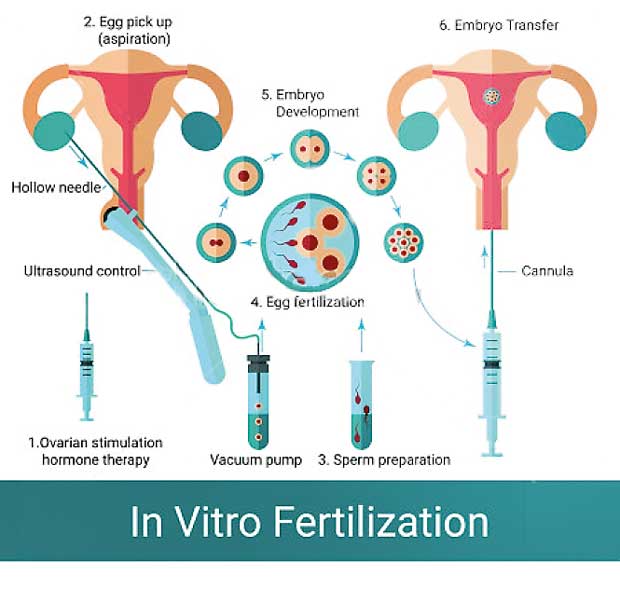 In vitro fertilisation (IVF), commonly known as test tube babies, is a scientific marvel that has helped many couples with difficulties in conceiving. The technology that was first invented in Cambridge, United Kingdom over 40 years ago, has undergone many advances during this time. It is estimated that over 6.5 million babies have been born through IVF worldwide. Furthermore, the demand for IVF continues to grow as many people seek such treatment. However, in some countries, including Sri Lanka, the public awareness among people on IVF remains to be low and hence there is delay in seeking treatment.

To educate our readers more on the subject we decides to ask some of the common questions raised regarding IVF to Dr. Thilina S. Palihawadana, Senior Lecturer, Department of Obstetrics and Gynaecology at the University of Kelaniya.
QWhat is IVF?
IVF is a treatment process that helps a couple to conceive, that would have been otherwise difficult or unthinkable. It has many steps that may be modified according to the abnormalities in each couple, but the basic steps are as follows.
1.

Pre-procedure screening and optimisation
The couple will be investigated for any diseases, hormonal abnormalities and infections prior to commencement of treatment and these will be adequately treated in order to maximise the chance of a success.
2.

Ovarian stimulation and monitoring
The woman will receive hormones in the form of daily injections to facilitate development of multiple eggs rather than one single egg, that is usually seen in a natural cycle. The amount of hormone and the regimen that will be used will be determined for each patient. There will be serial ultrasound monitoring and checking of hormone levels during this time to assess the response to treatment. When the eggs are adequately developed, a single trigger injection will be given to achieve the final maturation of the eggs.
3.

Egg collection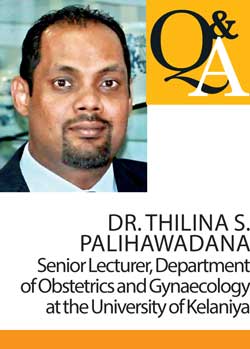 Around 36 hours after the trigger injection, a small surgical procedure would be undertaken to collect all the eggs. This is usually done either with a light general anaesthesia or under local anaesthesia and sedation. The surgery will involve passing of a small needle to the ovaries through the vagina under ultrasound guidance. This will not result any skin cut and does not require the patient to get admitted to hospital or be away from work for any length of time.
The day of the egg collection the husband will be asked to produce a seminal fluid sample and through a thorough processing method the good sperms will be isolated to use in the insemination.
5. Insemination
The meeting of the egg and the sperm is facilitated in very strict laboratory conditions. This may be either by incubating the egg with sperms overnight or by directly injecting the sperm in to the egg by intracytoplasmic sperm injection (ICSI). The latter allows us to use even immotile or immature sperms, such as that is harvested by surgical sperm aspiration in men with problems in sperm transport.
6. Embryo development
Once the embryos develop they are allowed to grow in incubators under very strict laboratory conditions up to 5 days. This will allow us to identify the good embryos and improve the chance of success. The embryos will be graded according to their appearance by the end of this period.
Once the embryos are 4 to 5 days old the good embryos will be transferred in to the womb through a simple surgical procedure under ultrasound guidance. This often does not require any form of anaesthesia and the woman will be able to return home after 4 hours. The attachment of the embryo to the wall of the womb will be facilitated by treatment with hormones and the woman will be advised to rest for up to 2 weeks till a blood test is done to see if she is pregnant.
At a time only a maximum of 2 embryos are transferred to minimise the risk of higher order multiple pregnancy and the remaining embryos will be frozen for storage. Once frozen the embryos can be stored safely up to 10 years. If the treatment is successful these embryos can be used on a later date when they wish to have another child whereas if the treatment fails the remaining embryos can be transferred in the next cycle, without going through all the other steps of the treatment.
QWho would benefit from IVF?
Due to the various steps employed during the IVF procedure, it can help couples with a wide range of abnormalities. The common reasons where IVF is used in treatment include:
1.
Tubal disease where both fallopian tubes are either blocked or diseased.
2.
Sperm abnormalities since IVF and ICSI can be performed with even very low sperm counts such as 0.5-1 million/ml where other treatment modalities are not possible
3.
Endometriosis since the tubal functions are not required in IVF
4.
Obstruction causing absence of sperms where the sperms aspirated from the testis will be immature
5.
Polycystic ovary syndrome (PCOS) where it is difficult for a woman to produce eggs with simple treatment modalities.
6.
Unexplained infertility, where the investigations fail to identify the abnormality, with failure in other methods such as Intrauterine insemination (IUI)
7.
Women with advanced age or poor ovarian function where donor eggs are used
QWhen should one think of IVF?
While rushing in to IVF too soon is not wise as it will result in additional cost and unnecessary interventions, it also should not be delayed. Such unnecessary delays can reduce the chance of a pregnancy since the success of IVF is directly related to the age of the woman. Also with time diseases like endometriosis and sperm abnormalities can get worse and hence such treatment may not be possible. Therefore, finding the correct time to undergo IVF is very important.
While some conditions such as severe endometriosis, bilateral tubal block and severe sperm abnormalities will need IVF from the very onset others may need it only when other modalities have failed. In the latter it is important that the couple does not spend too much time in one treatment modality if it is not yielding results, but move to a more advanced treatment modality.
New advances in IVF has improved the success rate of treatment significantly and also has been able to make it simpler and less expensive. Furthermore, introduction of programmes such as egg donation has made it possible for women with advanced age and poor ovarian functions to become mothers. However, it is important couples seek treatment without delay and select the best treatment modality for them.