---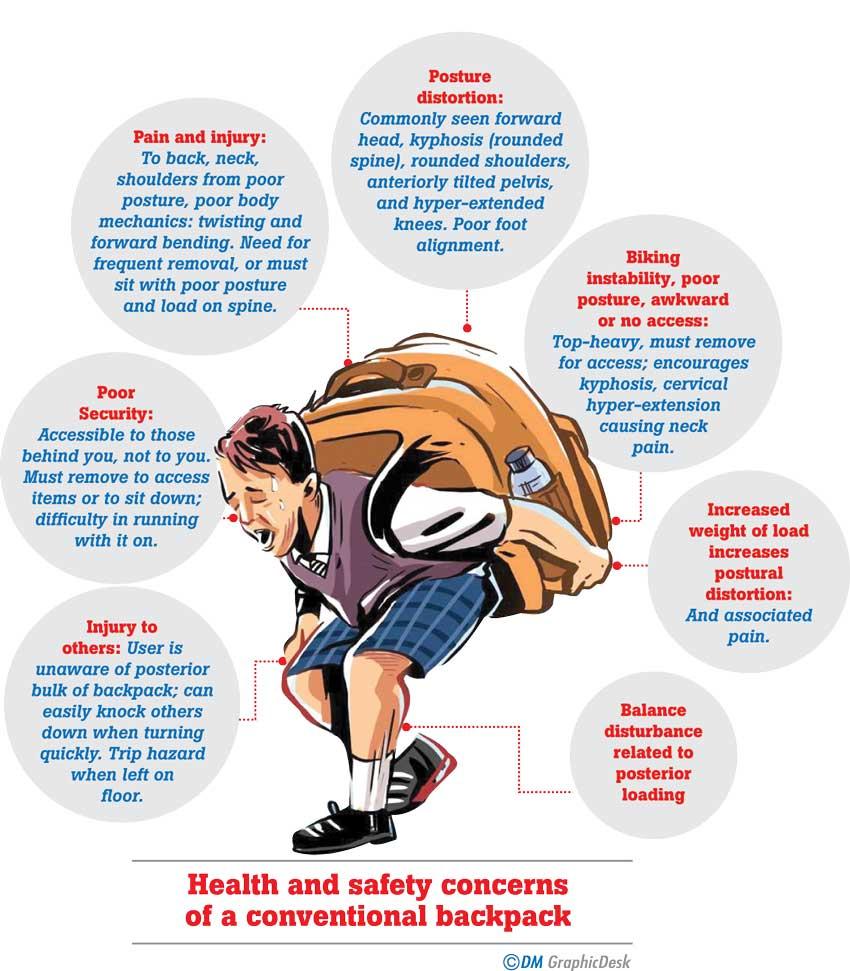 Do you ever look at your child all ready for school, carrying his or her schoolbag, and see the hunchback of Notre-Dame instead?
The enormous schoolbags weighing down on the user can have a huge impact, in this issue on your child's health. Not only do they make the children hunch, they cause many health issues as well.

With the constantly growing workload for school children, the weight of their school bags increases each day. The weight of these heavy school bags causes physical discomfort and many other health issues that lead to the lack of proper attention in the classroom and how low the body performs. This is a growing crisis in Sri Lanka and many children are seen lugging oversized backpacks to school.

In order to enlighten people about the seriousness of this issue, the Health Capsule spoke to Dr. Kosala Karunaratne, Consultant Pediatrician of Lady Ridgeway Hospital, who shared his knowledge on the threats brought about by the use of heavy schoolbags.

Effects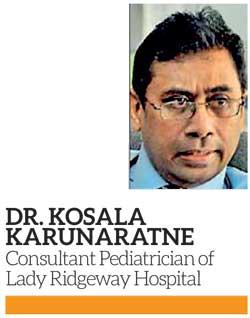 According to Dr Karunaratne, the intense weight of the overloaded school bags puts strain on the child's body, especially in his or her lower back area. It also puts strain on the neck muscles, shoulders and the knees as well. The strains lead to many adverse effects on the child's health due to the over-stressing of muscles and joints.

A child's body is constantly growing and it is in the process of development. Therefore, it is quite easily subjected to deformities due to the weight of the school bag.
"It also causes structural changes in the body due to the fact that they are still growing children," he said.

Having to carry heavy schoolbags everyday can become a burden to the children and may also discourage them from performing daily activities with enthusiasm. Going to school can become something that children will dread.

Dr Karunaratne explained that the weight of the bags greatly affects the children's knees as well. Carrying heavy bags to school is one problem. However, having to climb staircases with the weight associates the issue with an entirely different level of pressure.

Dr Karunaratne stated that climbing the staircases while carrying heavy schoolbags, puts a great amount of strain on the knees that results in joint problems. It further affects the lower part of the head and also causes fatigue due to strain in muscles, joints and ligaments.

Dr Karunaratne said that it is unhealthy for children to carry weights more than 10% of their body weight. He further stated that the continuous strain on the child's body affects the spine.
The spine will tend to bend, leading to severe spinal disorders such as kyphosis and postural scoliosis.

Many children let their schoolbags hang from one shoulder out of habit. This is certainly not an accurate method of carrying weights and it will affect that shoulder even more, resulting in long-term effects on the muscles and nerves.

Dr Karunaratne also stated that some children with other health issues are more vulnerable to musculoskeletal injuries.

He said that weak children with spinal problems have a greater risk of developing injuries when carrying extreme weights.

"Malnutrition, Calcium and Vitamin D deficiency also contributes to the effects and therefore makes joint and bone problems worse," he said.

The straps in schoolbags also contribute to these health issues in a major way.

Dr karunaratne mentioned that the schoolbag straps result in the pulling of weight on the shoulder muscles, causing strain on the nerves as well. While these effects cause serious health issues, they also affect the child's personality due to unnatural postural alignment.

Early identfication and prevention
The complications that result from carrying overloaded bags can be prevented by the early identification of the problem.

Dr Karunaratne advised all parents to be aware of their children's health, especially when complaints such as muscle pain, neck pain and headaches are made. He stated that there is a high probability of these issues to be caused due to the heavy weight of their schoolbags.

Dr Karunaratne said that the causes for these issues are able to cheat its way out of doctors' recognition as well. Therefore, he advised all parents as well as doctors to be aware about this existing crisis.

Although pain and symptoms do not appear immediately, it results in long-term discomfort and deformities that in some rare cases would become permanent.

Dr Karunaratne further advised Sri Lankan schools to provide guidelines on such issues in order to keep schoolchildren healthy. He stressed the importance of having guidelines in schools.

Although all books are necessary for the child's education, the child should be physically and mentally healthy as well.

Dr Karunaratne suggested keeping all heavy schoolbooks in the school cupboards or lockers and distributing them when necessary.

Recommended types of schoolbags
It is important to buy a lightweight schoolbag that contains multiple compartments with padded straps that would be gentler on the shoulders.

The child should always be encouraged to carry the bag using both straps. Trolley bags are recommended for children who walk long distances to reach school or the bus.
It is also important for children to avoid extra weight and unnecessary items.