---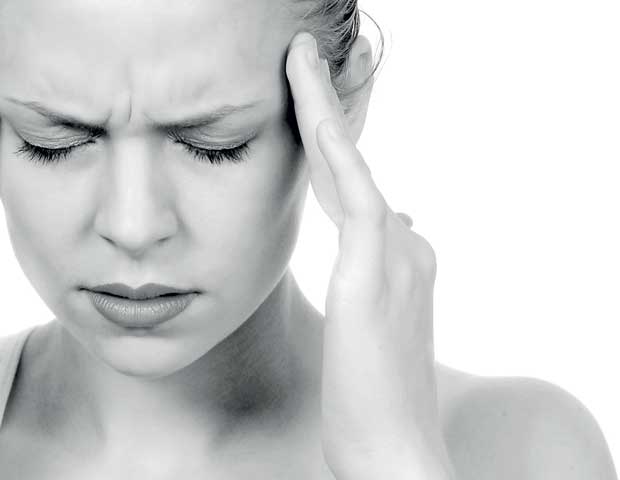 Q I am a 22-year-old female and I occasionally get these headaches on one side of my head. I feel a pounding in my head and pressure in my eyes as well as nausea. I have been going through this from a very young age and have never taken any medication for it. Is there anything I could do to reduce how often I get this or is it a condition I should get checked by a doctor? (Thisaari Gunewardana)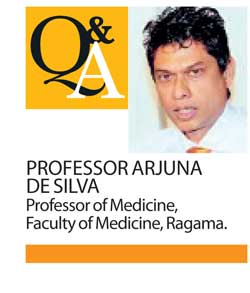 Most likely it is a migraine, however, in a classical migraine the pain can shift sides. Since you are getting it on one side, it is definitely better to have it checked by a doctor. As it is a long standing condition, you should get a proper diagnosis by going to a neurologist.

Migraines are common and are made worse by certain foods like chocolate, peanuts and other nuts. If you are fasting for a long period, stress and sleep deprivation can cause it. If your parents or grandparents also suffer from migraines, then it could be hereditary.

You can take paracetamol to relieve the pain but once it has been diagnosed by a physician or a neurologist, a tablet will be prescribed to prevent an attack for about six months. In addition to that, when you get an attack there are tablets that can be prescribed, in addition to pain killers, if pain killers do not work.

Although the most probable diagnosis is a migraine, it could also be sinusitis or a tumour (but as it has been going on for so long it is unlikely), it could also be tension or a problem with your eyesight, maybe an eye sprain, because this can precipitate migraines.

To avoid or reduce the number of migraines you get, take measures such as reducing your intake of coffee and chocolate, getting proper sleep and engaging in meditation. When you are in the sun, wear sunglasses.