---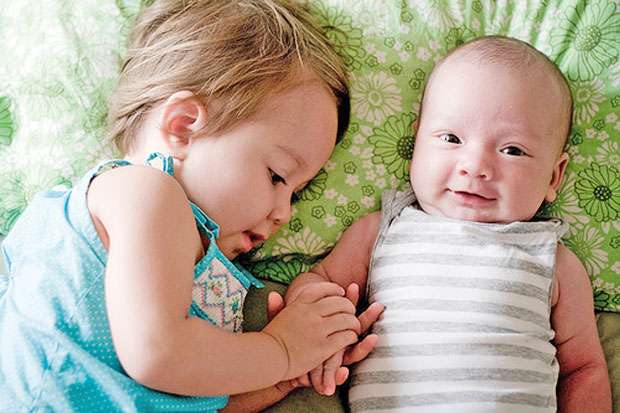 (Reuters Health) - Healthy kids with chronically ill siblings may suppress their own needs as they adapt to shifting family dynamics that are focused on caring for the child who is sick, a research review suggests.

While it's perfectly logical to assume healthy kids in this situation might experience strong emotions, running the gamut from anger to fear to stress, much of the research to date has focused on parents' perceptions of how children feel. Parents in these studies tended to think their healthy kids were coping well under the circumstances, researchers note in Paediatrics.

But the current study tells a different story, based on the handful of studies that examined this issue by asking kids - not their parents - how they felt about living with a sick sibling.

"The novel finding was that in order for healthy siblings to get their emotional needs met, they adapted their behavior and identity over time to fit with the needs of the family, which focused on the unwell sibling," said lead study author Antoinette Deavin of Lancaster University in the UK.

"This meant that the healthy sibling often felt they had to suppress their emotional needs," Deavin said by email. "This can cause them to be seen by the adults in their lives as functioning well and consequently be overlooked, whilst still experiencing distress."

Taken together, the 12 smaller studies in the current analysis paint a picture of the potential for both resilience and unmet emotional needs.

When siblings of sick kids described a cohesive family unit, with everyone pitching in to help care for the chronically ill child, they tended to describe bonding that brought the family closer together.
Some healthy siblings felt that participating in activities - whether helping with chores, preparing meals or supervising their sibling and assisting with care - was a positive experience. This made them feel like their circumstances helped them mature and develop coping skills.

But when parents tried to shield siblings of sick kids from knowing anything about the illness or contributing to care or support of the unwell child, the healthy siblings tended to return parents' silence by clamming up about their own emotional turmoil.

Healthy siblings were also unlikely to voice any problems of their own if they worried about burdening or angering their parents.

The study didn't examine findings from controlled experiments designed to prove whether or how life with a chronically ill sibling might impact mental health for their siblings.

Even so, the results underscore that how well siblings of sick children fare emotionally may depend on the specific dynamics in individual families, said Jerica Berge, a researcher at the University of Minnesota Medical School in Minneapolis who wasn't involved in the study.

In some cases, healthy siblings might experience depression or anxiety or feel like parents are giving the sick child preferential treatment, Berge said by email. Other times, however, the illness might bring siblings closer together and healthy children might not experience any psychological issues.

Ideally, treatment of the chronically ill child will take a family-centered approach that considers support not just for parents, but for other children, Berge said.

"Often, parental resources and resources for the child with the chronic illness are readily available, however, tailored materials for the siblings are not," Berge said. "It may be important to rethink how child life specialists focus their efforts - they could also take on the role of family navigator so that all members are taken into consideration when treating a child with a chronic illness."