---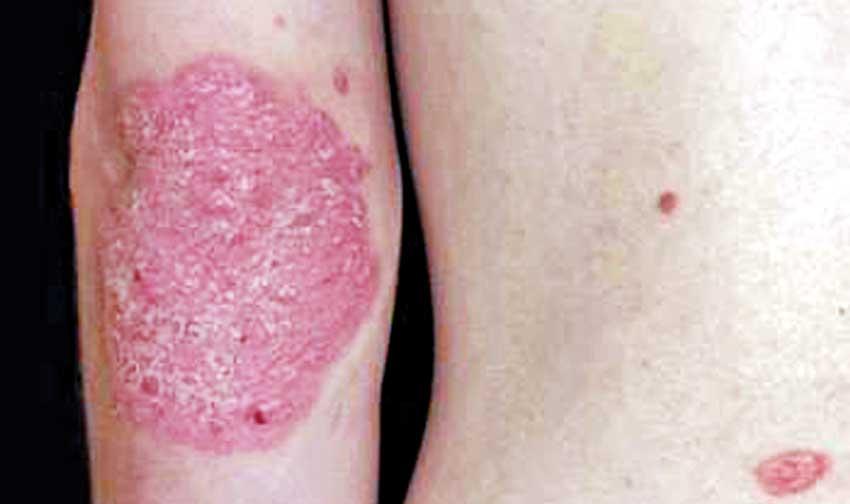 A beautiful skin is what everybody dreams of! Diseases related to skin definitely cause much distress in affected people. This is because the conditions easily gain the attention of others. Today on Health Capsule we are discussing issues associated with Psoriasis, a common skin problem equally affecting both men and women. This condition tends to appear and disappear unpredictably.

In some people it can be just a simple skin patch, but for some it could lead to a very severe disease that can have a major impact on the quality of life" says Dr Dulini Liyanagama, Senior Registrar in Dermatology, Glan Clwyd hospital, Betsi Cadwaladr University Health Board-North Wales. "Personally, I practise touching the skin of such patients, so that they would instantly feel better knowing that the disease is not infectious. This is what needs to be practised in order to bring down the social stigma about non-infectious skin conditions like psoriasis" she added.

Our skin is a complex organ, made up of several layers. The outer layer, epidermis, contains cells which are formed at the bottom and move upwards to the surface, gradually changing as they go, finally dying before they are shed from the surface. This process normally takes 3-4 weeks. In psoriasis, the rate of turnover is dramatically increased within the affected skin, where cells are formed and shed in as little as 3-4 days with inflammation and blood vessel proliferation.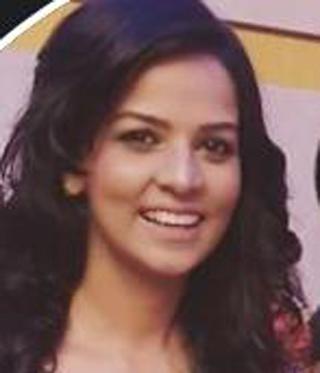 Risk factors
"Some people are more likely to develop psoriasis than others, particularly if there is a family history. However, the trigger for psoriasis is often an outside event, like a throat infection, stress or a skin injury where some causes remain unclear" says Dr. Liyanagama.

Sunlight, alcohol, smoking, stress and medication like lithium, anti-malarials, and beta blockers (medicines commonly used to treat angina and high blood pressure) are known to aggravate psoriasis in already affected individuals.

Signs and symptoms
-Pink or red plaques, covered with silvery-white scales which can be itchy at times
-Scalp lesions which are often misunderstood as dandruff
-Psoriatic arthritis and pitting nails

A clinical diagnosis
Psoriasis is usually diagnosed clinically and skin biopsy is seldom needed. The severity of psoriasis varies with time and from person to person. When it is mild, there may be only one or two plaques, but severe forms can involve the whole body.

The plaques can take up a variety of patterns where the commonest ones include chronic plaque psoriasis with persistent, symmetrical plaques, often seen on knees, elbows, trunk and scalp and guttate psoriasis in children with numerous small patches, usually triggered by a sore throat.

Treatment varies on the type and severity
"Although Psoriasis cannot be cured completely it can be kept under control with right treatment on right time," the doctor said.

Mild psoriasis can be treated with topical therapy Including creams, ointments and pastes like Emollients, salicylic acid preparations, weaker steroids, Tar preparations,Vitamin D analogues etc. Medicated tar or coconut oil shampoo do miracles on scalp psoriasis and should be rubbed thoroughly into the scalp at night and washed out next morning.
There is no reliably effective treatment for pitting nails caused by psoriasis, but its advisable to keep the nails, trimmed to prevent them getting affected.

According to Dr Liyanagama, various forms of ultraviolet light, sometimes assisted with particular tablets will be of use if the psoriasis is extensive, or fails to clear with topical treatment, or comes back quickly after seeming to clear. Topical therapy usually continues during the phototherapy and two types of ultraviolet (UV) light may be given, using special machines.

Oral medication for psoriasis including Methotrexate, Cyclosporin and Acitretin should be used cautiously due to possible side effects. Also there's a range of injectable treatment options called biologics, effective for severe psoriasis, targeting more specific components of the body's defense system and only available in few main hospitals in Sri Lanka.

Complications
"Psoriasis is a chronic skin condition which often tends to cause major psychological impacts on affected individuals, which can even end them up in depression. Therefore it is always important to provide a sound psychological support whenever necessary.

"Additionally, there is a higher risk of heart disease, diabetes and obesity in affected patients so it is advisable to adhere to a healthy life style with proper medical follow-up. Furthermore, stress management, meditation and yoga can help in relaxation which will in-turn keep rapid cell turn-over under control" concluded Dr Liyanagama.