---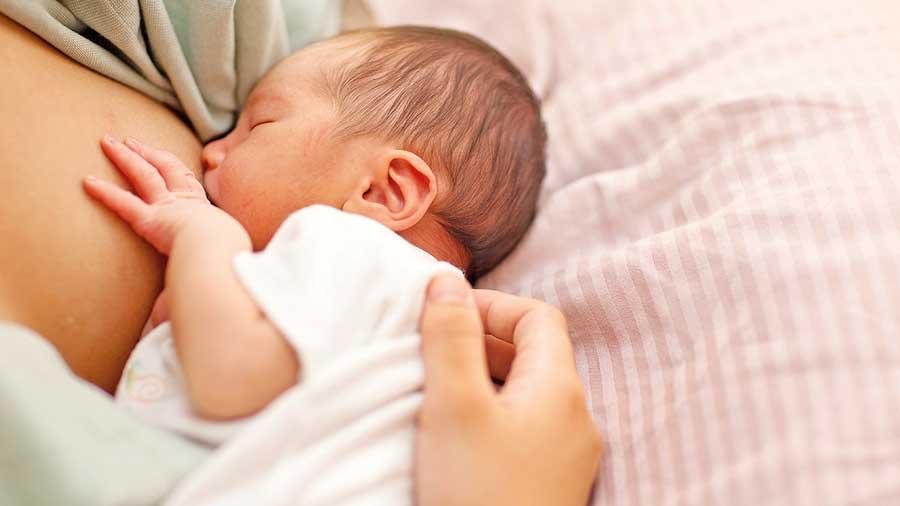 Breastfeeding is a natural practice that happens when a child is born. In fact it plays an important role in establishing a bond between the child and the mother. While breast milk is given during the first six months, today, many infant formulae are being advertised. Some mothers opt for formulae as it is convenient but there are drastic differences between breast milk and cow's milk. By giving breast milk, it helps the child in digestion and most importantly helps in developing a child's brain. In terms of exclusive breastfeeding – where the child is only given breast milk, Sri Lanka is 82%. In this backdrop, the Mirror Health Capsule spoke to
Dr. Sandya Bandara, Consultant Paediatrician at the Peradeniya Hospital to find out why breast milk is more nutritious than formula and how this initial bond between the mother and the child could be established.

Why breastmilk?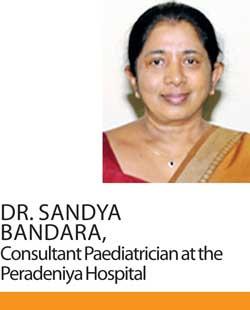 "Breast milk is human as opposed to formula which is made of cow's milk," Dr. Bandara said in her opening remarks. "Even if it has been advanced by science, it can never be equal to breast milk. Breast milk is live while formula is a powder. This is because breast milk has live cells including neutrophils, phagocytes and immunoglobins which fight against infections. Cow's milk is formed according to the cow's way and it is high in nutrients such as sodium and proteins. Therefore in infant formulae, some of these nutrients have been changed to suit the texture and composition of breast milk. After doing a small change these manufacturers increase the prices as well. But breast milk comes free."

"Breast milk is important because it secretes brain development factors for example," she added. "In advertisements that promote formula you may see a child graduating to show that the brain develops when a child drinks it. But in reality, it may not be so. Another difference between breast milk and cow's milk is that there is that IQ score deviates from 15 points. When a child is born any mother can give breast milk other than in a rare instance when a mother is having cancer and she is on selected cytotoxic medications which can be excreted with the milk.

Advantages to the mother
Lactation itself has a contraceptive effect and is a vitally important factor in child-spacing and limiting family size in developing countries. Elevated levels of prolactin that occur with breastfeeding inhibit the pulsatile secretion of gonadotrophin-releasing hormone from the hypothalamus. Dr. Bandara further said that during the first three days colostrum is being secreted. "This is yellow and thick and is considered to be very nutritious. In fact it contains antibodies, lactoferrin and growth factors. Breastfeeding also reduce chances of obesity and developing cancer. Mothers should be determined to give breast milk," she advised. "They should think positively about it. Those around her should also encourage her to give breast milk. If there's a pressure from those around her, there would be fewer chances for triggers."


She further said that working mothers could breastfeed for the first six months. "This has been facilitated by the government by giving 84 days of paid leave and 84 days of half-paid leave for mothers working in the government sector and for mothers in the private sector to have a cress within the working premises as well as to have a one hour free time to feed the baby until he/she is one year old."

Challenges during breastfeeding
According to Dr. Bandara, when the first child is born, mothers find it difficult to position the child for breastfeeding. "Child should be fed within the first hour of birth when the baby is looking for a feed. This is how the baby will get used to it. Otherwise she will find it challenging."

Signs of a proper connection includes :
Child's mouth opened fully
The lower lip projected outwards
The chin coming in to close contact with the breasts
The child's cheeks bloated outwards while sucking
The child going into sleep for around two hours immediately after being breastfed
No breast pain for the mother
Signs of a weak connection includes :
The child's mouth not opened fully
Lips not projected outwards properly
Cheeks sucked in
Child feeling stressed out after being breastfed
The mother experiencing a pain in the breasts and wounds in nipples
Dr. Bandara further said that midwives too have been trained to prepare newborns for the first breastfeeding within an hour. "There are lactation management centres established in hospitals and these services are available 24/7. It is only after the checking the mother and baby for positioning and connection that the mother is discharged."

Tips for feeding
The mother should choose a comfortable position
If seated, keep your hand under the baby and bring him close to the breast or do the same from the opposite hand
If lying down, the baby's body should face the same direction as the mother's breasts
The child's head and body should be kept at the same level
The child's chin should touch the mother's breast while the child's nose should be at the same level as the nipple
The child's body should be balanced on the mother's hand