---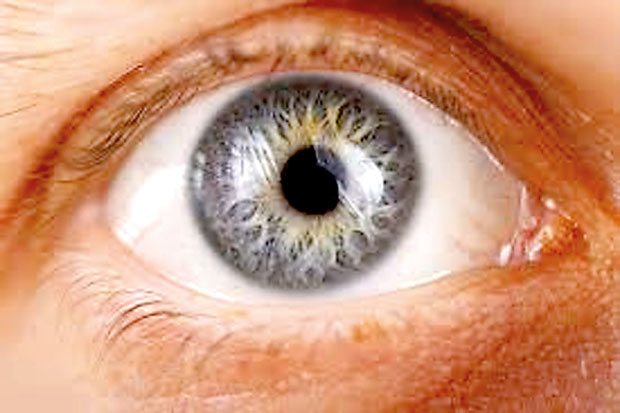 Your eyes are valuable assets. They are the windows to the outside world of scenery and colour. From conditions like myopia and hypermetropia to presbyopia and every other eye related ailment that comes in between, raising your concerns and awareness against them is quite necessary in the protection of your eyes. Conditions that threaten your eyesight are not to be taken lightly. When blindness is a consequence,
the malady is no joke at all!

This week's edition of the Health Capsule focuses on yet another common eye condition that is a challenge that has the potential to hinder healthy vision. Dr. M. Wijetunge, Retired Consultant Eye Surgeon of the Ragama Teaching Hospital speaks on Glaucoma. This condition is said to be the leading cause of irreversible blindness.

Glaucoma is a condition that affects the eyes. Dr. Wijetunge explained that glaucoma arises as a result of increased eye pressure (intraocular pressure) within the eye. If glaucoma is not treated on time, it could even lead to blindness as a result of damages to the optic nerve within the eye.

Understanding this condition
Dr. Wijetunge stated that glaucoma can be grouped into 2 types. They are acute glaucoma and chronic glaucoma. "In acute glaucoma, the eye pressure rapidly increases suddenly. The field of vision will narrow as well as pupils will get dilated. A patient suffering from acute glaucoma will face symptoms such as eye pain and aches, weakening eye sight and vomiting," he explained. Though acute glaucoma attacks a patient instantly, symptoms are displayed which helps in early diagnosis and treatment that help in the cure of glaucoma.

The eye surgeon stressed on chronic glaucoma as well. "Unlike acute glaucoma, chronic glaucoma is contracted over a period of time. In this condition, the eye weakens gradually. The eye pressure increases with time causing damages to the optic nerve," accentuated Dr. Wijetunge. The eye surgeon explained that chronic glaucoma is divided into two main types. They are open angle glaucoma and close angle glaucoma.

"There are no specific symptoms displayed when it comes to chronic glaucoma, especially with open angle glaucoma. With regard to open angle glaucoma, the field of vision of a person decreases gradually. Vision develops to tunnel vision as the visual field gradually decreases. This would eventually lead to blindness," he affirmed. However he also stated that the patient's long distance vision is not affected. Therefore an open angle glaucoma patient would be hard to detect. "This is a cause for concern. When symptoms do not appear, it is hard to diagnose the condition early. This would delay treatment. By then a patient will have reached a stage of glaucoma where damages to the eye will be beyond repair," Dr. Wijetunge warned.

Several factors are associated with glaucoma. Increased eye pressure, a whiteness formed on the optic disc and decreased visual field are these factors. In glaucoma, the corneal thickness of the eye may also decrease.

There's a reason for everything
Focusing on the reasons that lead to glaucoma, it should be made clear that there are preventable causes as well as causes that cannot be prevented. "Causes for glaucoma include conditions such as pigment dispersion syndrome, complications associated with the lens, displacement of eye lens, traumatic incidents to the eye, use of steroid eye drops, inflammations, eye nerve blockage as well as diseases such as diabetes," said the eye surgeon.

Timely treatment
He added that it is of vital importance that glaucoma patients are detected and treated early to avoid severe complications and consequences such as blindness.

"When a patient is diagnosed with suffering from acute glaucoma, the patient will be admitted to the hospital. Eye drops will be prescribed to the patient to reduce eye pressure. Saline is also given to the patient. Then an operation will be performed to reduce the intraocular pressure," he said.

The eye surgeon further stated that under the circumstance a patient suffers from chronic glaucoma, the patient will be given eye drops to reduce the intraocular pressure. If eye drops do not prove to be effective, then medicine will be administered in the form of oral tablets. If that too is unsuccessful in bringing down the increased eye pressure, a surgery will be performed.

Glaucoma is a condition that can be cured through early diagnosis. If the diagnosis and treatment are late, further damages may be avoided before the condition worsens to the stage of blindness, but the damages that have already taken place in the eye cannot be rectified.

High risk groups
There are several groups of people exposed to the risk of contracting glaucoma. "If you have a family history of glaucoma you may be at a high probability of contracting the disease. Patients suffering from myopia (shortsightedness) fall under the risk group. Diabetic patients can also fall victim to glaucoma. Last but not least glaucoma is generally common among people who are above the ages of forty," Dr. Wijetunge said.

Congenital glaucoma is seen in infants and young children. Chronic glaucoma is commonly present in people who are above 40 years of age. Some symptoms that arise due to glaucoma is sometimes mistaken for presbyopia in patients who are in their mid and late thirties.

Raising your guard
As mentioned previously, there are preventable as well as unpreventable causes for this condition. While we may not have control over the unpreventable reasons, we can be mindful of taking measures with regard to the preventable causes.

"Preventing the use of steroid eye drops and protecting your eyes against traumatic incidents are a few ways," advised Dr. Wijetunge. You can also reduce the risk of developing glaucoma by taking preventive measures against diseases such as diabetes.