---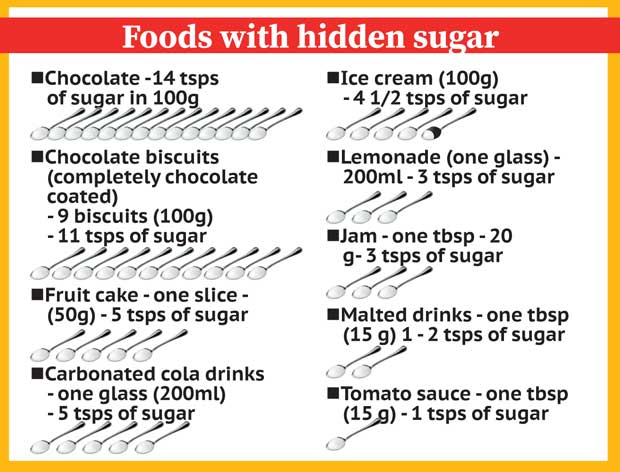 Sugar-sweetened beverages (SSB's) are the biggest source of added sugar in modern diets and a major source of unnecessary calories, particularly among children, adolescents and young adults.
Excessive weight gain and obesity are results of high sugar consumption. Sugar-sweetened beverages are associated with a range of health problems including increased risk of diabetes, heart disease, cancer, chronic kidney disease, tooth decay, musculo-skeletal conditions, osteoporosis and psycho-social problems. Additionally, excessive weight gain reduces productivity and results in a poor quality of life and a shortened lifespan.

What is SSB?
"Sugar-Sweetened Beverages" are in short, SSB. These are:
Soft drinks
Fruit drinks
Sport drinks
Energy drinks
Sweetened milk or milk alternatives
Tea and coffee
Cordials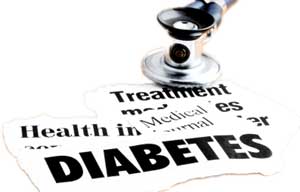 A 330ml portion of sugar-sweetened carbonated soft drink typically contains some 35g (almost 9 teaspoons) of sugar and provides approximately 140 Kcal of energy. These excess calories are deposited in the body as fat. A high intake of SSBs can sometimes replace healthier food choices and could lead to the deprivation of essential nutrients such as vitamins, minerals and dietary fibres.
Certain sweetened beverages contain caffeine and drinking these for prolonged periods could cause kidney stones in adults, poor sleeping habits, bed-wetting and anxiety in younger children.

According to recent psychological studies, sugar has been shown to have an addictive effect on humans. Neurochemicals such as dopamine, tryptophan and serotonin levels elevate on sugar consumption and are responsible for raising one's mood. Sugar acts like cocaine and other addictive drugs in the brain, therefore higher levels will be needed to stimulate the brain overtime. Sugar and highly-refined food use could lead to addiction and physiological changes in the brain. Addiction can be stopped within 1-2 weeks if practised the proper way. Children in the 2-4 year age group are potent to obesity.

Sugars makes up more than half the content in sweetened milk drinks. Adults buy their kids packeted milk due to nutritional concerns, but the truth is, this advertised nutrition is also full of sugar and children will become addicted to them. The worst outcome of getting used to drinking milk is avoiding water in the long run.

No research has been done on sugar levels in Sri Lanka's soft beverages and the levels differ from brand to brand. One glass of soft drink covers more than 70% of the daily sugar requirement. People must be aware of the threat of sugar levels in the food they consume throughout the day and must avoid sugar if soft drinks have already been taken.

How does sugar work in the body?
Sugar stores unnecessary calories in the body and the long-term consumption of sugary soft drinks cause obesity. Sugars and refined food consumption also lead to changes in the brain.

Sugars are capable of causing considerable changes in hormones, including insulin functions and other complications due to the usage of artificial chemicals. The high concentration of sugar could cause various unidentified diseases.

High sugar consumption causes tooth decay and this is why it is considered the most prevalent non-communicable disease (NCD).

Even drinks with low calories are not good substitutes for water. These drinks do not help in reducing weight. Adults are also more affected by sugar-added drinks than children.

What we can do
The World Health Organization (WHO) says sugar intake must be limited at least by 5% (25g of sugar or 6 tsps).

Control sugar intake as much as possible.

Controlling sugar intake during pregnancy can benefit the unborn child's health as well as his or her sugar consumption when older. Limit sugar during the breastfeeding period and try to consume food with their natural flavour intact without the addition of sugar or salt.

-Do not add sugar to fruit salads, as this destroys nutrients. Better to have fruits as chunks rather than as a drink.

-Avoid soft drinks, flavoured milk packets and energy drinks
-Avoid artificially-sweetened drinks and food
-Opt for healthy alternatives like water, low fat/non-fat milk, 100% fruit juices, king coconut and young coconut water
-Do not replace main meals with fast food or SSB
-Sleep at least six hours a day
-Be physically active and engage in gardening, walking, playing a sport or other household activities

Addiction
One of the most worrying reasons for being unable to cut sugars is its high addictiveness. Eating fresh fruits, drinking fruit juice and pure water can aid in halting this. Fresh milk and yoghurt drinks are also considered high-energy drinks due to the substances added. If someone has highly sugary drinks throughout the year, the chances are they will add five kilos to their weight within the year.

Sources
These views were presented by Professor Sunil Wickramasinghe - Paediatric Unit - University of Colombo, Specialist, Consultant physician Priyankara Jayawardana - National Hospital, Colombo, Dr. Rasanjali Hettiarachchi - Director, Nutrition Co-Ordination Unit- Ministry of Health, Specialist Dr. Renuka Jayatissa - Director of Sri Lanka Medical Nutrition Association (SLMNA), in a seminar held at the Health Education Bureau (HEB) regarding sugar consumption. The theme for the 2017 nutrition month is "Taste Without Sugar".