---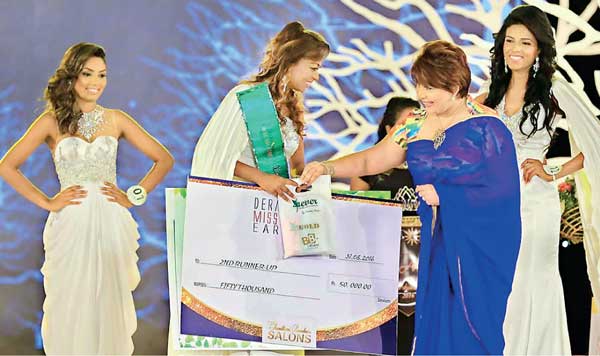 Beauty Balms, better known as BB creams, are positioned in the market as an easy-to-use alternative to traditional foundation make up. Until now, Sri Lankan skin tones needed to depend on BB creams produced for the Indian complexion that had flooded the market. However, Gold BB+ Cream by 4rever is set to capture the imagination and complexion of the market.
4rever Gold BB+ Cream was launched in the grand setting of the recent 'Derana 4rever Miss Sri Lanka for Miss Earth 2016' pageant finale, sponsored
by 4rever.

4rever has carved out a niche in the market as a producer and marketer of cosmetic and beauty care products that use 100 percent natural herbal ingredients that enhance beauty and overall well-being. Founded by renowned hair and beauty expert Chandhani Bandara in 2006, the company's products combine the potent goodness of Ayurvedic herbal ingredients, knowledge that has been handed down for centuries, with state-of-the-art R&D and manufacturing facilities in a dedicated factory.

With such dedication to quality and effective use of natural ingredients and traditional, proven knowledge, the company's newest product, 4rever Gold BB+ cream is the perfect choice for Sri Lankan women. 4rever BB+ guarantee three integral qualities of colour correcting, brightening and moisturising, making these light foundation creams ideal for all day wear.
The cream is available islandwide through the company's seamless distribution network, in an easy-to-use 9 gram tube.