---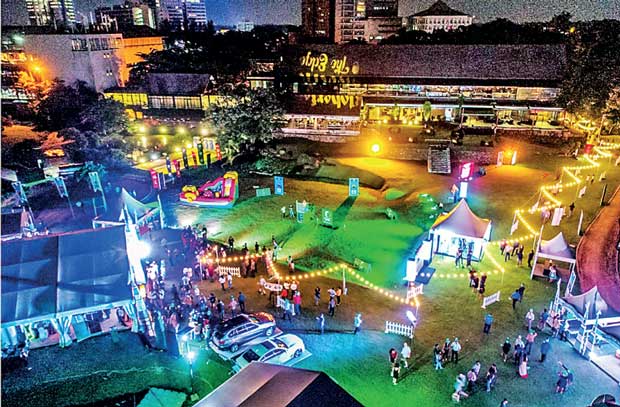 Nothing brings people together more like a combination of good food, drinks and music. Colombo's entertainment hub Waters Edge is combining its culinary expertise with some of the best bands in the country to bring to you the 'Brew & Grub Fest.

On the 23rd, 24th and 25th of this month from 5:30 p.m. onwards, the Grand Lawn will be transformed into a unique, one-of-its kind al fresco food and drinks festival.

The event will be a culmination of sights, sounds, smells and tastes of a typical open-air food festival. On the menu for the three days are scrumptious meals like Crispy Chicken Burgers with Fries, traditional Fish and Chips, Vegetable and Feta Wrap with Fries for the vegetarians, succulent Barbeque Pork Spare Ribs with Fries, perfectly-done Roast Chicken and Mashed Potatoes, Chicken Bockwurst or Pork Bratwurst served up with Mashed Potatoes and Sauerkraut and so much more.

One of the crowd favourites will definitely be the Pork Knuckle Platter for Two, especially for those continuing their Valentine's celebrations throughout the month. Complete the meals with a choice of desserts like Apple Streusel with Ice Cream, Donuts with Ice Cream, Fruit Trifle or the gooey Chocolate Mousse.

While you dig in to these culinary delights prepared by the award-winning chefs at Waters Edge, Magic Box Mix-Up, Infinity and Monkey Wings will provide the right kind of foot-tapping music to create a lively ambience to party the weekend away. The official radio partner for the event is TNL Radio.