---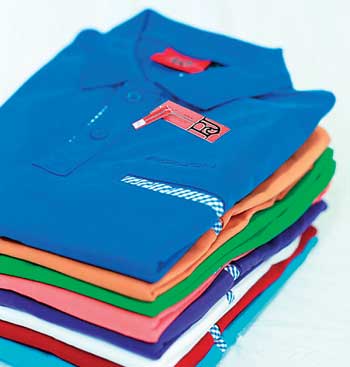 When the trend of T-shirts was just emerging, 'Rough' was the pioneer that mastered to create an international quality standard T-shirt made locally and created by
international designers.

Rough always uses best quality yarn to manufacture the finest fabric for its everlasting quality and durability. The fabric finishing process is done through the 'bio wash' system, which is a slow and an expensive process, where the end product contributes to the T-shirt's comfort, richness and elegant in appearance.
Customers still vouch once they buy Rough T-shirts and use for more than a decade with little or no colour fading, no peeling and no shrinkage despite
regular washing.

Rough introduces five new designs every week with different colour combinations and themes to provide the ultimate
great look.

Rough T-shirts are widely popular in Sri Lanka due to its cutting edge in designing, fashion for change, which entice youth to it. Now you may purchase Rough T-shirts through its online store www: rough.lk, which offers a wide range of exquisite designs of international quality standard T-shirts at an affordable price and its T-shirts fetch real value for money.

The company's goal is to allocate part of earnings to spend towards community services by sponsoring events, scholarships to sportsmen, renovating places of worship and upgrading schools in rural areas.