---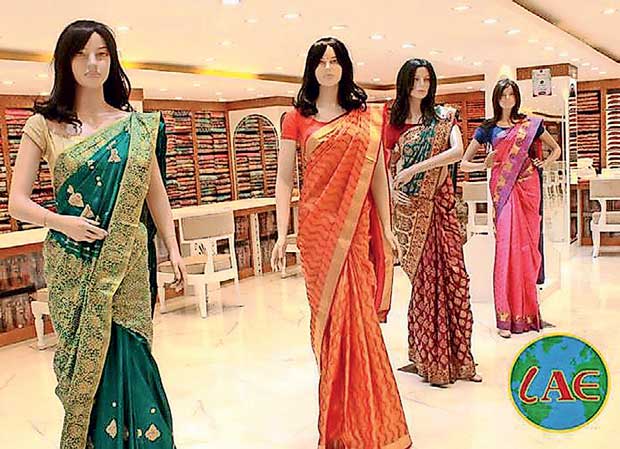 Little Asia Emporium, a leading showroom for ready-made garments is coming up with a fabulous pack of discounts for their valuable customers to match with their reputation in their trade of saris and wedding dresses.
Wedding saris of the latest fashions, saris for the homecoming and salwas are arriving with a stunning discount of 30 percent this April. You can be endowed with all these concessionary prices at showrooms in Wellawatta and Pettah.
The Entrepreneur Award that was conferred on them for the section of decorated saris in the field of ready-made textiles at the Flame Awards ceremony organized by the Western Provincial Council is a token of recognition for their quality in saris imported from India.
The customers are given the freedom to choose your favorite saris of high quality that match your purse and desires.
The unbeaten Little Asia Emporium showroom is brimming with various desires and patterns of exquisite saris. It is the definite choice of many customers who are happy with ample space and fascinating finishing.
Little Asia Emporium that started in 1999 is a location for fashions that suit ladies, gents, kids and all. The friendly staff satisfies the customers with a magnificent service to drive them to do their shopping of their volition.