---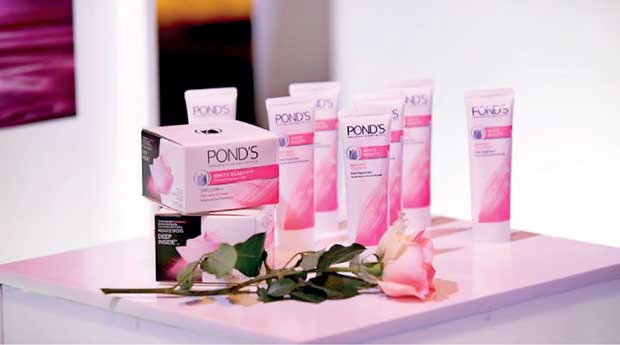 For the first time in Sri Lanka, Pond's introduced the globally reputed Pond's Institute, an expert face care hub, which showcased its latest state-of-the-art technological innovations combined with science.

The exclusive launch was held in Colombo with the symbolic Pond's atmosphere in place, creating the experience of the Pond's Institute already established in cities all around the world including Tokyo, Madrid, New York, Karachchi, Shanghai and Manila.

The Pond's Institute globally brings together years of skincare science and first-to-market innovative product formulas of over 700 scientists from 56 countries and continues to be a pioneer in skincare by: analysing the evolving needs of different skin types around the world, uncovering insights on how these skin factors influence people's perceptions and designing molecules clinically proven to deliver superior skin results.

Whether it's a lightening skin cream or a foamy face wash, every Pond's product comes with a fascinating 'skinnovation' story and insights gleaned from years of scientific research.

The scientists at the Pond's Institute take great care about the future of your skin and understand that each person has different skincare requirements. With this deep understanding, they can anticipate the future and uncover the solutions for all skin needs. They work every single day to create science and technology breakthroughs that correct the skin problems of tomorrow better than anyone else.

"The Pond's Institute holds over 200 patents and has introduced many firsts in anti-ageing management, cleansing and skin lightening providing an extensive range of products which address the Asian Skin Tones. We will continue to develop products that corrects the skin problems of tomorrow, always staying true to our roots as world experts in skincare," Unilever Sri Lanka Skin Care and Hair Care Marketing Manager Nilushi Jayatileke reiterated.

The attendees of the event had the opportunity to have a closer look at their facial skin with the assistance of a state-of-the-art 3D facial analyser.

While the expert panel comprising of senior dietician, nutrition and lifestyle consultant Sigrid de Silva, professional makeup artist Pallavi Symons and Hindustan Unilever Consumer Technical Insights and Claims Programme Manager Permita Bose shared insight to healthy diets, what causes skin problems and the preventive measures that can be taken to protect skin and how Pond's Institutes continuous research and development of advance formulations are helping women to tackle their skin problems daily.