---
The Sri Lankan restaurant in Sydney stepping up to the plate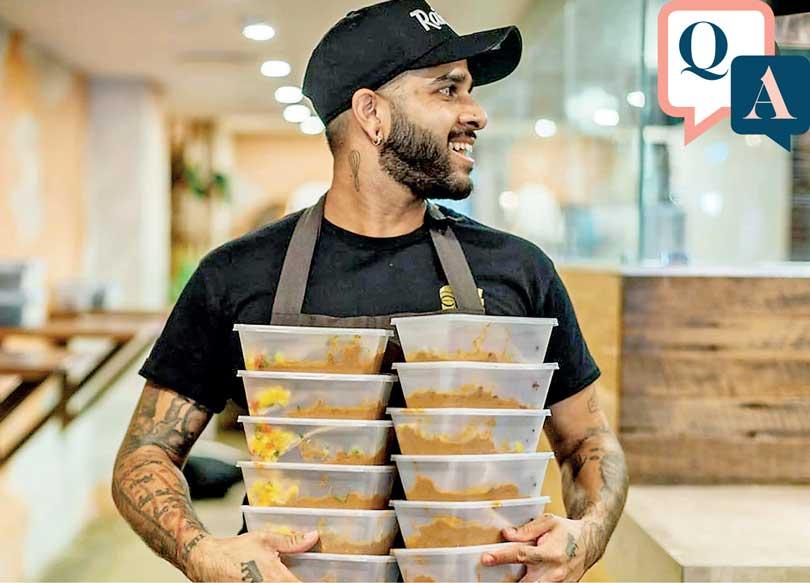 Living up to its reputation as a nation of serendipitous people, Co-Founder of Colombo Social Shaun Christie David stepped up to the plate and began helping Sydney's vulnerable during the Covid-19 pandemic.

Based in Sydney's inner-west suburb of Enmore, Shaun and his business partner Peter Jones-Best set up Colombo Social with a noble gesture in mind. Colombo Social is a Sri Lankan social enterprise restaurant that was set up to help create employment and opportunities for asylum seekers. Five months since they first opened Colombo Social has provided over 1600 hours of employment to asylum seekers including many from Sri Lanka. Since its opening the restaurant has been booked our every night and there is a two week waiting list for a reservation.

Since lockdown was announced and tough social distancing introduced in Australia, Colombo Social had to close its in house dining. Therefore it was a no brainer for Shaun to continue ladling out large portions of social justice by way of cooking and giving away free meals to his city's most vulnerable.

Working 5 days a week with a view to working a full week, Shaun and his staff prepare almost 400 meals a day and have so far donated 5000 meals. Many have come to his assistance including fellow Sri Lankan and one time MasteChef Australia contestant Kumar Pereira who has very kindly shared some of his recipes. Another major influence and help in this project is Shaun's mum whose dhal curry and beef curry have proved to be a hit.

Taking time away from the heat of the kitchen, Shaun shares the recipe of his motivation to help others in times of need.
As a social enterprise our sole purpose is to help the most vulnerable people and has always been the reason for our business to exist. It was our responsibility to help those who needed it and it is something that we will continue to do
Colombo Social continues to ladle out large portions of social justice by way of cooking and giving away free meals to Sydney's most vulnerable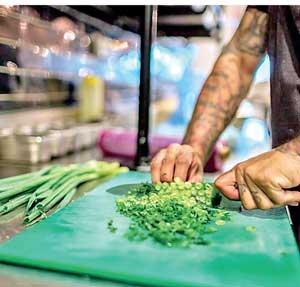 Q
What made you step up to help the vulnerable?
As a social enterprise our sole purpose is to help the most vulnerable people and has always been the reason for our business to exist. We have always been a for purpose business and put people over profit. We have been working with vulnerable people for years in many capacities and knowing the financial, health and social implications of a global pandemic we knew immediate action was required for all the many people we have had the privilege of getting to know. It wasn't a choice, it was our responsibility to help those who needed it and something that we will continue to do.
Q
What are the meals you provide?
We provide a range of healthy, restaurant quality meals. These range from Sri Lankan curries such as our Colombo Social chicken curry and amma's dhal as well as our okra and pumpkin curries to modern classics such as chilli con carne with a corn salsa, beef brisket with polenta, green vegetables and a house gravy and many more. The menu changes daily.
Q
Have you any other businesses that are partnering with you on this mission?
We are doing this ourselves currently. We partner with recognised charity partners who identify the most at risk members in their communities and we work to provide the meals for them.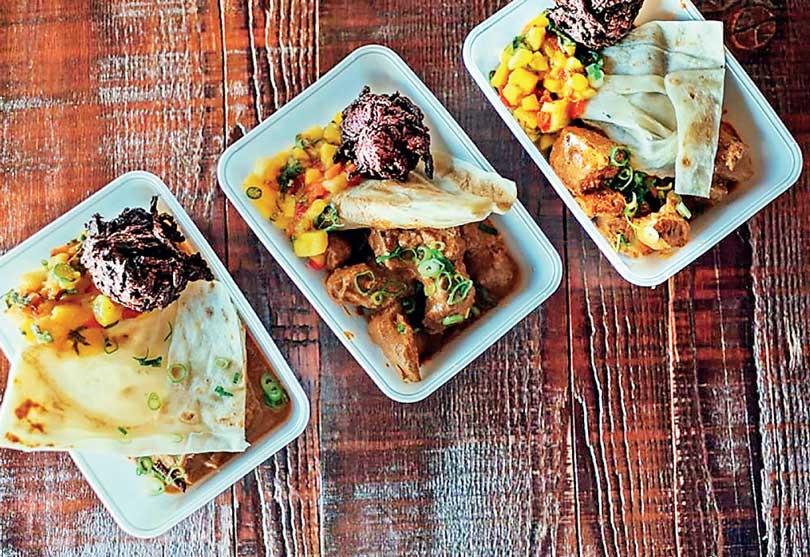 Q
How are you managing to do this when every business is under financial strain?
The choice for us was easy. Money is worthless if we do not do anything while these amazing people are suffering. There are really vulnerable people, such as those without permanent housing, indigneous population, asylum seekers and refugees and students from all over the world (many from Sri Lanka) who are suffering in this current environment. We will fund as much as we can while we can help. We have raised money through a crowdfunding campaign to continue the fight.
Q
How many hours a day do you work currently?
My business partner and I generally work 7 days a week, from when we wake up to when we fall asleep on our laptops. We also have two paid staff in the kitchen who are joined by three amazing volunteers.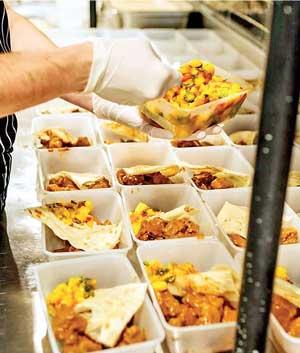 Q
By giving free meals you have no income. How do you manage to cover your overheads?
This has been funded up to date by Peter and I. We have spent a considerable amount of money but it is truly valuable to know that there are people who are really suffering being helped.
We have received donations from the community which will help continue the project.
Q
Describe the personal satisfaction you get from this?
Through hearing so much need and knowing that many people are suffering it is hard to take any satisfaction. During this period food insecurity, anxiety and hardship has caused so much hardship but it is amazing to hear from many that they are enjoying the meals and it is truly making a positive impact. Our hope is to encourage everybody that they can care for others, help their community and shed positivity during this time. Our hope is that we look after our neighbours and come together while being kept apart and we hope that caring for each other is the most contagious feeling and that people all over the world help one another in their local areas.
Q
What is the feedback from the recipients?
They are blown away by the quality of the meals but most importantly that people care about them and want to help them. That is why we do it and it is great to hear that from them.
Q
Tell us about the role your mum has been playing in this venture in the recent weeks?
Mum has always been a keen ambassador and inspiration for Colombo Social and our charitable purpose. Her recipes are served in the restaurant and many of these are being used in the meals we are preparing for the vulnerable. She is also a huge supporter of the work we are doing and helping the team with encouragement during our tough times. Her mantra to help the most vulnerable and those in need carries throughout the whole project.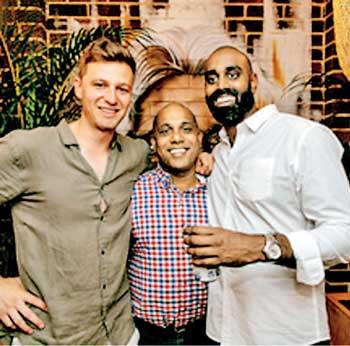 Q
With no end in sight as to when life will return to normal how long do you intend on continuing this free meal programme?
We will continue to run this project for as long as we are needed. This is not a situation that is easing off anytime soon and there will be many people in need in Sydney and all over the world. Our hope is to always be a beacon of support for people who are suffering.