---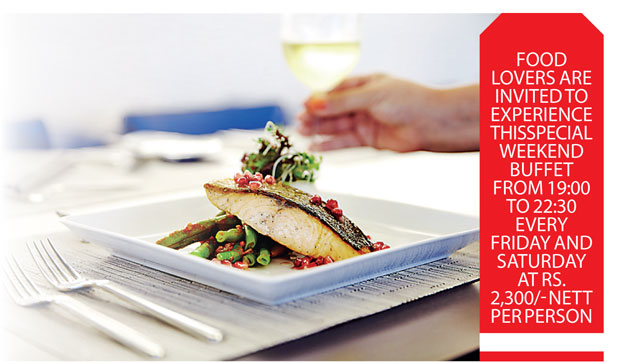 OZO Colombo's all-day dining restaurant, EAT, introduces an incomparable dining experience during the weekends, allowing guests to sample food from around the world. Diners will be presented with a sublime selection of culinary delights prepared by the Swiss native Executive Chef Stefan Beutler and his team of professional culinarians.
Food lovers are invited to experience this special weekend buffet from 19:00 to 22:30 every Friday and Saturday at Rs. 2,300/- nett per person. Discover international cuisines with the dinner buffet or indulge in the extensive a la carte menu designed by the team of master chefs, to satisfy your food cravings. Offering unlimited indulgence, EAT is set to bring diners in Colombo a new global experience.
With unobstructed views of the Indian Ocean, complemented by the tranquillity of the surroundings, EAT has a soothing ambiance perfect for any time of day or night.
Be it a dinner date, family outing or even for a quick, casual business meeting, EAT is the ideal venue to celebrate the love of great food. Providing comfortable and quality focused service in a hip and social atmosphere, EAT serves an energising breakfast, an enticing lunch and a scrumptious dinner to suit local and international palates alike.
For more information please visit www.ozohotels.com