---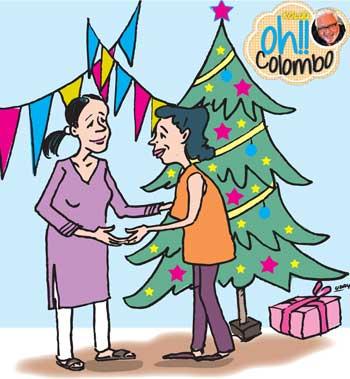 The gloom and doom and feeling of hopelessness that most of us felt last December seems to have disappeared this December. It is lovely to be greeted in the mornings with that nip in the air and the radio stations playing Christmas carols and the lingering aroma of the baking of Christmas goodies. Having good friends visiting also adds to the most joyous month of the year. To crown it all our young athletes' achievements in the South Asia Games makes it seem that it is raining medals in our country and bringing glory to it.

It must be very encouraging for up and coming athletes and I am sure they will be given all the support by our country to reach higher goals and bring in many victorious moments in
the forthcoming Olympics and World Games.

Then out of the blue we were in for another treat when Mrs. Caroline Jurie clinched the crown at The Mrs World Contest, the first beauty pageant for married women created in 1984. This year's pageant was held at Las Vegas. What a proud moment that was. Thirty-five years ago, when this prestigious contest was introduced, making ways for all married women to prove themselves, Mrs. Rosy Senanayake did us proud by being crowned the first ever Mrs World. Now we can proudly claim that we had another stunning competitor from Sri Lanka clinching this title.

As citizens all of us should be proud of our athletes and Caroline for bringing fame and recognition to our country, which is much needed right now. Encouragement must be given to all the youth out there to be at their peak when representing the country in international events that will bring great victory to our nation.