---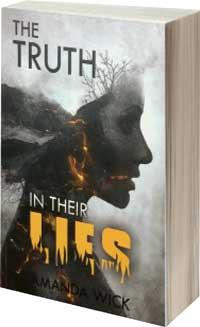 Upcoming fiction writer Amanda Wickramarachchi recently published her debut novel titled 'The Truth in their Lies'. A story of the detective mystery thriller genre, it contains themes such as the consequences of violation of law, rape, child abuse, police violence, and betrayal. The plot has been described as fast paced and cinematic with unpredictable twists and turns by the readers.
The story is about how at the age of 17, Amber Chapman faces a terrible fire at the foster house she lives in which forces her to go into a 4 year long coma. Finally when she wakes up, she realises she remembers nothing about her past as a result of traumatic amnesia. But with her brother Daniel's help she leaves her past behind her and gets adapted back into normal life. However, one year later, everything changes when Amber gets called to the police to be interrogated for a murder that has happened in the city. Two detectives demand to know if Amber has any connection with the victim, who had died from a gunshot. Amber denies over and over and asks why she was called into interrogation until they show her a picture of the crime scene's wall. In glistening bright red blood, a familiar name had been carved on it. Amber is shocked as she mouths her own name, scribbled on the wall of the crime scene. Amber along with detective Ray has to find what her relation to the crime is. But the more they delve into Amber's forgotten past, the more perplexing it turns out to be and more dark the secrets of her past will become. What she doesn't know is that there will be a shocking TRUTH waiting for her at the end.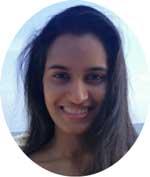 The Truth in Their Lies is available at: Sarasavi bookshops, Vijitha Yapa book shops, Wisdom book shop, Expographic book shop, Pelawatta, Jam fruit Tree book shop, Colombo 3. The book can be purchased online via Grantha.LK. For free delivery, contact the author through her Facebook page- Amanda Wickramarachi or Instagram page- Amanda Wick.
What she doesn't know is that there will be a shocking TRUTH waiting for her at the end.