---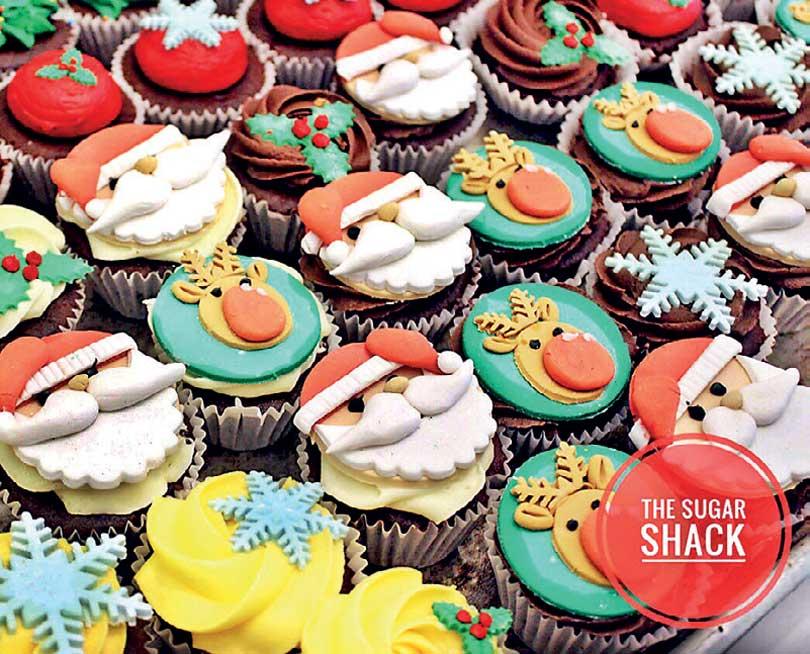 On 24th December, The Sugar Shack is bringing back the most anticipated bake sale for the Christmas season! So hop on over to stock up on all your festive treats to celebrate with your friends and family. This year's bake sale offers a promising range of freshly baked and festively decorated cakes, cupcakes, cookies and brownies along with traditional Christmas Cakes, Yule Log and Breudher to complete your Christmas table.

Located at No. 20, de Fonseka Road, Colombo 5, The Sugar Shack has been following an almost decade long tradition of hosting their annual Christmas bake sale. Owner, Aru de Silva, is an avid fan of the season and looks forward to preparing Christmas treats for her customers every year. She also enjoys seeing people coming together to taste and buy yummy goodies for their loved ones as it definitely lifts the spirit of the season. This time around, The Sugar Shack is sure to be one of the most exciting places to treat yourselves and your friends to some unique sugary delights and the bake sale is sure to be even more of a heightened experience.
This year's bake sale offers a promising range of freshly baked and festively decorated cakes

In addition to Aru's specialties, her sister, Tash, will also be introducing a unique sandwich in lieu with the season at her own sandwich shop, Tosakanth's Roast Paan, located at the same premises. Over the years, The Sugar Shack's bake sale has grown into a prominent platform for many local businesses to showcase their Christmas goodies, making it some-what of a one-stop shop for your last minute Christmas errands. Hebtulabhoy will be selling one of the most creative festive gifts for this season, Christmas baubles with tea leaves while CWRAP by Taz will be hosting a stall for her handmade wrapping paper while also offering her expert gift wrapping services.

Tresurya will display a range of handmade semi-precious jewellery for you to choose from either for yourself or for those you are still looking to buy a gift for and while you are at it you can even try one of 3x3 granola's popular granola jars that have become the talk of the town. With all these festive offerings coming together at The Sugar Shack's Christmas Bake Sale, you surely wouldn't want to miss out on this fulfilling day of food, fun and festivities!
The bake sale will be open throughout the day from 10.30 am till 5pm, but you must drop in while it lasts.