---
The Media Foundation's sights are now firmly set on an assortment of goals that we hope to announce soon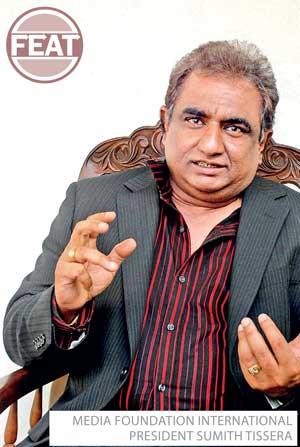 Marine Surveyor and well-known Canada-based businessman Sumith Tissera has earned respect and admiration for his extra-ordinary passion for music, films, media and artistes who have sparkled in those fields. This magnificent obsession has today made Sumith, the prime mover of the much talked about International Media Foundation (IMF) which has now spread its wings to the United States and Canada where he keeps the Sri Lankan flag flying high.
This Media Foundation formed in 1991 aimed at promoting wholesome local arts including the media, was initially focusing on recognizing veterans who had rendered yeoman service to the relevant industries. It offers scholarships, conducts seminars and workshops for children here and abroad to groom them in the right direction in arts, media and social responsibility.

IMF International President Sumith Tissera who recalled the foundation's activities, said since the late nineties after he left for Canada, the Sri Lankan branch of the foundation was not actively operating as much as the New York and Canada branches.

"I am now working on reviving the Colombo organization soon and I am glad to say that it will be run by an enthusiastic, dedicated and vibrant team, who will work in liaison with the New York and Canada branches as well. I was in fact looking for the right team to take forward my concept in the right spirit. I will elaborate more details soon. But Sri Lankans living here, in Canada and the US can be assured of renewed vigour with the revival of the Colombo branch soon, early next year," said Sumith who always believes in sharing expertise in a meaningful manner to help mould a wholesome new generation that will appreciate our values, ethics and traditions in a professional manner.

Somewhere in 1990, I together with a few of my friends with similar interests formed the Media Foundation with the intention of promoting the local arts sphere. My friends included A.D.Ranjith Kumara and former Navy musician the late Ranjith Perera. We also had award-winning film-maker H.D.Premaratne, Rev. Fr. Ernest Porutota and Ravindra Randeniya playing key roles in our Foundation.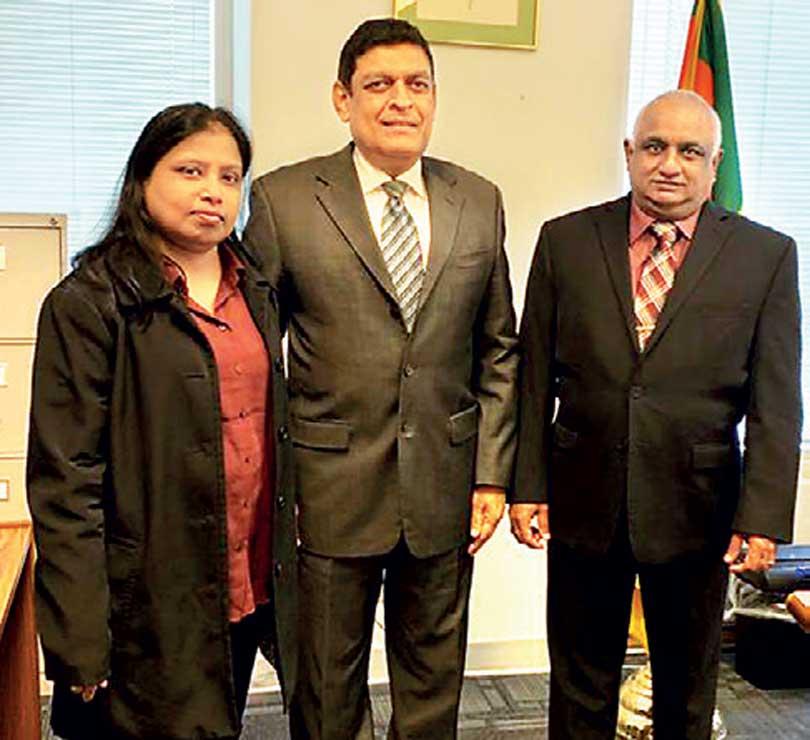 sumith with high commissioner K. K. girihagama

"Personally, I felt that only people who reached star status were being recognised and honoured with glittering awards, while the efforts of hundreds who were really deserving went unnoticed. We then focussed on honouring these unsung heroes and heroines. I am proud that we were the first to felicitate artistes like Christy Leonard Perera, Joseph Seneviratne, Michael Sannas Liyanage, GSB Rani Perera, Ariyaratne Kahawita and Haroon Lantra at our second award ceremony. In our first attempt in 1992, we presented an award to Prem Jayanth. In the following years we recognised the services of Anula Karunatileke, Baptist Fernando, Malani Fonseka, Sonia Dissa, Ravindra Randeniya and also honoured the Gampaha district cricketers after the world cup victory in 1996. We never sought publicity through our attempts because we believed that the moves were part of our social responsibility," Sumith said.
"Our work was appreciated from many quarters and the word obviously spread across to Sri Lankans living abroad. As a result, we set up a branch in New York in 2000 with Nimal Rajapakse and Neville Perera. The same year we set up the Canada branch headed by Wanni Dhanawardena with the services of artistes like M. S. Ananda, Shyama Ananda and Ajith Jinadasa. Today we also have Sudesh, Muthu, Wanni, Ajith Gomez and Manjula also playing crucial roles. To coincide with the 50th Independence of Sri Lanka, we held cultural programmes featuring top Sri Lankan artistes in 15 cities in the US. We also have Nihal Radella, Lakshman Kottage, Marlon Ranasinghe and others backing our noble moves," he said.
"The Media Foundation's sights are now firmly set on an assortment of goals that we hope to announce soon," said Sumith who had been serving in silence, also as the one-time President of the Colombo Fort Lions club.
Text: Ramesh Uvais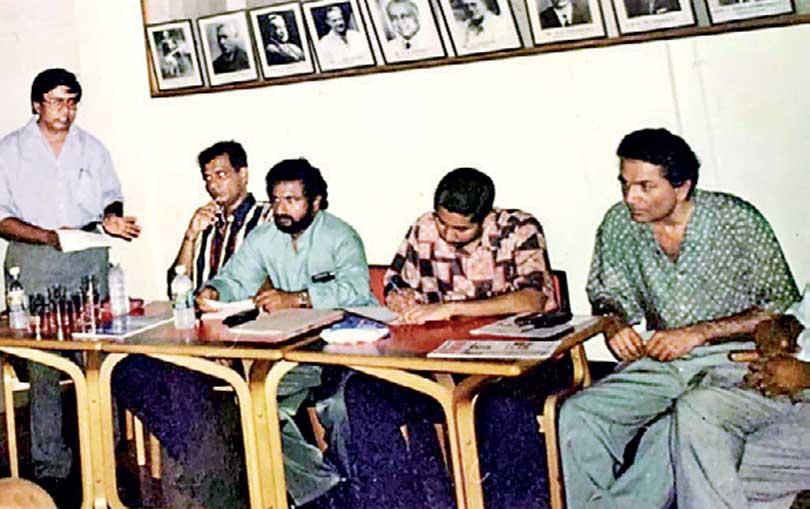 inaugural Media Foundation meeting in 1991