---

Three Sri Lanka restaurants, Café Kumbuk, Paradise Road: The Gallery Café, Colombo and Mettha's Traditional Home Cooked Meals, Unawatuna are basking in the glory of being included in the 'Essence of Asia' collection compiled by Asia's 50 Best Restaurants. To support the recovery of the hospitality sector, in association with S.Pellegrino & Acqua Panna, Asia's 50 Best Restaurants presented Essence of Asia which is an unranked collection of restaurants that represents the spirit of Asian gastronomy.
The collection comprises establishments in 49 cities across 20 countries and territories, stretching from Pakistan across to Japan. Integral to Asia's culinary ecosystem, these restaurants honour culinary traditions, reinvent indigenous cuisines and revive centuries-old recipes, all while playing a key role within their communities.

The Essence of Asia collection was created based on recommendations from the chefs of Asia's 50 Best Restaurants 2020 and 2021, 50 Best's Academy Chairs, as well as trusted gourmets in the region. Embodying Asia's rich diversity, the collection includes street food vendors, Community-focused establishments and local institutions who are flying the flag for local cuisine.
For Café Kumbuk owners, mother and daughter duo Dinali and Shana Dandeniya, the inclusion in this list means recognition of the struggles they overcame during a year of uncertainty. "This past year has been one of the most challenging and difficult years that we have faced whilst being in this industry. To receive this recognition has made these hardships all the more worthwhile. We are grateful to our team and patrons who have continued to support us along the way. This is a real opportunity for Sri Lanka to showcase our culinary talents" they said.
Totally oblivious to the news that her establishment Mettha's Traditional Home Cooked Meals has been included in this prestigious list, Matarage Mettha Chandralatha, was taken by surprise when called her for a comment. "What list?" she exclaimed and once explained, the line went silent as she tried to digest the news. "Business has been difficult in the last year, however I make it a point to serve meals to whoever comes to my restaurant. I know that the tourists who visit love my food as they post lots of pictures on trip advisor. I put in about 15 hours a day in my kitchen, prepping and cooking the food. We are a very small establishment so to be included in a list like this is unbelievable" she said.

Shanth Fernando the owner of Paradise Road Gallery Café says the inclusion represents " reward for effort." Billed as one of the city's foremost restaurants, Paradise Road Gallery Café, has been in operation for 22 years. As Shanth says "It's a business that I have fostered with lots of TLC. What I have maintained is consistency. We as a company have never stinted on the ingredients that we use. I have a lot of staff that have been with me for a long time and that is the wealth of business. In my life it is not about making money but being successful and that has made Paradise Road Gallery Café the place it is."

William Drew, Director of Content for Asia's 50 Best Restaurants, states: "On behalf of the 50 Best team, we are honoured to unveil the Essence of Asia collection. At a time when restaurants need our support, this collection presents travellers and gourmets with an invaluable guide to some of Asia's most authentic and diverse dining experiences."
---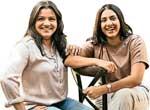 This past year has been one of the most challenging and difficult years that we have faced whilst being in this industry. To receive this recognition has made these hardships all the more worthwhile. We are grateful to our team and patrons who have continued to support us along the way"
Dinali and Shana Dandeniya from Cafe Kumbuk
---

It's a business that I have fostered with lots of TLC. What I have maintained is consistency. We as a company have never stinted on the ingredients that we use. I have a lot of staff that have been with me for a long time and that is the wealth of business"
Shanth
---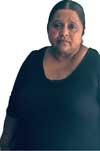 I know that the tourists who visit love my food as they post lots of pictures on trip advisor. I put in about 15 hours a day in my kitchen, prepping and cooking the food. We are a very small establishment so to be included in a list like this is unbelievable"
Matharage Mettha Chandralatha
---