---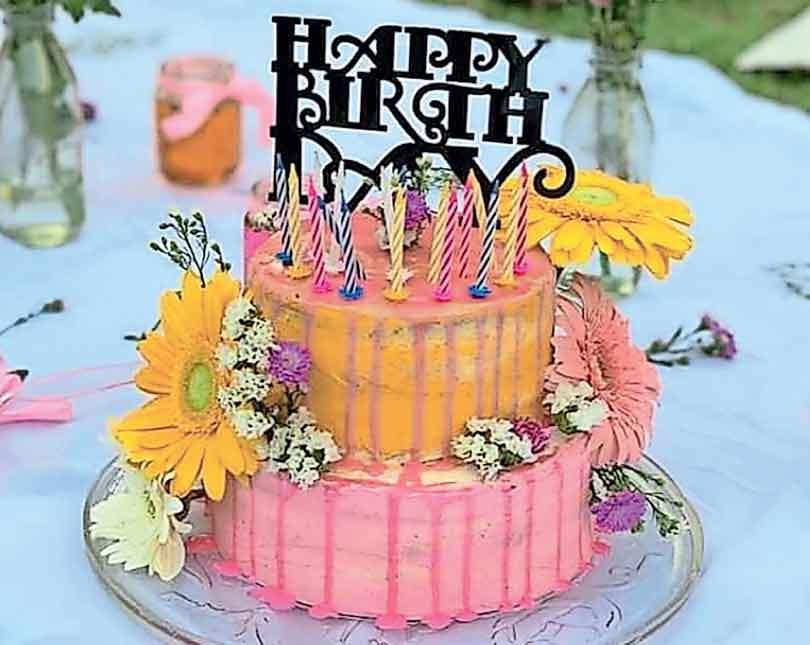 In this series, we talk to people who turned their passion for food and baking into a business idea amidst lockdown and COVID-19 fears. Some have been in the market for years and others saw the new opportunity and took it! These home businesses are changing the game and have overcome the odds of running a business during quarantine. With increased restrictions once more, we talk to home bakers who are operating during these times to deliver the sweet and savoury to your very own doorstep!
HAPPY HOURS​
Happy Hours is a family venture by Sampath and Manique Rathubalage and their daughter Anjali Rathubalage. "Whenever we make food at home everyone gets together and it's like a feast so we were happy to share whatever we made. Sometimes the food has connected us to people we barely knew and it brought us together, so the name Happy Hours is a recollection of all the memories and many more that we make when we serve our customers!"
Happy Hours offer both sweet and savoury items which can be customised platters and customised cakes. Our best sellers are the various types of buns and short eats that we make every day including our hot sellers which are fish buns, chicken mayonnaise buns, cutlets, mini pizzas, seeni sambol and egg buns or pastry. Desserts are cheesecakes, mainly caramel and peanut butter cheesecake and avocado cheesecake, cinnamon rolls and also our highly requested chocolate fudge cake. We have a large number of vegetarian customers who request for Quiche and vegetarian savouries, and we've been looking into vegan friendly desserts which we hope to introduce soon!
Q
When did you start operations?
My parents have been in catering since 2007 for mostly parties amongst friends, but it wasn't until 2016 that I decided to make a page to post what we made but just not on a very serious note. We'd cater for parties and office meetings if requested but when lockdown happened, my father had to stop working and a friend suggested that we make it an official business as a source of income, so it wasn't until June 2020 that we decided to revive Happy Hours again and we've been in business ever since!
Q
What is it like running your operations during times like these?
It was very challenging at first, We redid an entire area in the house which is strictly for food preparations, we stocked up on equipment we needed and it was difficult to find delivery services during the day. We are very thankful to many friends who helped us source good ingredients since we make all our curries and buns fresh every morning.
Q
How are you ensuring the proper hygiene measures are taken in preparation and delivery?
Our working tables are sanitised every night; we wear gloves and caps and since everything is prepared by us, we can guarantee the safety of our food. The delivery boxes are covered well and taped. All of our frozen items have separate boxes that are heat sealed in. We make sure any delivery man follows proper hygienic measures.
Q
How are you dealing with the re-imposition of curfew and increased restrictions?
I feel like we are more experienced and organised in just a matter of months. We took extra measures to restock weekly and to personally deliver any order since it was easier and our clients can be safe at home and get it delivered right to their door step. We had to adjust a few of our items depending on the ingredients available, but I'd say operations are running a lot smoother.
Q
What do you enjoy about baking and operating your own home baking business?
The immense positive feedback has given us more purpose to continue and overall we have fun working as a team, most days we need to be up early but everyone else in the house is very supportive, there's always extra hands on deck. It's been a gratifying experience for us to improve and we are grateful to our customers for supporting and trusting us with their order every time.
Q
How has COVID-19 and the current state of the world changed your business and your baking?
We feel quite restricted and despite our food being affordable, since COVID most ingredients have spiked up a great deal and we've had to stop buying fish and resort to canned, we cannot supply for events until it's safe to operate again so it has been limited to mostly customers from home who have been very supportive.
Q
How do you see home bakers going forward post Covid?
There is certainly a huge rise in home bakers but I see potential for a lot of business rising post, there will be many who have been waiting to try homemade food and things will get back to the normal pace.
Q
Any advice to anyone who wants to start their own business?
I'd say to keep it simple and be organised from the very start. Know how to cost your products and always try to source your ingredients from small local suppliers, they need the business too and they are very reasonable.
Happy Hours takes orders via Facebook and Instagram (@happyhours) and accepts online cash deposits and cash on delivery