---
Radio artiste, presenter, actress and singer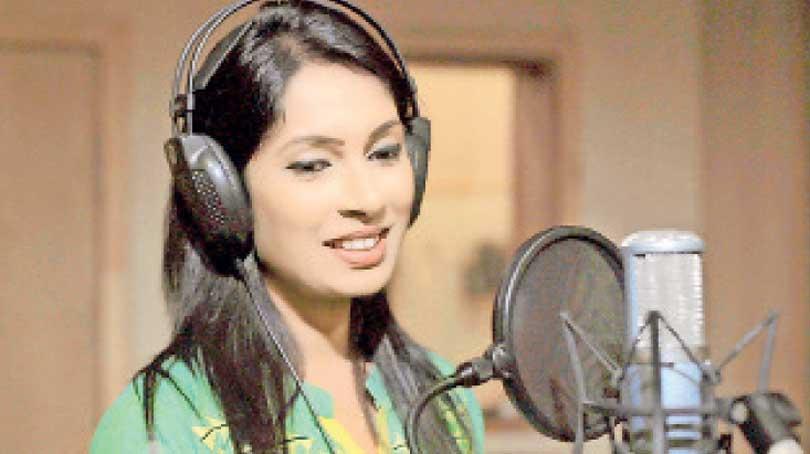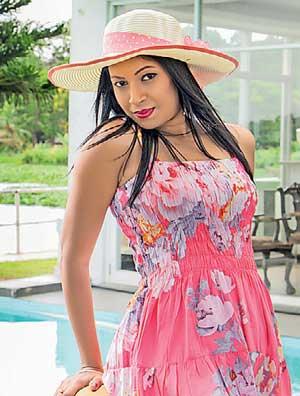 Nadeesha Wijesundara is a multi-talented artiste who is known for her singing and acting prowess in addition to excelling as a presenter and programme producer.

As a radio artiste, she plays the pivotal role of 'Supina' in the popular SLBC radio play 'Muwan Pelessa'. She has become a household name with 'Supina' who is the village gossip monger.

Nadeesha, who hails from Nikahetikanda, Attanagalla,

has also been featured in TV commercials, tele dramas and pageants.

"In addition to the SLBC play Muwan Pelessa, I have taken part in other radio plays too in various other channels. In fact, I started my journey in performing arts as a schoolgirl, first at Urapola Primary school and later at Holy Cross, Gampaha. At school I was known for presenting, acting and singing in addition to holding various positions in Sinhala and English associations. I took part in all island drama competitions too," said Nadeesha.
Nadeesha, who hails from Nikahetikanda, Attanagalla, has also been featured in TV commercials, tele dramas and pageants
"Having identified my passion for the arts, my mother was instrumental in getting me enrolled to the Thurunu Shakthi Youth programme which exposed me to a different world of challenges. I took part in the competition and excelled in the western province. The turning point in my life and career came after my stint as a teacher at Lyceum International School, Gampaha where I served for 11 years as a class teacher, Grade coordinator and sectional head. There too I did my best to hone the aesthetic talents of children," said Nadeesha who has emerged as a full-time artiste during the past eight years.

"I was able to create my own identity with my first song "Palu Hitha Langa' which was penned by my cousin Chandrasiri Hettiarachchi and musically composed by Mahinda Bandara. It was my second song 'Duka Hithena Adaraya' that took me closer to the hearts of people. It was played on various FM channels and was part of music chart shows too. It was written by Deesha Madusanki and set to tune by Visharada Rohana Dharmakeerthi. My other songs were Appachchi, Sitha Gawata Numba Awama, Amma and Gajaman Nona. They are all available on youtube. It was tele drama director Thilina Boralesas who was instrumental in getting my first TV commercial for Fadna tea. I also acted in about three tele dramas including 'Pata Pata Charitha Godak' directed by Kanishka Meegasuriya, Ekama Le and Heily. I am now planning a new project on travel and nature in addition to producing programmes to enhance aesthetic talents of children, making use of my experience with children. I am almost ending my Bathkande degree in vocals. I am so grateful to everyone who helped me in my career especially my teachers Visharada Nirmala Ranathunga and Visharada Edward Jayakody," said Nadeesha.