---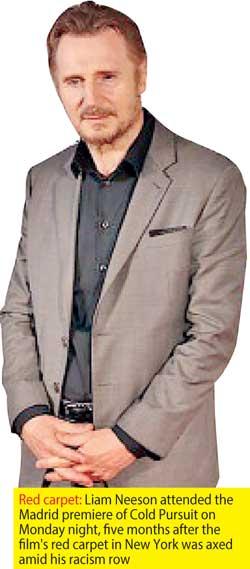 Liam Neeson attended the Madrid premiere of Cold Pursuit on Monday night, five months after the film's red carpet in New York was axed amid his racism row.

The actor, who looked dapper in a grey suit, brushed off the backlash as he joined his castmates for the Spanish premiere at the Capitol Cinema.

Back in February, the actor, 67, sparked fury during a promotional interview for the film, where he revealed he had an urge to murder a black person after his friend told him she'd been raped by a man of the same race.

Liam gave a small smile to the cameras as he posed on the red carpet before heading inside the cinema.

The film, which is about a father's quest for revenge against a drug baron after his son is killed, will air in Spanish cinemas from the 26 July.

Daily Mail