---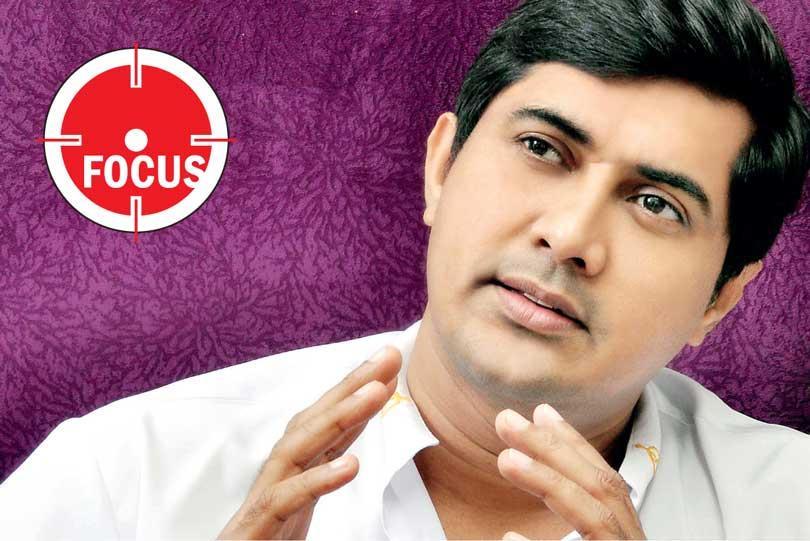 In an era when everyone wants to feel good and look beautiful, there are concerns about the safety of products or services that people use to achieve this objective. In this context Chinese acupuncture offers a wide range of benefits to create long term changes to your skin, body and face through natural anti-aging treatment. Dr. Prasad Deshapriya who is the director of the Kalubowila Acupuncture Clinic which celebrates its 16th anniversary, and himself a model who has won local and international titles, says that celebrities from various countries visit his clinic here for cosmetic acupuncture treatment to remove age spots, diminish wrinkles, improve the elasticity of facial muscles and ensure more delicate and fair skin.
The benefits of Cosmetic acupuncture have been proven for centuries in many parts of the world. Acupuncture has been practised in many parts of the world especially in China for thousands of years and is today used widely in many parts of the world, though there are conflicting narratives as to when and where it originated.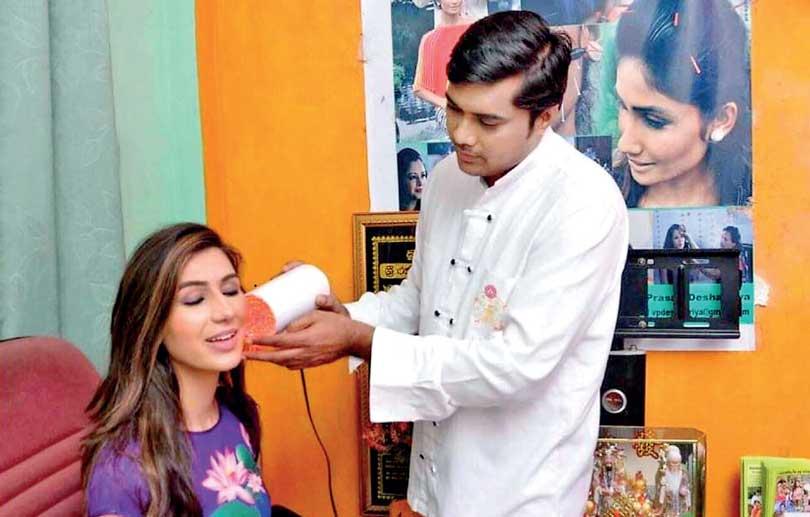 "During the acupuncture treatment, very fine sterile needles are carefully inserted into specific acupuncture points located on different areas of the body to restore the flow of Qi and in turn restore health. It has no side effects and no taking of medicines orally. It only identifies root causes of symptoms and treat them by identifying hundreds of acupuncture points in a human body like Bahu Du 20, Li 4, Hegu, P6, GX 1, Dafu, St 36, Du 14St 25 x 2 using electric stimulators, cosmetic apparatus, cupping therapy and magnet therapy," said Dr. Deshapriya who engages in this profession for 16 years after he set up the clinic since the demise of his mentor Prof. Anton Jayasuriya.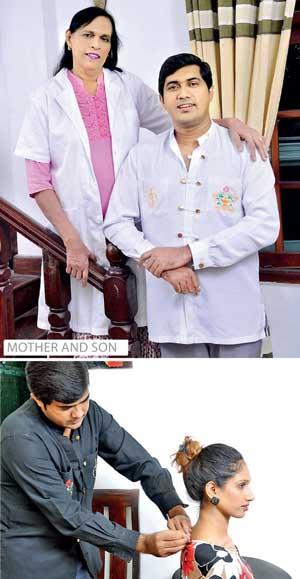 "The most important benefit of acupuncture is to support your body's healing ability and restore the balance of physical, psychological and spiritual well­being of each individual and also to relieve pain that is triggered by various ailments like backaches, cramps, swellings, neck pain, joint pains, sprains, muscle pains, osteoprosis, varicose veins, headaches, diabetes, blood pressure and others including sexual disorders. When it comes to cosmetic acupuncture we do not confine our treatment to the face alone but focus on overall well-being and rejuvenation. There are no medicines to be taken orally and therefore it is 100% safe too. Generally positive results could be achieved within 10 to 12 days. At the same time, I must insist that focus on food and lifestyle are also important factors to look healthy, beaming and beautiful," Dr. Prasad Deshapriya said.
"In my modelling career I was among the top ten in the 'Working Man' pageant organised under the patronage of Mrs. Soma Edirisinghe. I clinched key titles in the 2017 Ceylon Majestic pageant including the main title

Hailing from a family of native doctors, Prasad who is dubbed 'beauty pageant king' in the glamour circle, is the grandson of well known native physician Yatiyana Veda Mahaththaya. His grandmother is Matara Yatiyana Rosihamy Veda Nona. His mother is Prof. Ariyawathi Gamage and aunt is Somalatha Gamage Veda Nona.

"In my modelling career I was among the top ten in the 'Working Man' pageant organised under the patronage of Mrs. Soma Edirisinghe. I clinched key titles in the 2017 Ceylon Majestic pageant including the main title. I was among the top 15 at the Mr. Elegant International France 2017 pageant which had contenders from more than 80 countries. I consider that as a glory to my motherland. I underwent intensive training under foreign experts in the fashion field and thus started showing interest towards organising pageants. I organised pageants like Young Beauty of Sri Lanka, Mr. Ocean World, Global Charity Queen and Tourism World, Mrs. Ocean World and others of which I am the national director," he said.
"My Kalubowila clinic at De Silva Road conducts free treatment every Wednesday for the under privileged.
For free treatment:
www.kalubowilaacupunture.lk (0714299777) could be contacted for those who
wish to benefit from this
free facility.
---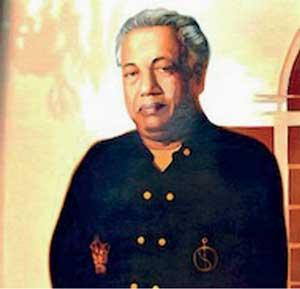 Tribute to Prof. Anton Jayasuriya
A programme to offer free treatment at the Kalubowila Acupuncture Clinic will be held tomorrow, April 6 from 7 am to 11 am to mark the 16th death anniversary of Dr. Prasad Deshapriya's mentor Prof. Anton Jayasuriya.

This annual commemoration programme organized by Dr. Deshapriya and his mother Prof. Ariyawathi Gamage, will be followed by an alms giving for the Sangha.