---
SMALL BUSINESS OWNERS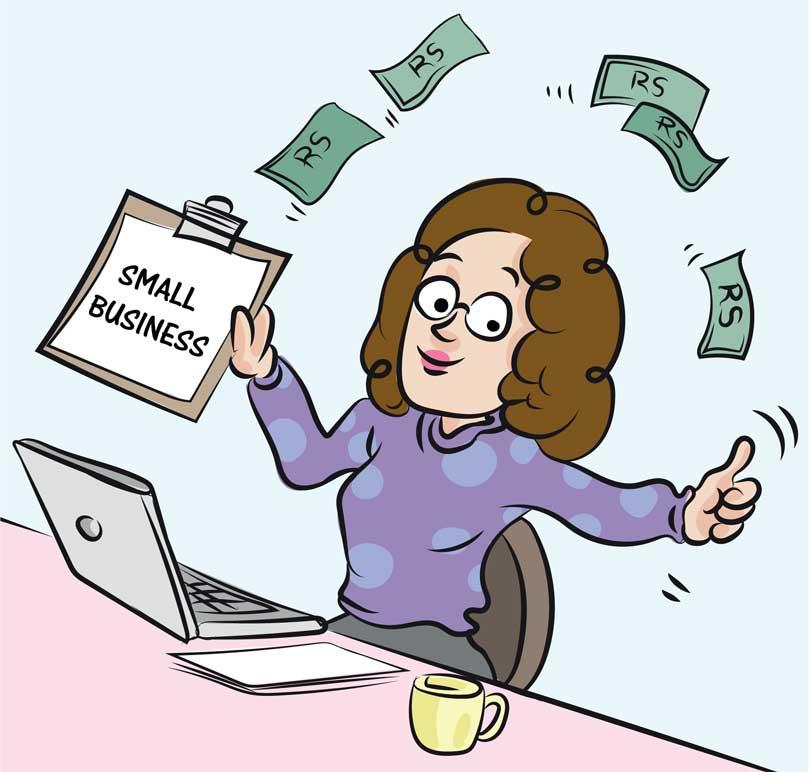 When exploring new horizons and embarking on novel ventures, even the most prepared individuals usually encounter unforeseen and unanticipated surprises, stumbling blocks, forks and detours. A rite of passage, a trial by fire often brings out the best in people, building resilience, determination and a renewed zeal. In this series, we talk to a variety of people from various backgrounds and careers to learn how one can be better prepared to successfully navigate their way through their passions and dreams. This week, we spoke to small business owners who shared things they wish they knew before starting their own venture.
RANJULA HERATH FOUNDER - FLABULOUS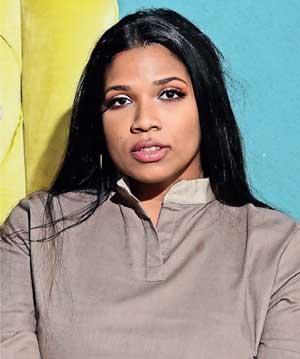 Flabulous was started to be the change in an industry and the community that much needed a voice to promote confidence and body positivity. To me, being part of the fashion industry throughout my corporate experience, I saw how unrealistic, unrepresented and non-inclusive real beauty & diversity was for all sizes and shapes. Starting a business is always a challenge... It takes a lot of courage to step out of your comfort zone and create something new that sustains. It has been a challenging journey because we are not only in the business of fashion, but we are in a mission to change mindsets… That is just the core apart from all external challenges of pandemics to bombings. I wish someone told me that entrepreneurship is a lonely place but now, I have very well adjusted to be comfortable in this turmoil of uncertainty because best innovation ignites when things are disrupted.
When exploring new horizons and embarking on novel ventures, even the most prepared individuals usually encounter unforeseen and unanticipated surprises, stumbling blocks, forks and detours. A right of passage, a trial by fire often brings out the best in people, building resilience, determination and a renewed zeal.
AMREEYA MOWLANA CO-FOUNDER - ARII WELLNESS
Running a business I believe is somehow a part of my DNA and something I've always aspired at a very young age. From my dad who's always been a businessman since his teenage years and mom being the first woman in my family to run her own business at the time, to my boss who is such a visionary entrepreneur, I am constantly surrounded by amazing leaders which inspired me further to achieve my aspirations. I believed more than ever that the best way forward in life was to always be self-reliant, and together with my sister, ARII Jewels was born and now our latest venture - ARII Wellness. Something I wish I knew when we were starting off would definitely be the importance of pre-planning and going into details. We survived the storm but could have avoided many bumps, had we had done this. Challenges are everywhere to be honest - from your products to competitors to customers and also, yourself. It is all about how you face them and overcome them! Running your business is not easy, and something I find is a big blessing in disguise, is the support system and the team work that makes the dream work! :)
KHADIJA JAFFERJEE FOUNDER - STARDROP CANDLES

I've had a crazy obsession with candles for as long as I can remember and I would always have to bring the scents that I liked from abroad because it would either be extremely expensive here or the local ones would usually have the same scents you get everywhere like peach, lavender etc. Before the pandemic hit, I decided to see if candles are something I could work on. I had absolutely no idea on how to make them or what goes in it, just learnt through YouTube with lots of trial and errors. My main idea behind it was to make unique scents at a price that's not too crazy. Being a graphic designer I've always had a very creative side to me which now comes out in how I design my candles or the way I do my packaging. The few things I wish I knew before starting my own business is that there will be bad days when you least expect it and there will be times when it's not going to work out or be perfect and that's okay. I've had bad batches of candles, I've had days where I haven't been able to deliver on time because the candle didn't turn out properly and I've also had days where I've just had a roadblock as to what to do next. I have a habit of pressuring myself a lot over the tiniest things and I'm now learning to let go and instead of being so worried all the time, I try to enjoy my business. The reviews and the customers make it all completely worth it.
NADEEJA FERNANDO FOUNDER - SEREPPU

Sereppu is a destination for fashion footwear for the girl who is confident, likes to experiment with new trends and leads with her look. 'Sereppu' is also committed to 'Handmade in Sri Lanka' and our mission is to offer the best for the woman who values quality and craftsmanship. I would say that for years I was just waiting for the right idea to strike me that I would have enough passion to pursue, through the good and bad. 'Sereppu' struck me in 2012 and I fashioned raw materials into a splendid pair of sandals and that laid the foundation towards today's success. Establishing a brand back in 2012 was not easy like nowadays. I'd rather say we being one of the very few footwear brands who started functioning through social media, had no idea of the exact resources to get information on how to grow on social media. I of course had to take the risk on each and every decision I took towards my brand. Also, opening my own stores was quite challenging. But each business model has its advantages. One of the main advantages of having an online business was that we broke the physical barriers, we did not depend on the number of people passing through the store. On the other hand with a physical store you can only attract customers who visit your store and online, it does not matter where customers are, it only matters how good, unique and catchy your products are. But there are still people who need to see, touch and feel the product before buying it and customers rely on physical stores when transacting online and brick and mortar marketing helps growing online sales. Opening our first ever store in Moratuwa in 2017 was the greatest milestone of the journey. Meeting our clients face-to-face was a blessing and that boosted me to open up our next store in Negombo in 2019. Every single decision made to this day was challenging but with experience we managed to overcome all obstacles. The best advice I can give beginners is, if you are going to start a business, you need to really love it, because not everybody is going to love it. Also, that is important to choose something that you both love and are good at doing. So, once you choose what is perfect for you just do not plan everything. Do not let perfectionism cripple you. Launch as soon as possible and listen to your customers, then adapt. I pulled myself together and headed in the directions of my dreams. But we should not forget that even detours take you to the best destinations.