---


Heralding the new season in fashion, Founder and Managing Director of Colombo Fashion Week, Ajai Vir Singh announced that Circularity in Fashion will be the overriding theme. Now in its 18th year CFW will introduce an important aspect of sustainability which is an urgent need around the world to make Circularity-in-Fashion work. This focus aims to propel the fashion design industry of Sri Lanka to transform itself and create fashion products which are relevant in this new environment.
Speaking at a press conference at Shangri-La Colombo the venue partner for CFW which will take place from 25th-27th March, Singh said "2021 is a year of transformation for fashion, as in 2020 fashion was forced to restructure in every possible way. Post-Covid the fashion industry is on a new terrain like many other sectors; however, it is also presented with new opportunities. The entire environment (and society) of fashion has evolved to fit this new reality and with it, consumption patterns have also drastically changed. How people view, buy, consume and relate to fashion is undergoing an enormous shift."
In the last two decades, CFW has led the way in South Asia in pushing the boundary and presenting fashion that leads the industry. In addition, hyperproduction and fast consumption of fashion has given the industry a bad name as it has eroded the environment and put pressure on society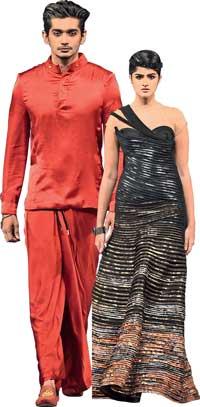 In the last two decades, CFW has led the way in South Asia in pushing the boundary and presenting fashion that leads the industry. In addition, hyperproduction and fast consumption of fashion has given the industry a bad name as it has eroded the environment and put pressure on society. Hence, the environment to create fashion is very different in 2021. This year Singh said that CFW has been working with fashion designers to "align their work within this new environment." He added "over the past two years, CFW has trained designers to reframe their perspectives where they now act as solution providers who design with circularity and safe disposal in mind, so as to minimise the negative impact of the fashion industry. The new environment of fashion that 2021 presents is actually good for fashion; there is greater awareness of ethical fashion which has been a prime pillar of CFW for many years now. Circularity is far more relevant today and hence CFW is bringing it into focus with this edition so that there is greater accountability for both fashion creators and fashion consumers."

Explaining further about what CFW will offer in the new season, Singh said " the Summer 2021 edition of CFW will also focus on weaving crafts among emerging designers to create bigger opportunities. Over the years, CFW has developed into a multipronged platform which is beyond just a show. It impacts every aspect of the fashion design industry by empowering fashion creation, consumption and presentation. In 2021, CFW will follow a hybrid format following strict health guidelines and social distancing. The shows will also be live streamed online for the local and international audience."

One of the most looked forward to aspects of CFW is the day emerging designers showcase their collections. CFW has maintained emphasis on developing the next generation of Sri Lankan fashion designers since inception and this consistent focus has resulted in CFW receiving the highest number of applications for its Emerging Designer Programme for the second consecutive year. According to Singh, this is a testimony to the "momentum created through the strength of the mentorship and grooming provided by CFW." This year, 11 high potential young designers have been mentored over a three-month period and selected to present their collections at the Summer 2021 showcase. In support of this scheme, HSBC, the title sponsor of the event will launch a fund to support the top 5 emerging designers.

HSBC CEO Mark Prothero who also addressed the media briefing said "in our 14th year as the Title Partner, we are happy to extend our support to the launch of HSBC Emerging Designer Fund and Next Gen Award for budding designers to promote sustainability in fashion at HSBC Colombo Fashion Week. The HSBC Group has an ambition to become net zero by the year 2050. We also want to help our customers and partners make the transition to a low carbon economy, because we recognise that how we do business is just as important as what we do. That's why we are delighted that this year's theme of 'Circularity in Fashion' is well aligned to our global climate ambition."
Warming to the topic of circularity in fashion Singh elaborated that Circularity 2.0.2.1 is the theme for the fourth edition of the Responsible Fashion Summit. The Responsible Fashion Summit is the thought-leadership platform of the Responsible Fashion Movement. This year, post Pandemic the summit will be hosted as a digital conference and is comprised of 3 panels. Circular Fashion in its simplistic form is focused on minimising the negative impact of fashion on the environment and society. Entwined with this is The Responsible Metre. It is a garment evaluation tool which is considered a global first. This concept was introduced last year and will continue its second phase in 2021.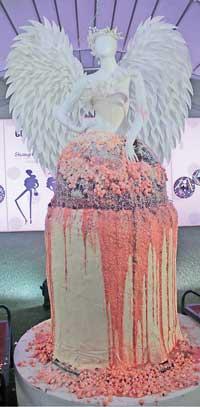 This season will also see CFW forming a new partnership with the United Nations Population Fund in Sri Lanka to raise awareness on the prevalence of violence against women and girls. This partnership fulfils the societal wellbeing aspect of circularity which CFW is focusing on. Speaking on this association with CFW Ritsu Nacken Representative of UNFPA in Sri Lanka said " across the world and in Sri Lanka, UNFPA supports Governments and women's organisations to strengthen their response to violence against women and girls. Contrary to what is often believed, gender-based violence happens everywhere, the rich and the poor alike. We need all segments of society to take action to end violence, and this is where fashion comes in – fashion for a cause. We are pleased to partner with HSBC Colombo Fashion Week to use fashion as a platform to promote a world that is safe for all women and girls."

This edition of HSBC Colombo Fashion Week will see 21 designers who are set to showcase their collections over a period of three days. Key designers like Sonali Dharmawardena, Charini Suriyage, Fouzul Hameed, Amilani Perera, Aslam Hussein, Asanka De Mel, and Dinushi Pamunuwa will showcase their creations inspired by the theme of Circularity this season. Three of the brightest Sri Lankan design talent Ayesh Milendra, Nilusha Maddumage, and Himashi Wijesekera having proved their mettle over the last 3 years under the guidance of CFW's Designer Development Programme, will be showcasing their collections this season.

This season of HSBC Colombo Fashion Week will take place from the 25th to 27th March 2021. For more information on Colombo Fashion Week's Summer 2021 edition visit the official website
www.colombofashionweek.com. FollowColombo Fashion week on Instagram (@colombofashionweek) and subscribe to the YouTube channel (Colombo Fashion Week) to watch the livestream and get the latest updates, photos, videos and more.
This season of HSBC Colombo Fashion Week will take place from the 25th to 27th March 2021. For more information on Colombo Fashion Week's Summer 2021 edition visit the official website www.colombofashionweek.com