---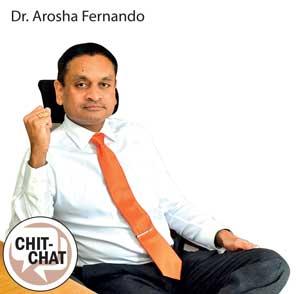 'One good thing about music is that when music hits you, you feel no pain'. This is a famous saying of legendary Reggae singer Bob Marley. This phrase can be turned to read – 'When film passion hits you, you feel no stress" - when the subject is Dr. Arosha Fernando whose career profile is assorted with colourful variations ranging from a top entrepreneur, marketing strategist to a passionate film producer. Well-known film producer and prominent business magnate Dr. Arosha Fernando who has virtually set a record by producing 17 movies, 5 tele dramas and two stage plays within a span of six years, recently celebrated his 49th birthday at the Colombo Hilton recently amidst his family, Manesh Fernando – Area General Manager Sri Lanka who overlooks the Colombo Hilton and several close friends.
Dr. Arosha who was recently appointed as the Group Director of MTD Walkers PLC - one of the largest conglomerates in Sri Lanka - said that he hoped to bring in large foreign direct investments (FDI) from the UK to develop the company steering it to a different stature by early next month.
"I am in no hurry to release them as the subject matter is relevant to all times"

Arts and films are something that he feels very passionate about and that is an open secret in the glamour and business circles.

We spoke to Dr. Fernando recently for an update about his new ventures and strategies in his multi-faceted career.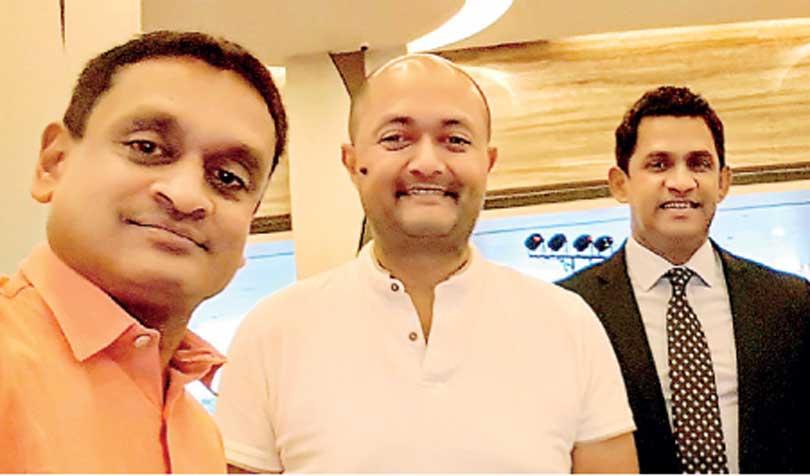 "Some people ask me why I am silent these days in the film industry. When it comes to films, I can never be silenced because film is my passion that keeps me going. Actually Covid-19 has put the brakes to my new film releases. I will release them soon once the atmosphere is good. I am seriously considering producing a couple of a new stage play and two new tele dramas soon once the situation subsides. As a passionate theatre lover since my childhood, I always believe that stage plays can be a very effective medium to get messages across to society. All my film and other productions have carried messages to society even in a subtle way," said Dr. Arosha who has about five films awaiting release.

"I am in no hurry to release them as the subject matter is relevant to all times. By the way Guru Geethaya is continuing to bag international awards and this release delay has come as a blessing to me. As a film producer and director of a film circuit my earnest hope is that the NFC and all stakeholders come to some amicable settlement and work out a model which will provide a win-win situation to every sphere in the movie industry."
"Films were never my business but only a passion. Businesswise, I am now a Group Director at MTD Walkers PLC where there are 26 subsidiary companies under my purview. Among them are construction, shipyards and property developments sections. I hope to revive the good old glorious name of 166-year-old Walkers which is the seventh oldest company in Sri Lanka. It is one of the top ten construction companies in the country and is also the only construction company that has the certification to carry out any discipline in the construction sphere. Therefore we need not align with any foreign company to carry out construction work. That is indeed a big plus point." "My investment arm is Lakma Holdings through which I got involved with Walkers. Lakma Holdings is aligned with one of the largest funding firms from the UK. We are now negotiating to acquire an automobile manufacturing firm, a confectionary factory, 2 hotels including a 5 star Hotel in Colombo and a popular resort.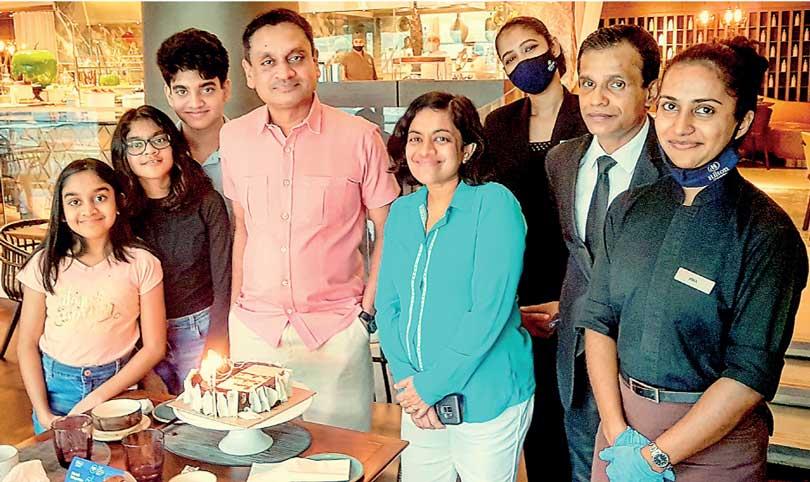 We are in discussion to acquire a major construction company also.

We want to make Lakma Holdings one of the leading conglomerates in Sri Lanka. I am going to commit myself fully to make this mission a reality. My involvement in the corporate sector is hectic but I really enjoy it. My relaxation comes from my involvement in the arts field," said Dr. Arosha Fernando.

"Many in my family circle compare my involvements and achievements to my maternal grandfather Haren de Silva from Ambalangoda. I spent most of my school vacations there. He owned 11 cinema halls including Anura Ambalangoda and Priyankara Narahenpita. He also produced two films. His main business was construction. The Colombo Medical College, the old Kurunegala bus stand were his landmark creations among thousands of other structures. Many say I resemble him in character and other qualities too, though I have grown and changed in keeping with technology and changes with the times. My corporate life also revolves around construction and film-wise I am a producer. My childhood dream was to just produce one film following in the footsteps of my grandfather. But ironically, having entered the film world in 2014, I have so far produced 17 films in 6 years. It's unbelievable but true," he said.
Text: Ramesh Uvais
Pics: Waruna Wanniarachchi