---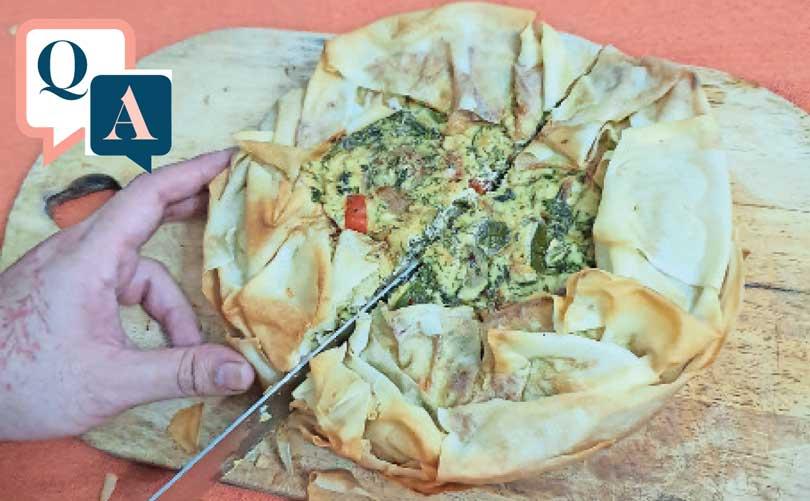 text Panchali Illankoon
How do our food experts cook and eat? This week, The Dude with the Food takes our Q&A! It takes a lot to be titled 'The Dude with the Food' and Wayne Onrey wears this title proudly. He's also fondly known as 'Chef Wayne' and 'Platter Dude'. Having developed his skills as a chef in Australia, Wayne is now a private chef catering for intimate gatherings and functions and is frequently praised for his curated grazing tables and gastronomical dishes. This week on Dish it Out, Wayne gets candid about his cooking ethos and the (slightly) questionable items we may find in his fridge!
Your first memory of cooking?

It has to be helping my grandmother cook as a child. I have a very vivid memory of helping her prepare coconut milk by scraping coconut. All my early memories of cooking involve my grandmother and her kitchen. Watching her cook was so mesmerising; she was so tidy and quick. I guess it came from loving what she did.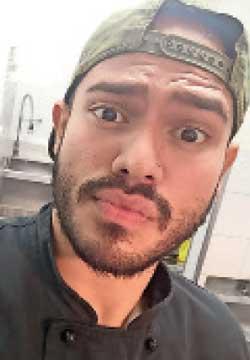 Who is the 'dudewiththefood'?

It's kind of funny how my cooking took on a life of its own. My food started preceding me at introductions. I found it funny how I overheard someone refer to me as 'the dude with the food' as they gave one of my dishes a stunning recommendation; ever since then it stuck. If we are talking about how I envision this project – I would say that this 'dude' is classy, sophisticated yet, fully understanding his surroundings, and so, offers comfort food with a luxe twist that can only be possible from a chef's point of view.

What's your ritual when you are cooking?

I have a secret ritual - I do to hype myself up, consider it a chef's affirmation/prayer. Then I got to have my music playing as I work. Cliché as it sounds, it's smooth sailing through prep to finally getting whatever I'm working on with the right soundtrack. Onto the stove or into the oven while singing along very loudly to Alanis Morisette! (but ask me to do karaoke and I run!) My retro playlist is everything. That's all you're getting from me.

What was your favourite childhood meal?

I know it sounds terrible, but it's fried sausages sandwiched between buttered bread. It brings back memories of being in kindergarten. Ah, childhood snacks were the best! I think I aim for that same satisfaction when I make comfort food. If my food doesn't put a smile on your face and make you reminisce, I have failed at my job. I always aim to find healthy ways of putting that smile on your face though, but life's about little compromises for happiness.

If you had Rs. 500, what meal would you make with it?

Making a plate of breakfast would be the easiest choice. Hash browns, buttered Mushrooms, Eggs sunny side up and freshly-made tomato relish. If only I could have afforded some bacon though! It's kind of crazy what 500 can't accomplish right now.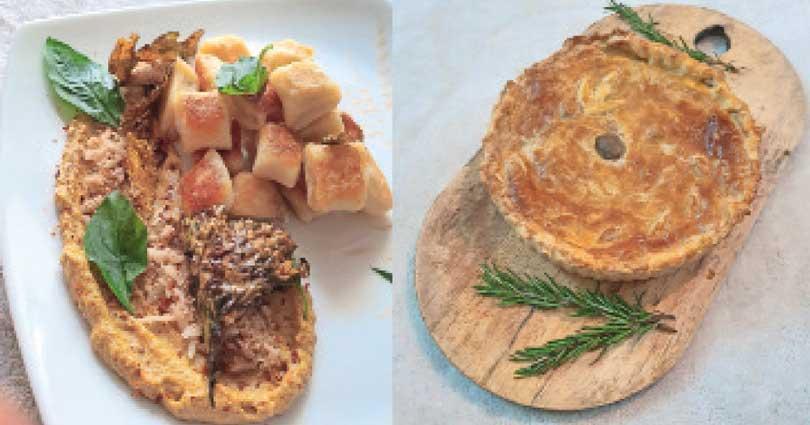 What item in your fridge would you rather not admit to having?

Any one of the random weird combinations of foods my partner manipulates me into making for them. Talk about weird taste buds! I still haven't recovered from our friends finding fried sprats covered in caramel sauce!

One cuisine for the rest of your life?

Thai all the way. So many different applications and results. Middle eastern also makes for a bold choice. Two lifetimes should be enough then.

What food trend do you hate right now?

Dalgona Coffee. If I see one more tiktok video I. SWEAR. ..

It's your last day on earth, where are you and what are you eating?

Yogyakarta. An amazing city in Java, Indonesia. There was a spot that had the best beef rendang served with steamed rice and tempeh. I could almost close my eyes and taste it again by memory. It was that good.

Whip up an easy meal to impress someone?

Lamb roast with a Cauliflower mash and a king Coconut (a.k.a thambili) wine sauce. I've always found roasts to be something I've excelled at with ease; you basically have to set a timer and forget about it after all. Besides, the visual is such a crowd pleaser.

You are entering a cooking competition – which one would it be and who are the judges you are looking to impress?

The only way I'd probably enter a competition is if someone close to me (but not for long!) entered me into it as a surprise. I like to cook what I love, how I love to do it. I find these pressurised situations non-conducive to my process. But given the opportunity to receive some great feedback from a legend I

look up to, I'd prefer it to be Marco Pierre-White.

What's the most adventurous or exotic food you've eaten?

A Kit Kat Chocolate Prawn Sushi dish I happened to try from a local Sushi bar in Thalawathugoda. 10/10 didn't like it. I'm not really challenged by eating bugs or unconventional meat. I think we would all be surprised by what ends up being superfoods and what would become staples in our diets in a few more years.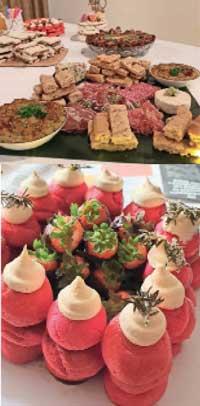 Your favourite odd food pairing?

Substituting olive oil with coconut oil in Italian dishes. Also *sigh* I was asked to make a gotukola and cheese cutlet once by the S.O… I didn't hate it.

If you could dis-invent a food, what would it be?

American Sweet Potato Pie. Putting marshmallows over it is an abomination.

What's a dish you'd love to relive for the first time?

Medium-rare T-bone steak (400g) with a blue cheese sauce and truffle cheese fries. I had it at a restaurant in Melbourne and decided, I could die a happy man now.

What does the restaurant of your dreams look like?

I've always imagined myself owning an 80's inspired pub/bistro. Somewhere suburban or a little escape from the city. Serving tapas and regularly updated thematic menus, good wine with a live band playing retro tunes, it will be the talk of the town! Haha – Let's call it "The Talk of the Town". Either way, cooking in the kitchen is where you'd find me, so an open kitchen would be an interesting approach. We'll see… this idea needs a bit more expansion.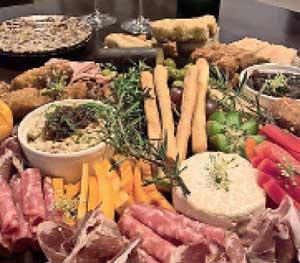 Its 2050 – what are you doing?

Just finishing a book tour to start filming my TV show. Haha. I wonder what life would be like in 2050. Would we even be eating by then? I want to be doing what I love still, and that's cooking. Anything that takes me away from it is a distraction! More cooking, from my own restaurant or café(s) would be the life.