---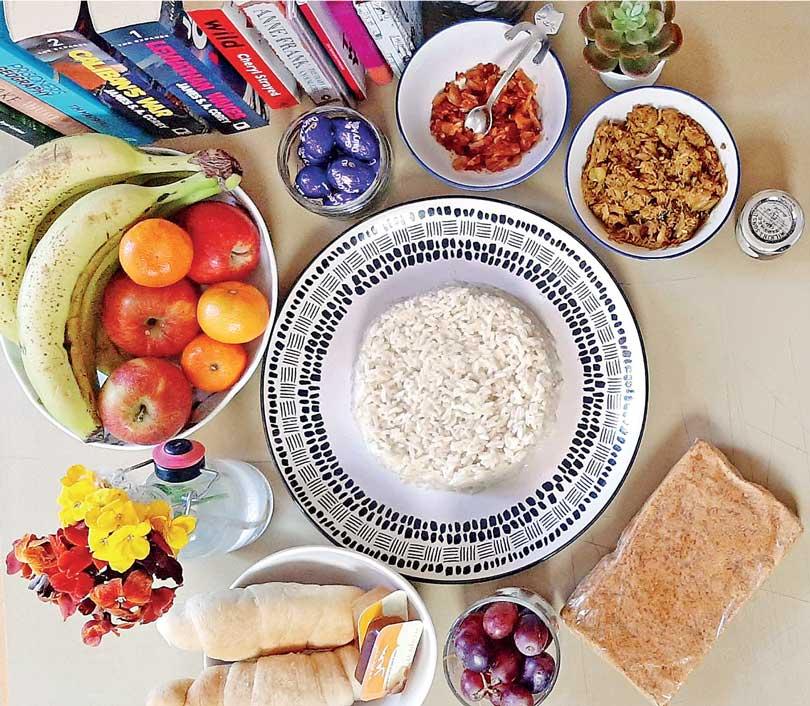 The Sinhala and Tamil New Year is a month-long celebration in April that brings the whole country together; whether you celebrate it or not. April marks a month of bonuses and shopping and a time where old pots and moulds are pulled out from their cob-webbed nooks and generations of family gather together to make sweet treats and exchange stories of 'Avurudu back in our time', auspicious times are observed, gifts are passed and packed plates of food make their way up and down the neighbourhood. Avurudu in all its years has been a vibrant, joyous social affair. This year's Avurudu however was a quiet one. The COVID-19 pandemic and the month-long curfew brought in its own kind of Sinhala and Tamil New Year; a small celebration with immediate family, a modest Avurudu table and observing the few auspicious and religious activities one could in the safe confines of their homes with an immense feeling of gratitude for all the little things we are lucky to have. Sri Lankans celebrated Avurudu under a curfew and a few of our readers share pictures of their Avurudu table and their experiences.
Harshini Nadesan Struys

"Avurudu time is one that's packed with traditions for us. Normally we would have a bath early morning, wear new clothes in the auspicious colour and visit the temple and then have a traditional meal consisting of milk rice, sweet meats and a green sambol known as 'pachadi' which is a dish with 6 different tastes that Hindus prepare specially for the New Year signifying that the New Year has its ups and downs and we must face all challenges with fortitude (which seems very appropriate now!). With the curfew, this year's celebrations were done on a very low scale and I really missed going to the temple but it also allowed me to reflect on how lucky
we are. I feel sorry that due to the economic situation many people find it difficult to get their daily essentials, let alone celebrate!"
Ashini
"We generally have a very intimate celebration for Avurudu so there is no big change this year, but I miss the feeling of Avurudu! We live in a village which usually comes alive and is super busy with people moving around, preparing food and cleaning their houses, so I definitely miss that. But I do think the knowledge that we are going through this together makes it easier to deal with. With curfew our celebrations were small; we just followed the key auspicious activities and made kiribath and while I do appreciate not having to make small talk with visitors, I have to admit that I missed going to our neighbours with plates of food and having relatives and people visit us throughout the day!"
Jayathi Tillakawardana

"This year's Avurudu is not the most festive of times but I'm so lucky to be spending it with my family and I'm grateful to have home comforts and be more conscious of those who are struggling. Avurudu is usually a rushed time and passes by in a flash; but celebrating it under curfew has allowed me to put things into perspective, do a bit of good and focus on family. We didn't buy any sweetmeats or wear the proper colours but just stuck to having a bit of kiribath and sambol and observing our religious practices. What I missed the most this time was my grandmother's kokis - she's been making it for us all my life and I even took it to university abroad, so not being around her for Avurudu this year made me miss her more"
Mokshana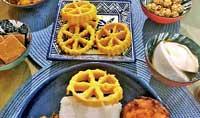 "I wanted to spend this year's Avurudu with my parents as I've been away the last few years, but sadly it's a quiet one, so I just made some kiribath in my rice cooker for myself. It's strange to be celebrating Avurudu under a curfew but my parents, who grew up in the 70s are trained and certified in standing in-line to buy food and curfews! Even though I do miss the colours, festivities, noise and food around Avurudu, I think even in isolation, people are celebrating in their own little way."
Savindri Perera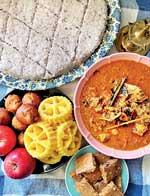 "We've never quite celebrated Avurudu so grandly since my mother passed away in 2017 so we've adopted a new tradition of celebrating with my sister, her husband and close family and make the effort to put together a table with lots of different offerings. This year, I made a humble Avurudu table and while I usually make an extensive variety of sweet meats, the lack of availability of ingredients and travel restrictions saw to a small offering of sweets. The hardest part about celebrating Avurudu this year was not being able to see my sister and her family – this time of the year has always been difficult for us and this year was no different. But I think isolation and curfew has given a purer platform in which to celebrate the holiday on a more equal level where people took the moment to celebrate and be grateful for the good things they have and spend time with family in whatever way they could. From what I've observed, this Avurudu incentivised people to connect with their families overseas for the celebrations as well!"
Sheshadri Kottearachchi
"I'm a student in the UK living by myself so there wasn't much of a celebration but the Avurudu spirit was certainly around. I wanted to make some kokis and kevum but rice flour has been tricky to find so I just settled for some kiribath. For me, Avurudu has always been about family. We always have a modest Avurudu table and share our food with neighbours and visit our relatives. Even though this year, celebrations were on a low scale, being away from home for Avurudu seems tougher considering the global curfews and lock downs. So, I was both pleasantly surprised and grateful when my mother organized a Zoom meeting so that my family and I could have our Avurudu meals at the auspicious time over a video call. I feel like our priorities right now are much greater than our usual celebrations so a toned-down Avurudu was one of many sacrifices we will have to make for the greater good!"
Grace Wickramasinghe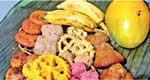 "I'm actually quite thankful for the little celebrations we had this Avurudu. I made a lot of sweets at home like milk toffee and athirasa and its just been a great bonding activity with my parents who really helped me out. We usually celebrate with immediate family and friends and I tend to make use of the holiday to travel a bit but this year's Avurudu made me so grateful to be with my parents, to be blessed with a roof over my head and have food on the table because I know that things aren't the same for everyone."
Jaish Parathalingam Jayesingha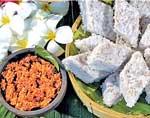 "We don't really celebrate Avurudu in a big way. We've always kept it simple; going to the temple and just spending time with my mum and the rest of the family. This time with curfew, I found Avurudu to be unusually quiet! Since I was home, I could only pray at home in the shrine room and I only prepared a bit of kiribath. The most difficult part was not being with my mother this year. But it also allowed us to realize how very little we need in life and to appreciate that. I'm positive we will all come out of this stronger and kinder!"
Purnima Pilapitiya
"Avurudu under a curfew is a new experience, one which even my parents haven't ever encountered even during the limitations of the Bandaranaike government and the JVP insurrections. The curfew has made us celebrate Avurudu on a very small scale because firstly, it's a little hard to find any ingredients but mostly in respect of the number of people who can't celebrate and are struggling to keep afloat with bare essentials. We normally celebrate Avurudu with our immediate family, visit our relatives and catch up with neighbours and friends but this year was a little different. We just kept our celebrations small and shared a few homemade kokis with our immediate neighbours"