---
You can also travel by train and the view from the Observation Car at the end of the train is spectacular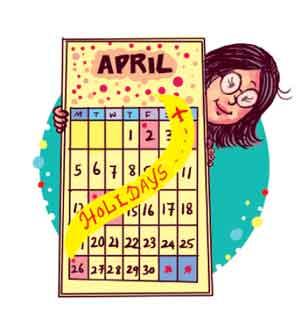 April is the holiday month. The New Year for Sinhala and Hindus falls on 13th April 2021 while for Christians Easter Sunday fell on the fourth of April 2021.
For Christians Easter Sunday marks the day that Jesus Christ who was crucified on the Cross was resurrected from the dead. Jesus then conquered Sin and Death thereby expiating sinners although Jesus Himself committed no sin. So Easter is a special season.

It is also hot in Colombo in April and many escape to the hill country to enjoy the cool climes of Nuwara Eliya and Diyatalawa.
Since the schools are closed, children are also free to travel with their parents and cousins.
If you are travelling by car, you can sing along and that will also prevent the driver from falling asleep at the wheel. Since there are road accidents in Sri Lanka, reckless driving can also be avoided with passengers joining in the fun.

You can also travel by train and the view from the Observation Car at the end of the train is spectacular especially if you are going from the low country to the hills.
Even if you are staying at home you can enjoy the holidays by roping in the family to cook and clean and arrange. Teenagers can make their beds and put away their things and the mother can praise them.

You can have the luxury of getting up late and even having breakfast in bed. How does bacon and fried eggs sound to you? You can wash it down with a cup of hot coffee.
You can catch up on your reading and ask the family to excuse you if you turn up late for meals. Yes, one month in the year you can take time off to enjoy yourself before getting down to work and studies once more!
text: Sirohmi Gunesekera
(Teacher, Attorney-at-Law and Researcher into Human Relations & The Family Unit)
I am doing free-lance research into Human Relations and The Family Unit. Basically, I try to find out why people are unhappy and why so many are Just Plain Dissatisfied.
You can contact me on weekdays on 011 2300552 or e-mail me on [email protected]