---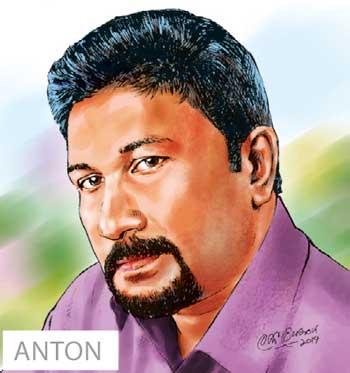 Veteran lyricist and media personality Anton J. Fernando has written new Christmas songs this year for several newcomers and veterans. 'Tharu Pokuru' is one such song Anton has penned on behalf of the Galaxies band. It is sung by Ajith Perera, Roy Fernando, Priyantha Nawalage and Chaminda Wimalasena.
"The Sinhala Christmas Carols culture emerged in 1730. Thereafter, Rev. Fr. Marceline Jayakody created some evergreen songs like 'Seenu Handin Lowa Pibidenawa', 'Reyaka Anduru Wela', 'Bethleheme Ada Re Upanna', 'Re Tharu Babalanawa'. Since then new Sinhala Christmas songs are created every year. I am glad to have penned more than 30 Christmas songs during the recent past. The first Christmas song penned by me in 1993 was 'Paalu Re Yame'.

It was sung by Joe B. Perera of the Mee Messo group.

From 2010 onwards, I was involved with OCIC on the invitation of Rev. Fr. Jude Sriyananda. Later I worked under Rev. Fr. Benedict Joseph who is my guru in the field of media," he said.
'Naththal Daa Reta Enna' is another popular song penned by Anton and sung by Kaushala Saranath Konara. The biggest turning point in Anton's career came in 2013 when he launched his own CD 'Saamaye Arunella' comprising Christmas songs penned by him, under the guidance of Fr. Benedict Joseph. Anton wrote several songs in the years that followed and among them were songs penned for Super Star season 1 reality programme contestants.