---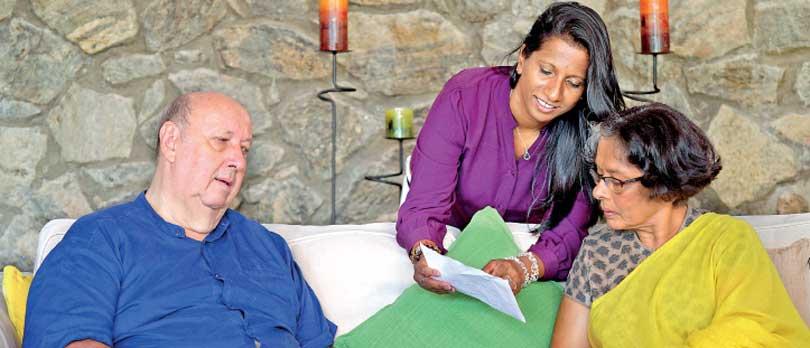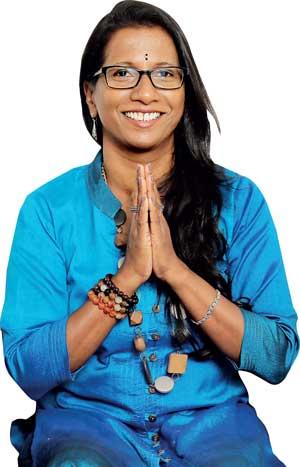 At a time when even so called youtube channels that claim to promote wholesome content and good journalism, deviate from their ideals and slant towards dishing out low-taste content in a subtle manner to boost their reach, Arakavila Dance and Theatre Foundation (ADTF) recently launched its Youtube platform 'Channel ADTF' pledging to genuinely promote Sri Lanka's rich and traditional arts and culture.The Arakavila Dance and Theatre Foundation (ADTF) which was founded by Peter Hill and Janaki Hill 13 years ago, has over the decades being recognised here and abroad for their commitment in uplifting the aesthetic talents of children in the Aarakawila area and later brought them under global spotlight.
"Our sincere objective in launching our new youtube channel is to promote or traditional art and culture. Today the youtube serves as a powerful international media platform to reach global audiences. Our aim is not to compete or criticize anyone, but to create dialogues, showcase our rich and diverse traditional cultural and arts forms, that have been virtually distanced from ourselves and even the world. This is so tragic. Nobody seems to be concerned about preserving our own arts and culture. Even recently we saw how pathetically our Sinhala and Tamil New Year traditions were distorted in some of our mainstream television channels. Who is responsible for such acts? There are no ethical or moral guidelines to protect our traditions.

This is why we launched this channel to create a global impact to protect our country's traditions," Janaki Hill told Daily Mirror Life Impulse.

"Visitors to our country are greeted to images and footage of our traditional arts and cultural forms at the airport. But as they enter the country, is there any place where they can experience these unadulterated traditional arts and cultural customs. What kind of stuff do television reality programmes promote? It's sadly not our own culture or arts. Winners who emerge via such dance or music reality programmes are paid maybe 100% or 500% per event or programme, more than what an authentic traditional performer would generally get. Eventually what goes to the world is a diluted version of our traditional arts. Everything connected to arts and culture has been adulterated and fiercely commercialised. A new breed of choreographers is doing the last bit of damage by mixing our cultures with those of other countries. Thus the world is confused about the roots of our traditions. So, we feel it is our responsibility to put things straight even in our limited capacity to show the world what real Sri Lankan traditions and arts are all about," she said adding that if some action is not taken now, our traditions will cease to exist within the next decade.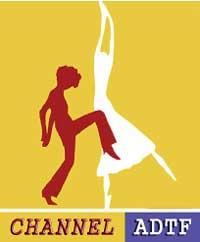 "Our programmes are spiced with entertainment, knowledge, inspirations and mainly a genuine need to promote our culture and arts. This is indeed a big challenge, but ADTF has always faced challenges successfully."
"We can't use gossip or low-taste stuff to increase our reach. We need not pay money to boost our reach and increase the number of viewers or subscribers. We just need genuine, authentic subscribers. Some people claim to have millions of followers, subscribers or viewers, but the inside story is so different and so artificial. People tend to boast about millions of viewers by pumping in money to do so, which we cannot afford to do. Today distinguishing between genuine reach and artificial reach is another challenging task. We use our ADTF resources for this task and we cater to audiences in English and Sinhala. ADTF co-founder Perter Hill plays a huge and pivotal role, helping the channel with the English sub titles," she said.
"Our programmes are spiced with entertainment, knowledge, inspirations and mainly a genuine need to promote our culture and arts. "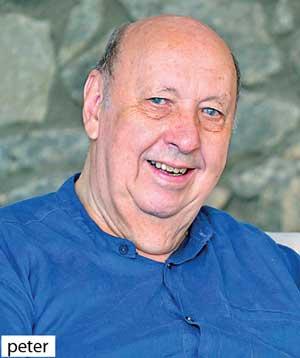 ADTF Co-founder Peter Hill, who celebrates his birthday today, said he was glad to be associated with the noble concept of ADTF to take the talents of the village to the globe. In 2009 he took the ADTF team to Edinburgh where they participated in an international competition.

"This ADTF youtube channel is a significant milestone in our ADTF history spanning about 13 years. Many hundreds have come through the foundation. Now it is time to showcase our talents to the much wider global audience, to create awareness about Sri Lanka's culture and arts. There is scope to expand it incredibly. I play a role in providing the English translations to the native Sinhala language, to reach a bigger world audience. This is my marginal contribution to preserve Sri Lanka's culture.

Personally I believe Sri Lanka has a rich, rich, rich cultural heritage under many disciplines. Many foreigners are keen to learn about traditional Sri Lankan dance, theatre and arts. It's sad that the outside world knows very little about the authentic Sri Lankan traditional arts and cultural forms. Sri Lanka should do a lot more to promote its rich culture and arts. The ADTF youtube channel will certainly do its part to the best of its ability," said Peter Hill.
text: Ramesh Uvais