---
New Democratic Front (NDF) Presidential Candidate Sajith Premadasa today said he will start work immediately if elected to office on November 16 and appoint a young team to run the country.
Speaking during an election rally in his constituency Hambantota, Mr. Premadasa said he will appoint Ranjan Ramanayake as the minister in charge of the subject which deals with the corrupted persons.
"We don't need persons whose expiry date has lapsed. Therefore we will include only the young and those who have a clean record to positions in the government" Mr. Premadasa said.
Minutes later he called Deputy Minister Ramanayake to come near the podium and announced that he would be given the task of dealing with the corrupted people.
Also, he said no one should work towards pulling out anyone from the presidential race over citizenship issue as he prefers to compete with the SLPP candidate. "I will win the election anyway. Therefore no one should try to remove anyone from the race" he said further. (Yohan Perera)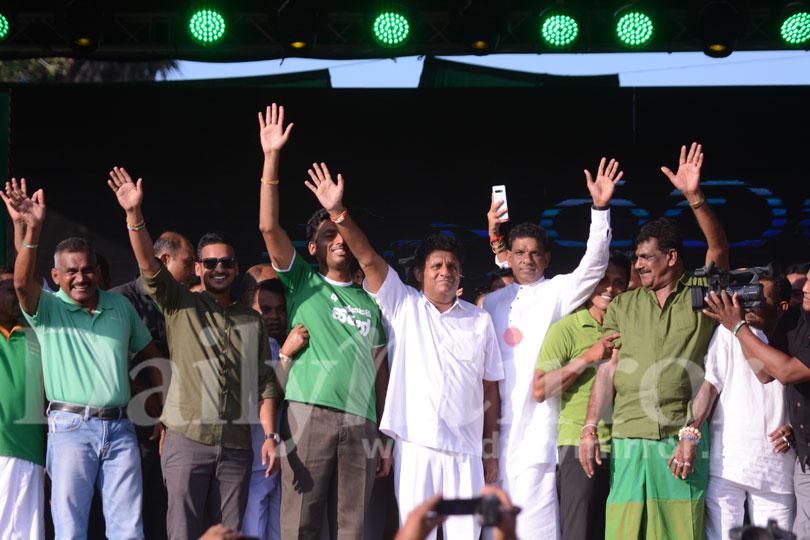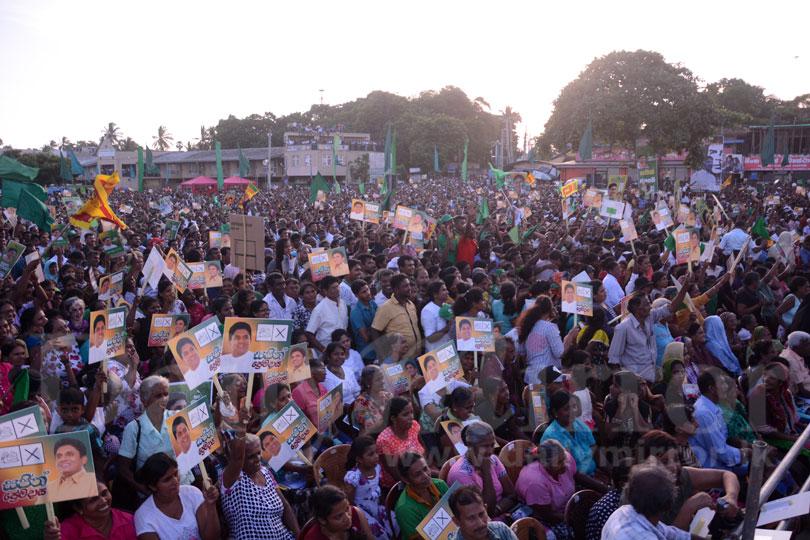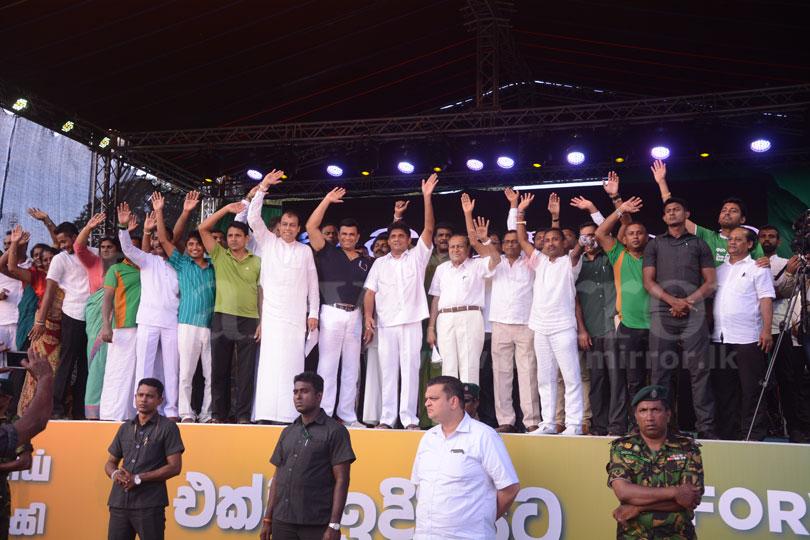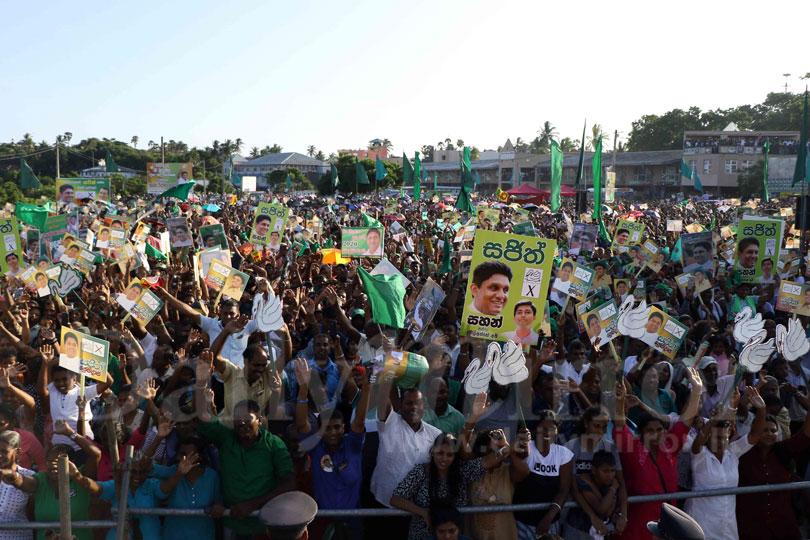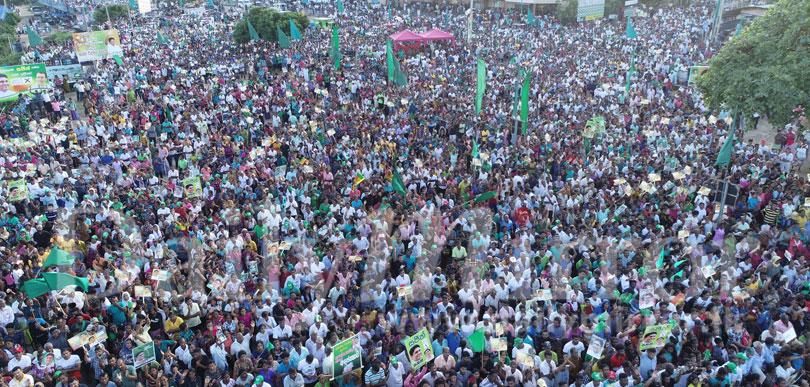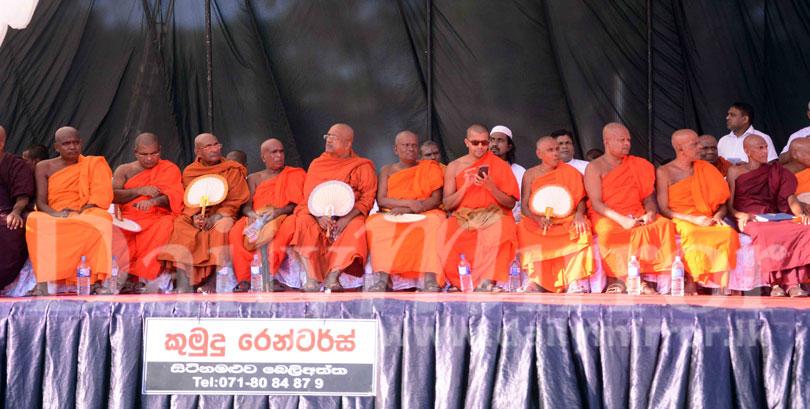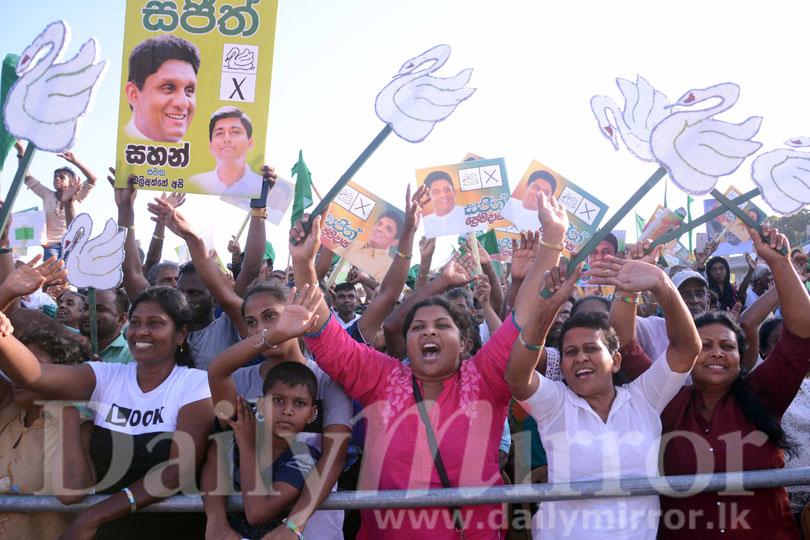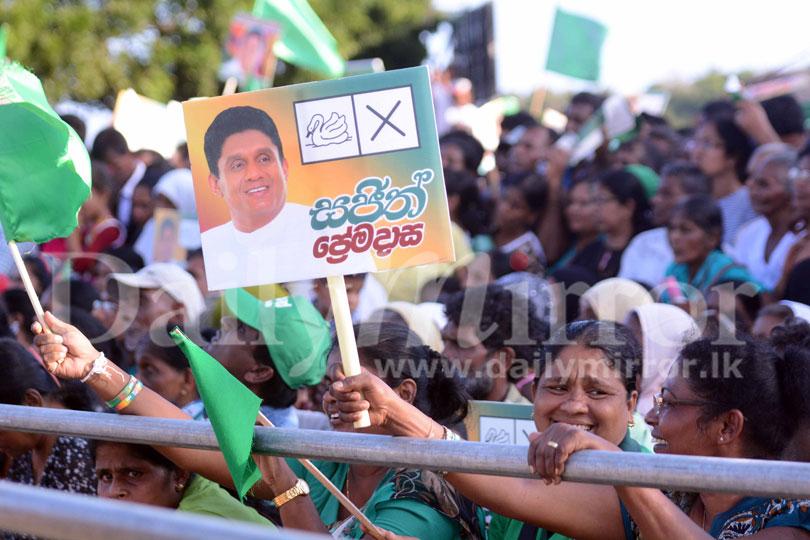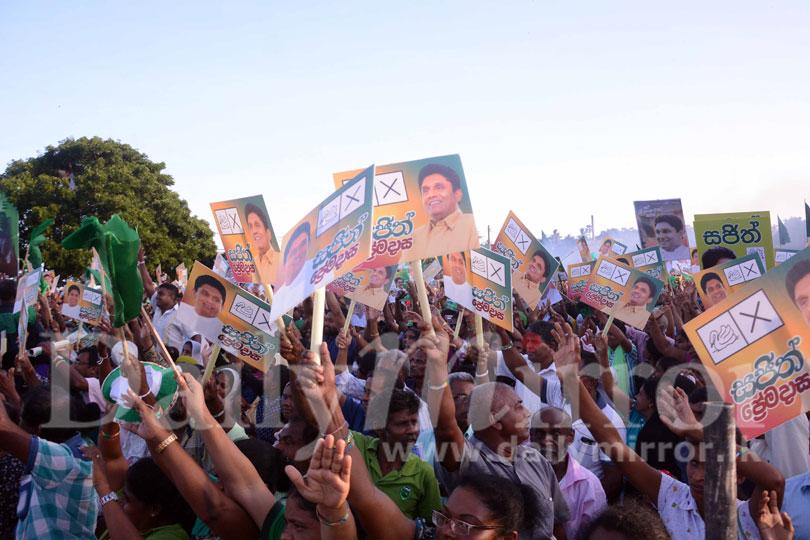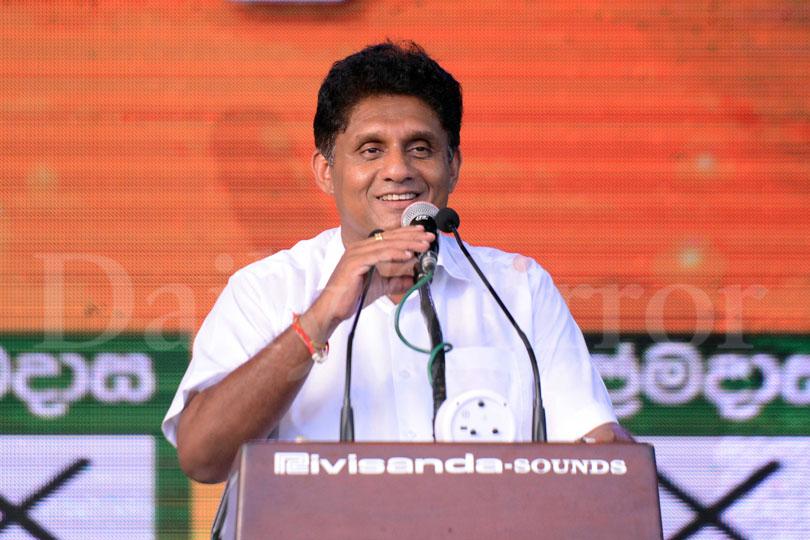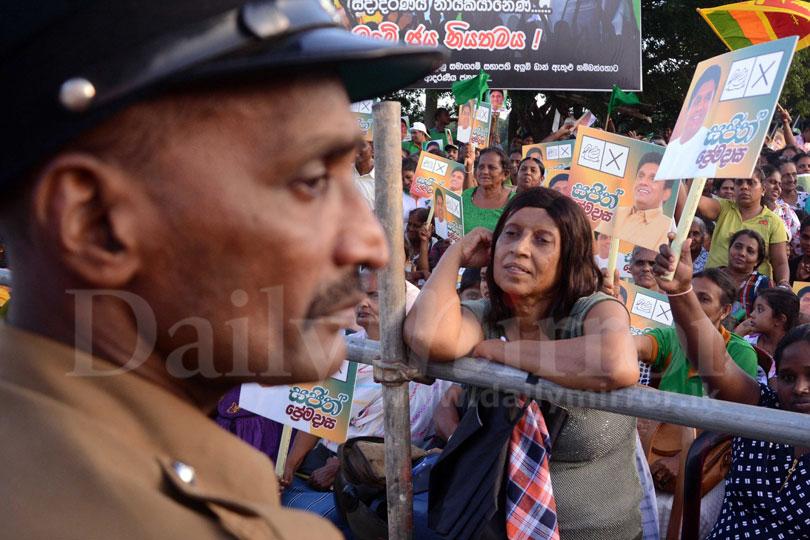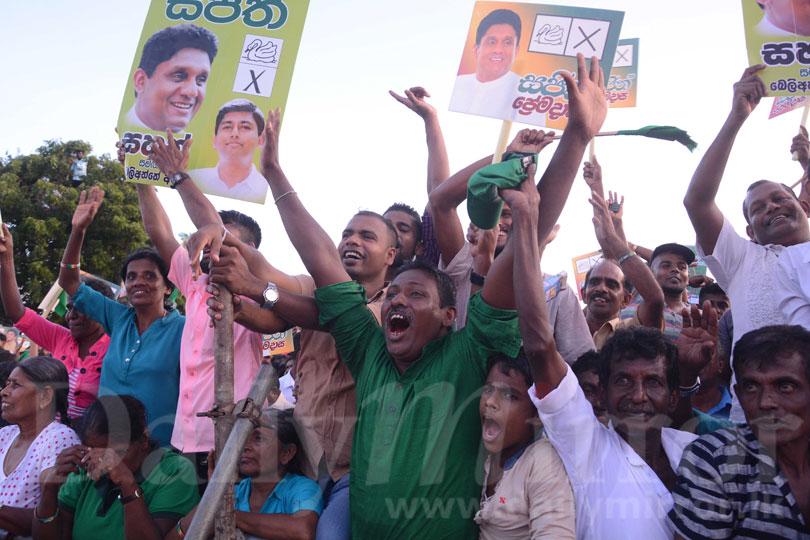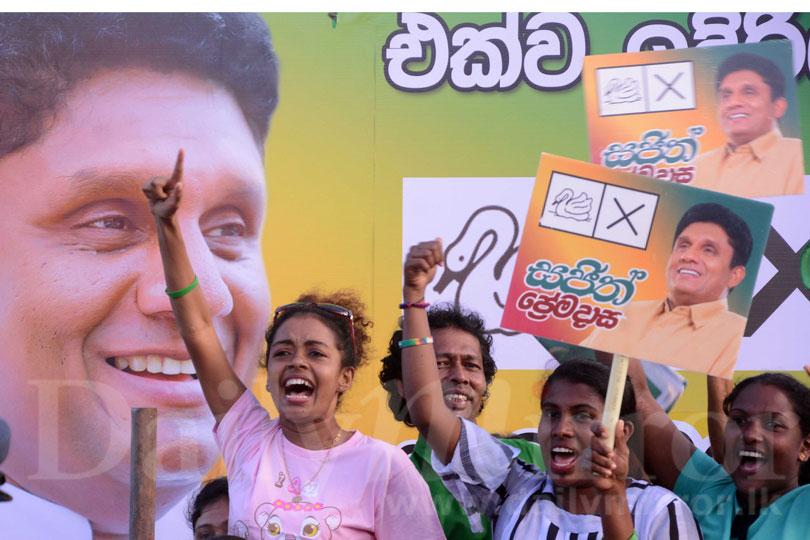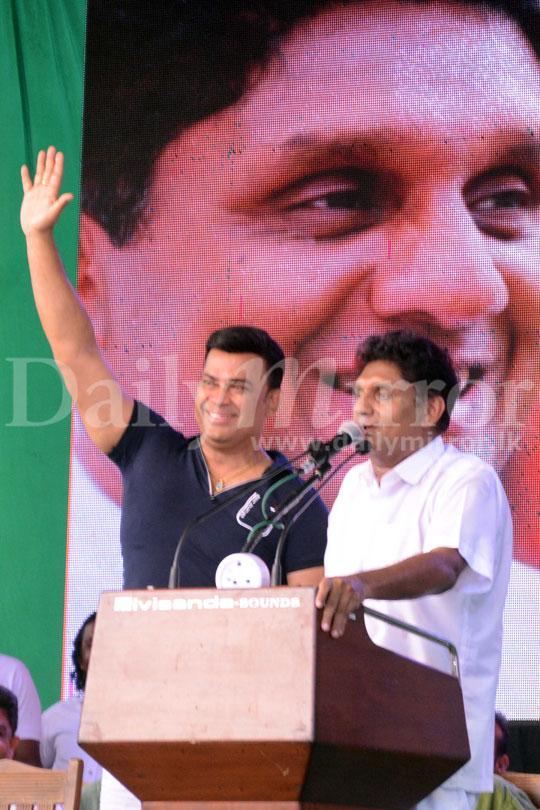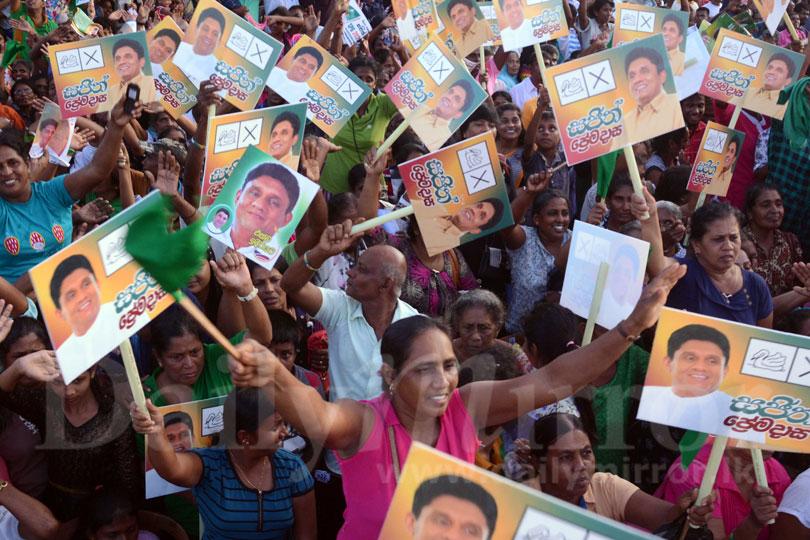 Pix by Pradeep Pathirana