---
New Democratic Front (NDF) presidential candidate Sajith Premadasa, who wound up his election campaign last night at Maradana, pledged to build an undivided nation and begin a golden era of development if he were elected president on November 16.
"My party will not harass rivalries if I win the election. If elected to office on November 16, I will commence work immediately and appoint a young team to run the country," he said addressing a rally held earlier in Hambantota.
"I will appoint Ranjan Ramanayake as the minister in charge of the subject that deals with corrupted persons. We don't need persons whose expiry date had lapsed. We will include the young and those who have a clean record to government positions," he said.
Minutes later, he called Deputy Minister Ramanayake to call over near the podium only to announce that he would be given the task of dealing with corrupted people.
Also, he said no one should work towards pulling out anyone from the presidential fray over citizenship issues as he preferred to vie the SLPP contender. "I will win the election anyway. Therefore, no one should attempt removing anyone from the race," he said.
Prime Minister Ranil Wickremesinghe who attended the rally said he had nothing much to say now other than asking people to elect a UNP president in order to prevent a dictatorial government from capturing power.
"We only formed a minority government in 2015. The president was not from our party. However, an opportunity had arrived to have a UNP president elected and then to form UNP controlled provincial councils," he said.
He added that Colombo Central was a place where the UNP had begun its success stories. "It is from Colombo Central where the late presidents J.R. Jayewardene and R. Premadasa were elected as Heads of State. It is from Colombo Central where people will elect Sajith as president," he said. (Yohan Perera)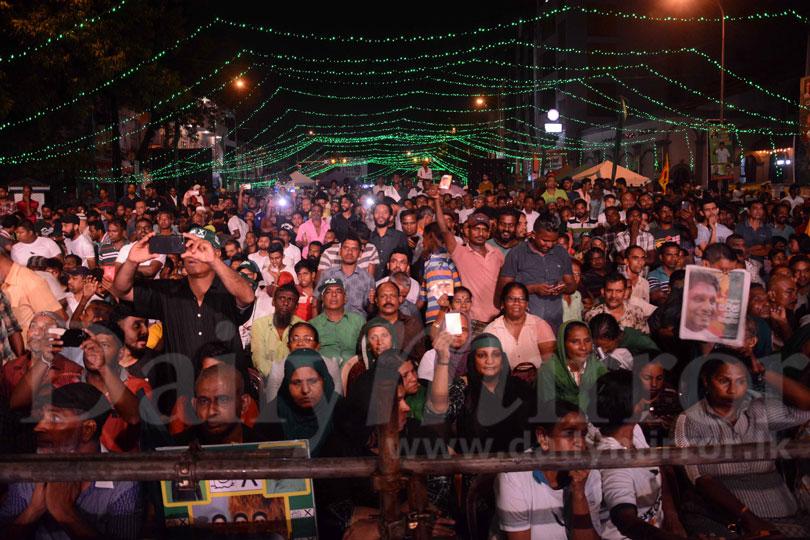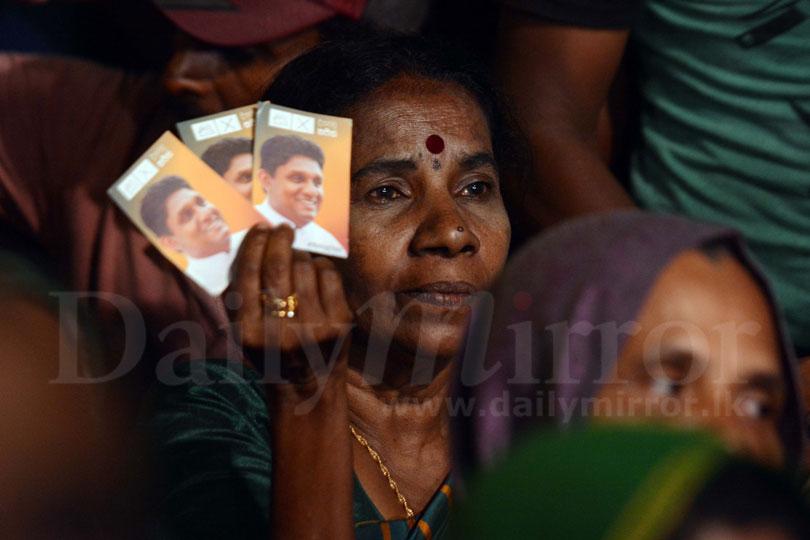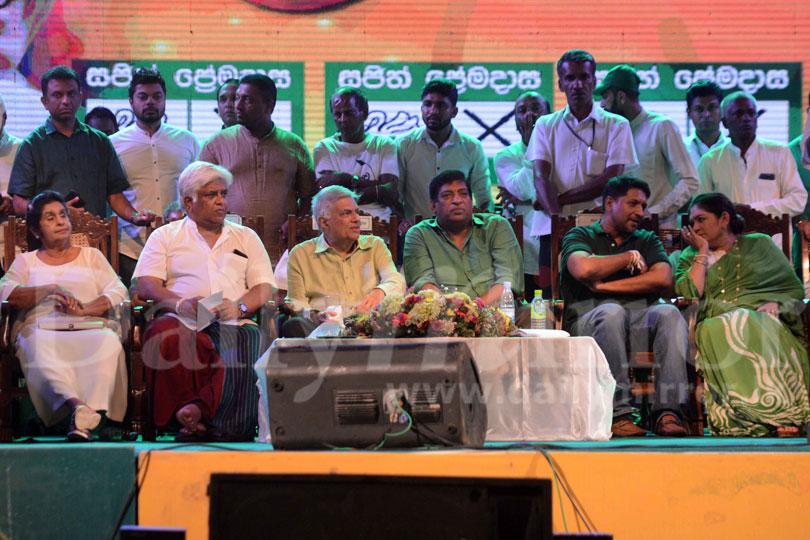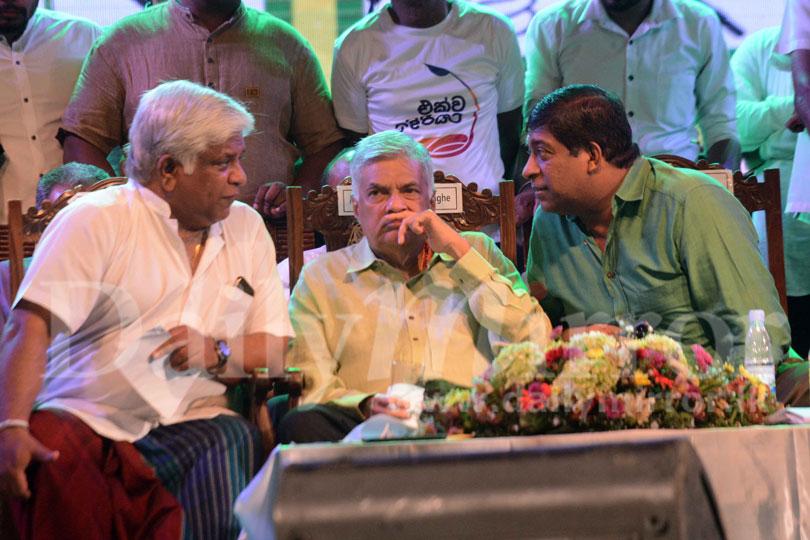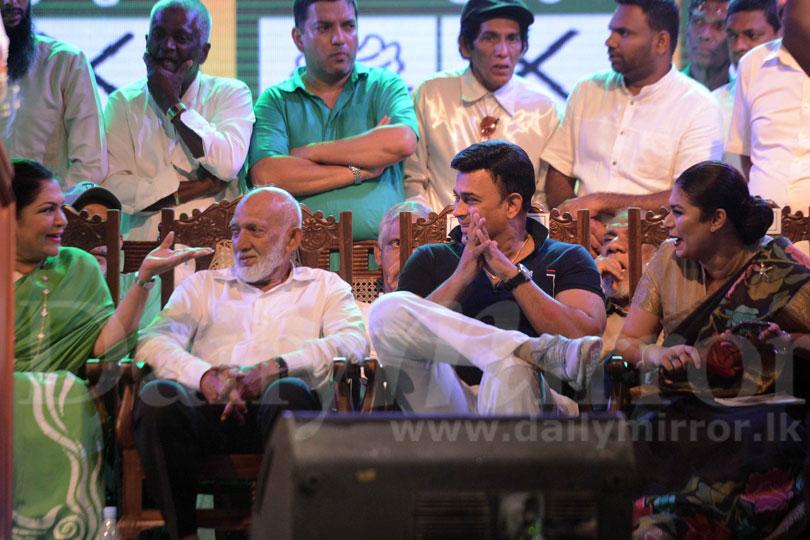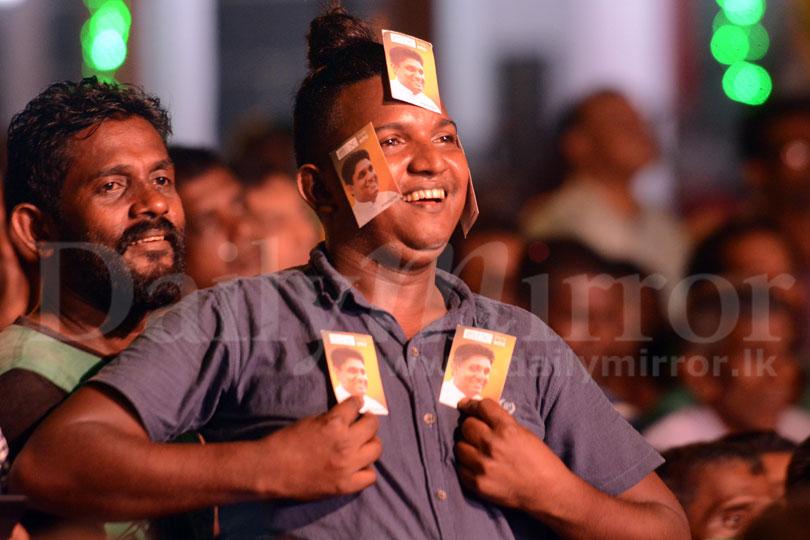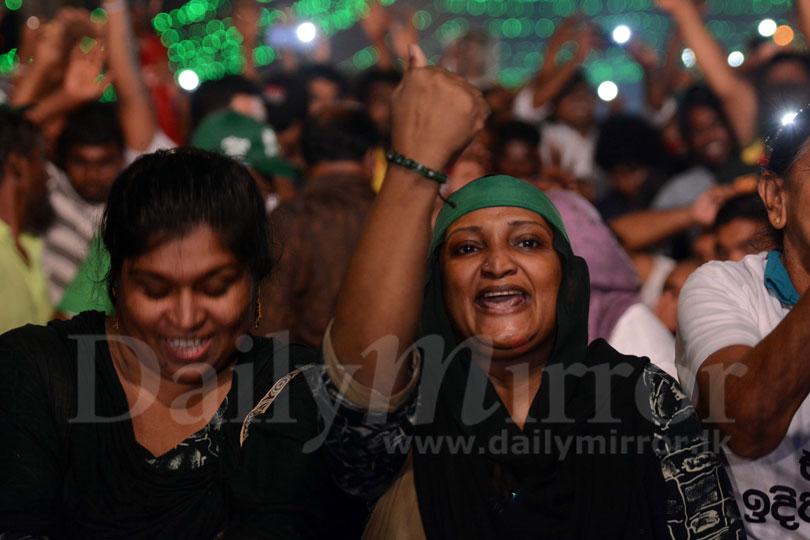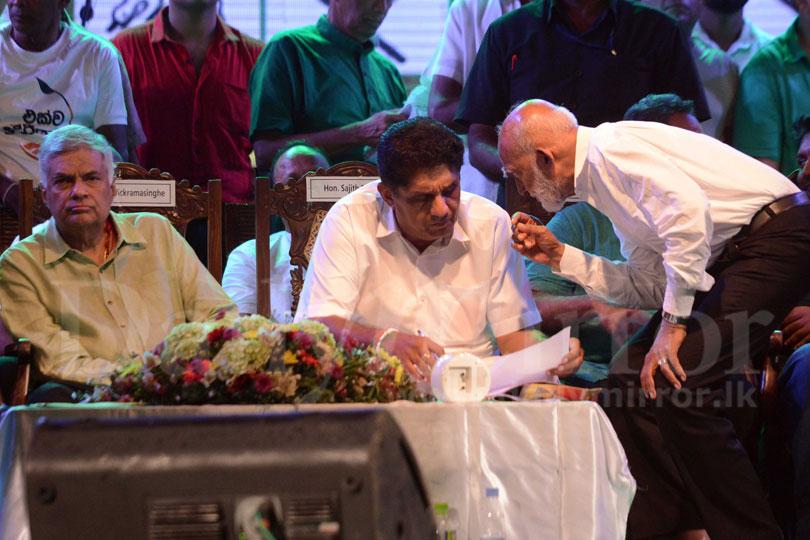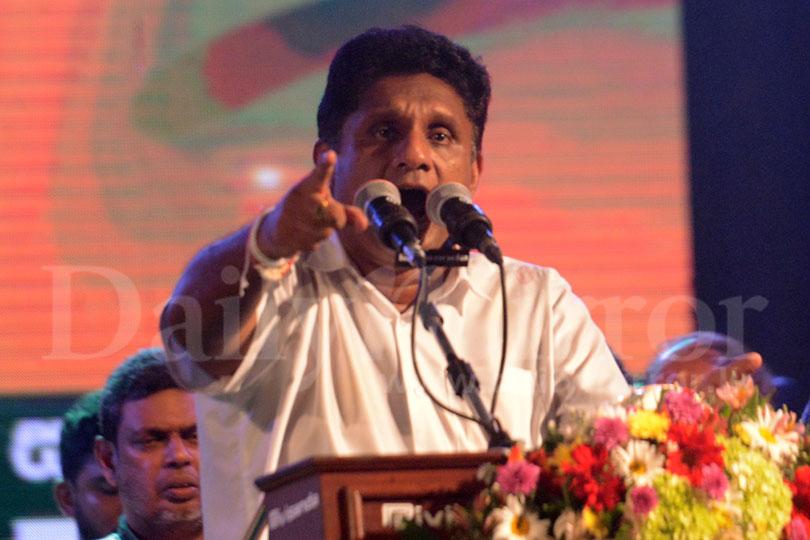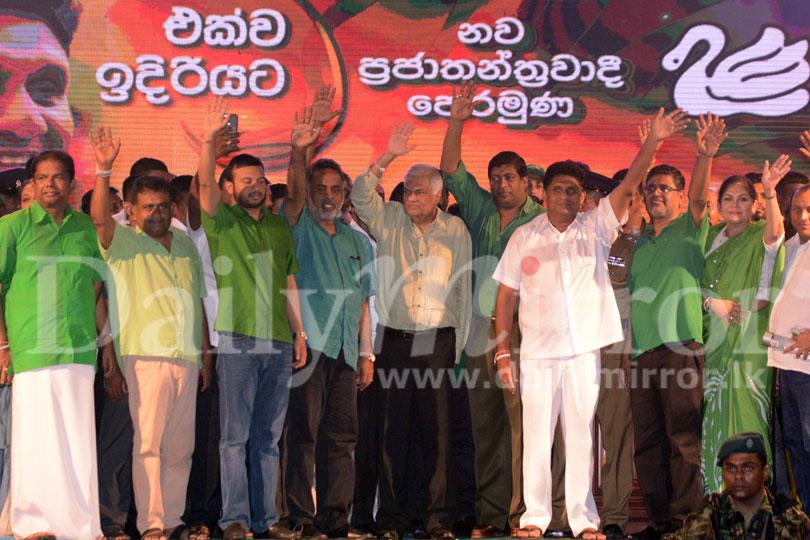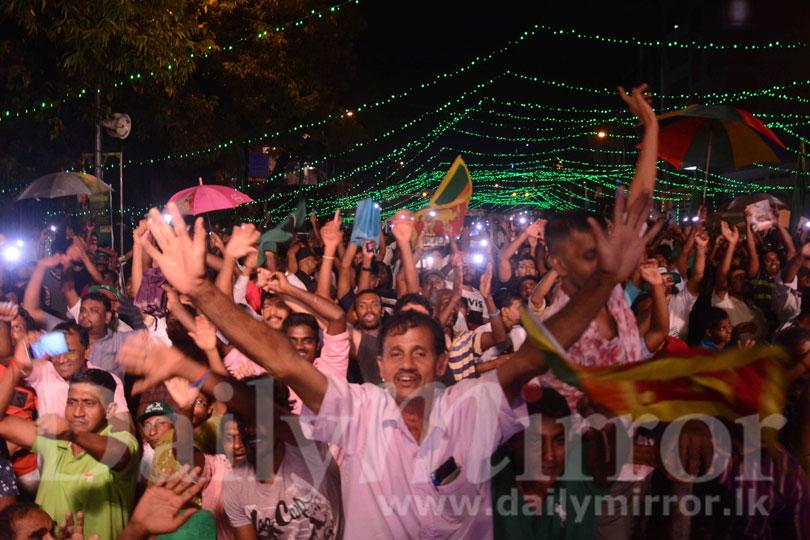 Pix by Pradeep Pathirana