---
The 21 suspects, including 16 foreigners (eight Pakistani and eight Iranian) arrested along with the haul of 400 kgs heroin and 100 kgs ICE drug (Methamphetamine) worth around Rs. 6 billion in the deep seas about 600 nautical miles (1111km) away from Sri Lankan shores, would be detained for further questioning, Police said.
Navy said the detection was the biggest haul of narcotics seized in an operation at sea.
The haul of heroin and ICE along with the suspects and fishing vessels were escorted to the Dikovita fisheries harbour yesterday morning.
Navy Commander Vice Admiral Piyal De Silva said the Navy deployed its Offshore Patrol Vessels 'Samudura' and 'Sayurala' on a long drug-busting mission over a period of a month based on intelligence information received from the Police Narcotic Bureau.
Initially, two Sri Lankan fishing vessels with over 75 kgs of heroin and 66 kgs of substance believed to be ICE drug were intercepted in the Southern seas along with four suspects.
During further investigations, two vessels without Flag State were seized by Navy, for suspiciously remaining in the high seas, to supply narcotics to Sri Lankan vessels.
Following the search of the vessels, 329 packages believed to be heroin and another 50 packets believed to be ICE drug were found.
Navy Commander Piyal De Silva said during the overall operation the Navy had seized 400 kg of heroin and 100kg of ICE drug.
" The Navy and the Police conducted the successful operation as a team. The Navy had used not only the intelligence information but also the modern technology and international assistance.
The Navy Commander said that during the last 14 months the Navy had seized 1,162 kgs of heroin worth over Rs. 18 billion. The Navy also had seized over 5 tonnes of Kerala Cannabis during that period.
Meanwhile, Police Narcotic Bureau DIG Sajeewa Medawatta said that the PNB is conducting further investigation into the 21 suspects, vessels and drugs seized during this operation.
" We have identified the main drug smuggler involved with the haul of narcotics who believed to be a Sri Lankan operating from overseas. Investigations are also underway to arrest two more Sri Lankans over the detection of the narcotics," he said. The arrested would be produced in the Colombo Chief Magistrate's Court seeking a seven-day detention order, he said. (Darshana Sanjeewa Balasuriya and Chaturanga Samarawickrama)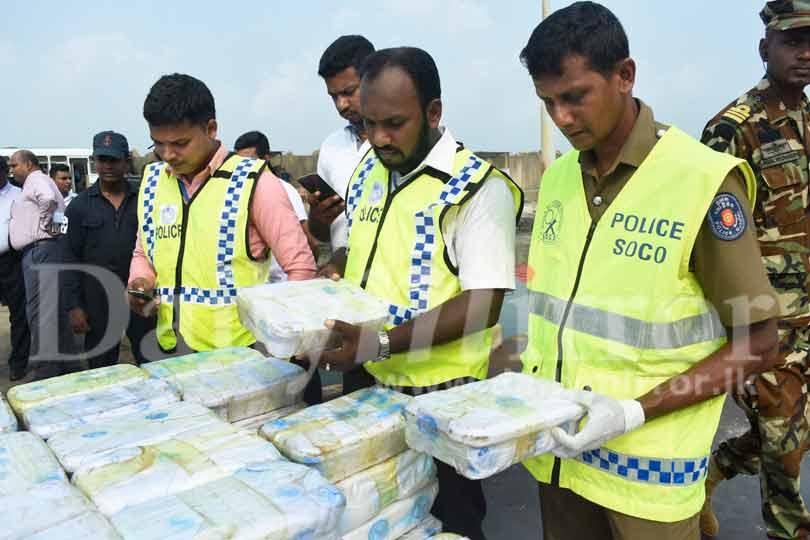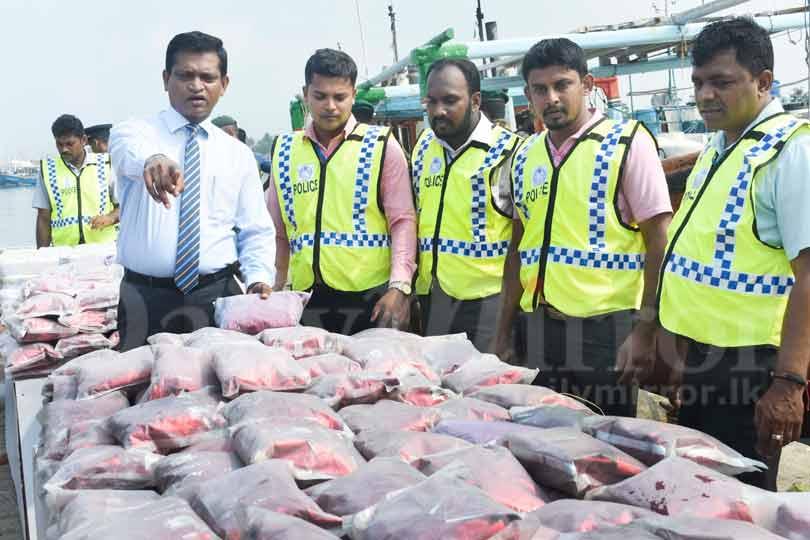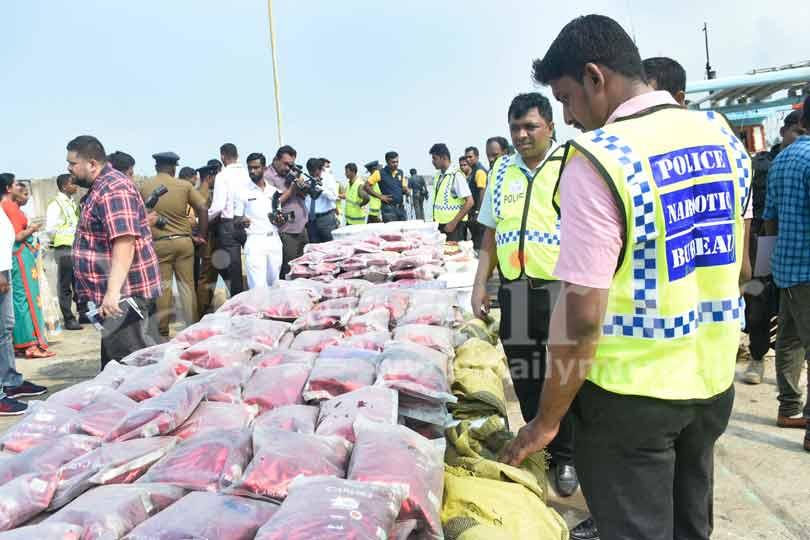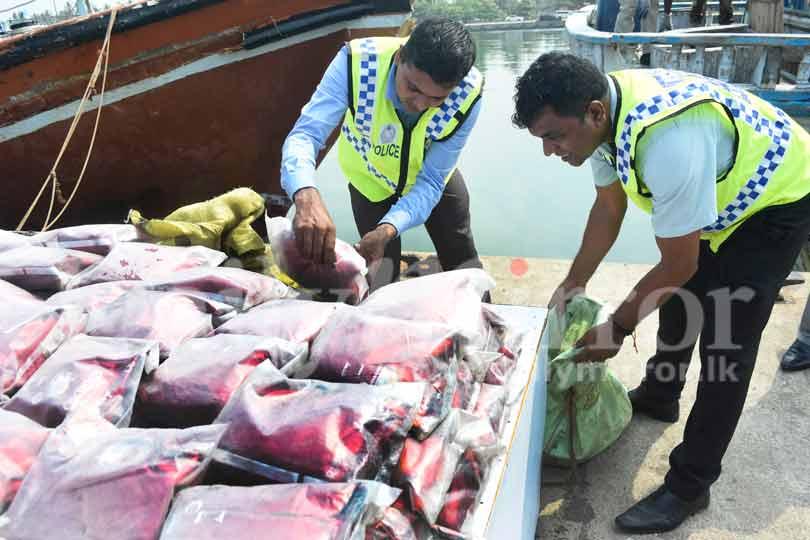 Pix by Nimalsiri Edirisinghe