---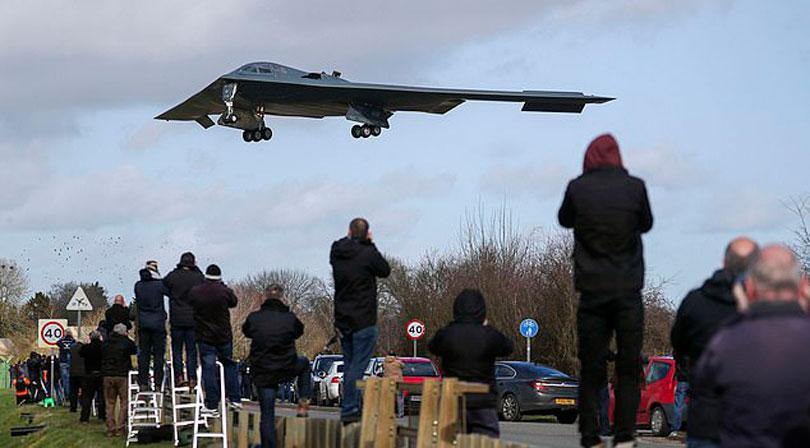 Three USAF B-2 stealth bombers landed in Britain today as they continued to conduct military drills in NATO airspace amid heightened tensions with Russia.
A Bomber Task Force deployment left the US base in Lajes Field, Portugal and performed bombing runs over Garvi Island before landing at RAF Fairford.
The first plane arrived at around 11.15am in the Cotswolds, with two arriving at the RAF station late in the afternoon, Gloucestershire Live reports.
According to a USAF press release, the B-2 Spirit aircraft - which are capable of carrying either conventional or nuclear warheads - conducted military drills with US NATO partners in Europe to 'deter adversaries' and reassure 'allies'. (Daily Mail)