---
While claiming that UNP Deputy Leader Sajith Premadasa was too hasty to have contested the presidential election, Eksath Bhikku Peramuna Secretary Ven. Bopitiye Dhammissara Thera said he could have easily won it if he had contested the presidential election after another five years.
Addressing a news conference, the Thera commented that Mr. Premadasa should have contested the presidential election five years hence, with more peoples' power.
He said if Speaker Karu Jayasuriya had contested the election as requested by civil society and religious leaders, he could have garnered more votes including Sinhala Buddhist votes.
Ven. Dhammissara Thera appreciated the moves taken by Prime Minister Ranil Wickremesinghe to step down respecting democratic principles.
"Going strictly according to the Constitution, the Prime Minister, Cabinet and the Government could have been in power till March next year. However, respecting the people's mandate, they have decided to step down. It is a commendable move by the Prime Minister," he said.
When asked about the change of the opposition leadership, the Thera said the decision regarding the opposition leadership should be taken according to the party constitution and by the working committee.
Ven. Mahagalkadawala Punnasara Thera commented that everyone should accept the new President and work in peace and reconciliation and added that no one has a right to harass anyone else.
"President Gotabaya Rajapaksa is our president too. He is the president of all communities including Sinhala, Tamil and Muslims," he said.
Ven. Karakole Piyadassi Nayaka Thera also speaking noted that those who lost the election should not resign from their posts but they should be determined to fulfil the aspirations of the people who supported them.
"They should face defeat with fortitude and take it as a challenge to reorganise," the Thera said. (Ajith Siriwardana)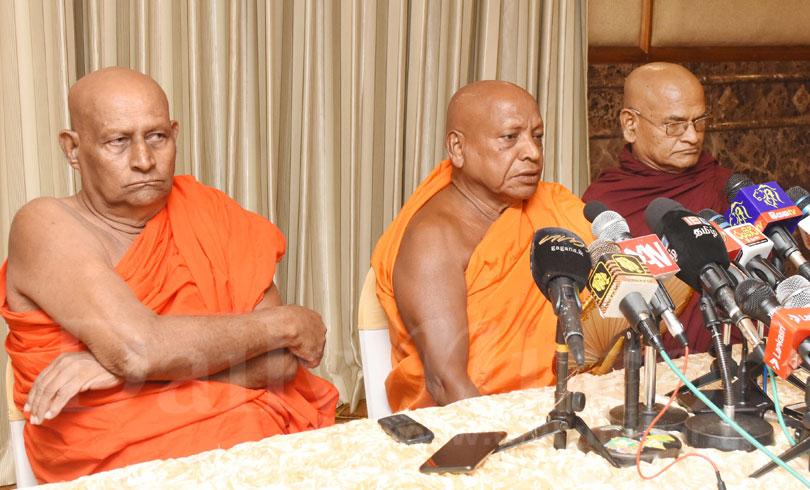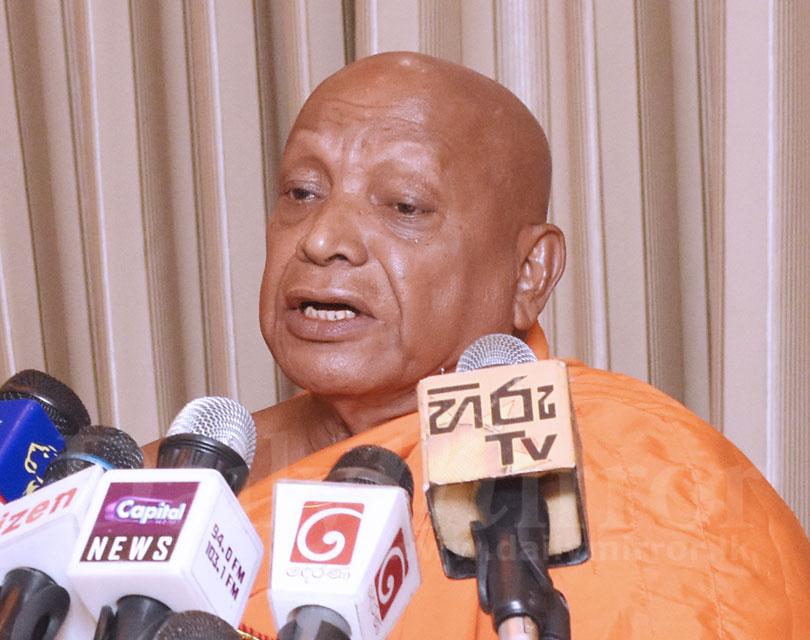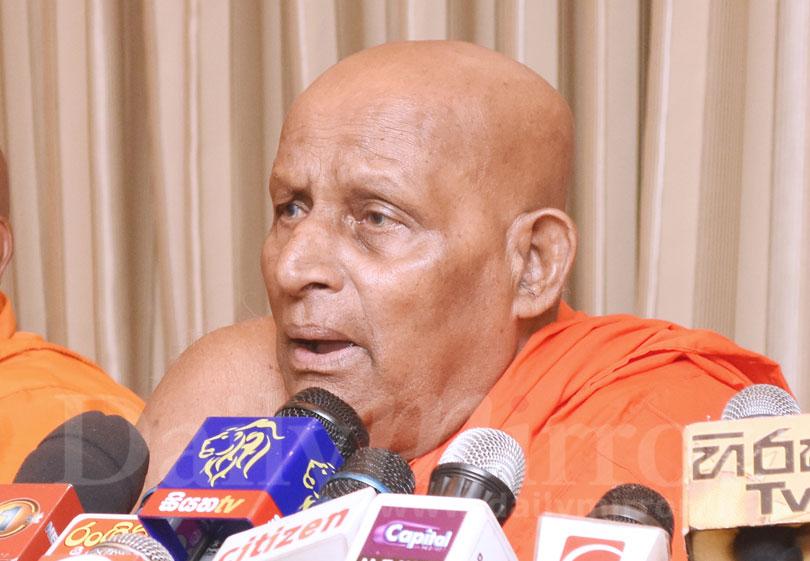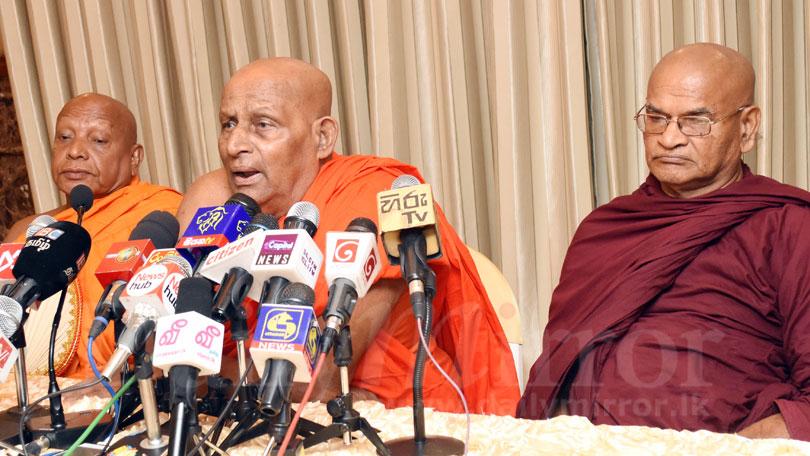 Pix by Nimalsiri Edirisinghe