---
Though the SLFP or the UPFA do not slavishly stick to the Sri Lanka Nidahas Podujana Peramuna (SLNPP) to contest the Parliamentary polls, the SLFP would never take a decision that would weaken the party, State Minister of Industry and the General Secretary of the SLFP, Dayasiri Jayasekara said yesterday.
Minister Jayasekara added that the SLFP would not hesitate to compromise on the chair symbol to contest the general election under the SLNPP as agreed upon at the launching of the SLPP with 'Pohottuwa' as the symbol on October 10, 2019 at the Sri Lanka Foundation, the SLFP must maintain its integrity, independence and vote base of over 1.5 million voters.
Addressing the media at the party office yesterday, Minister Jayasekara said no one must forget the fact that President Gotabaya Rajapaksa secured an easy victory with a majority of over 1.3 million because of the support extended by the SLFP.
"If there was no alliance with the SLFP, the SLPP would have polled much less than the 5.5 million votes secured by the UNF candidate Sajith Premadasa. However, our main target at the Parliamentary polls is to contest as an alliance led by the SLPP and SLFP, obtain a two thirds majority and fulfil the pledges given at the Presidential poll by President Rajapaksa. If any one demands that we must contest the election under SLPP with pohottuwa as the symbol, we are ready to compromise. Besides, we are also apprehensive of the fact that the SLPP would also lose pohottuwa if we change the symbol to chair," Minister Jayasekara stressed.
All district and electoral organisers of the SLFP must keep in mind to contest the election while protecting the policies, programmes and principles of the party. The SLFP could increase its vote base only by strengthening the party at provincial, district and electoral level, he noted.

The Central Committee of the SLFP would meet on next Saturday (18) to take a final decision on four suspended members of the party, namely S.B.Dissanayake, Dilan Perera, Lakshman Yapa Abeywardena and Wijith Wijayamuni Zoysa, General Secretary of the SLFP, State Minister of Industry Dayasiri Jayasekara said.
Minister Jayasekara said disciplinary action has already been taken against former Minister A.H.M. Fowzie.
"Former Minister has already been expelled from the SLFP and subsequently from Parliament. The legal process to expel the four other members who have been found guilty on the charge of breach of party discipline has been proved and the due process to expel them from the party and Parliament would initiate on the 18th," Minister Jayasekara said. (Sandun A. Jayasekera)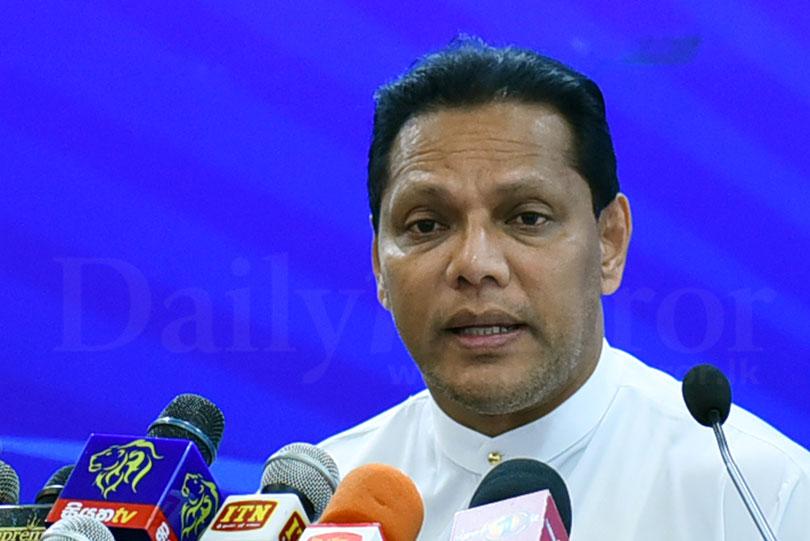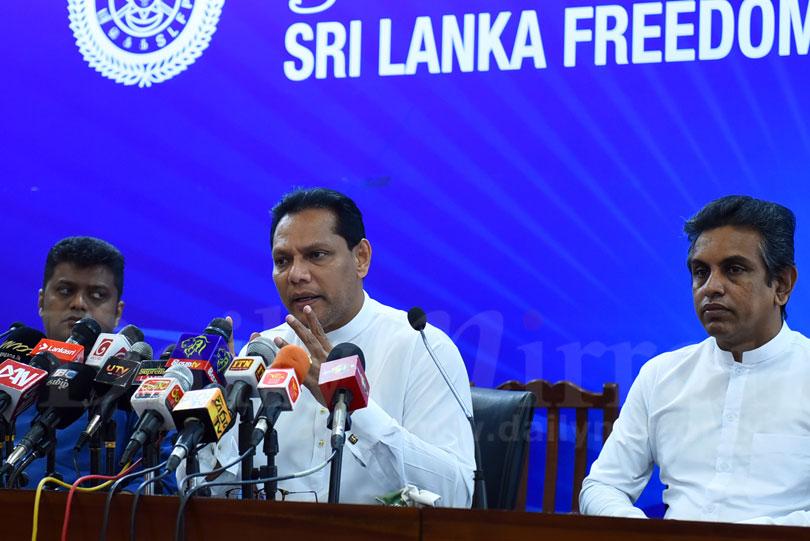 Pix by Nisal Baduge.