---
Samagi Jana Balawegaya (SJB) is to launch a common struggle of civil organizations and political parties against the repealing of 19th Amendment to the Constitution, its seniors announced yesterday.
SJB seniors Rajitha Senaratne, Eran Wickramaratne, Harsha de Silva and Shiral Laktilaka who made this announcement at a joint press conference said, Leader of Opposition Sajith Premadasa had called for a meeting of civil groups, political parties for a discussion on launching a common struggle against the repealing of 19th Amendment on Friday, August 28, 2020 at Parliamentary Complex.
"We shall discuss with all sessions on Friday and then we will launch continuous protests against the move to repeal the 19th Amendment," Dr. Senaratne said.
"19th Amendment was enacted with the consent of all parties in 2015. We discussed every clause of it in 2015. Accordingly the opposition was allowed to state their case. Everyone came into an agreement and the 19th Amendment was passed just before midnight in April 2015," he said.
"Clauses of this piece of legislation gave a hearing to all the cries of many sections that were heard for years. We actually curtailed the powers of executive presidency and set up independent commissions to depoliticise the police, judiciary and the public service," he said.
"The issue today is that the 19th Amendment is to be repealed to fulfill the whims and fancies of a few individuals," he said.
Dr Senaratne said a recent survey conducted by civil groups had revealed that the 19th Amendment is generally welcomed by the people while they have issues pertaining to the independent commissions. Therefore the SJB MPs said these could be rectified through a new constitution rather than adjusting bits and pieces of the constitution. (Yohan Perera)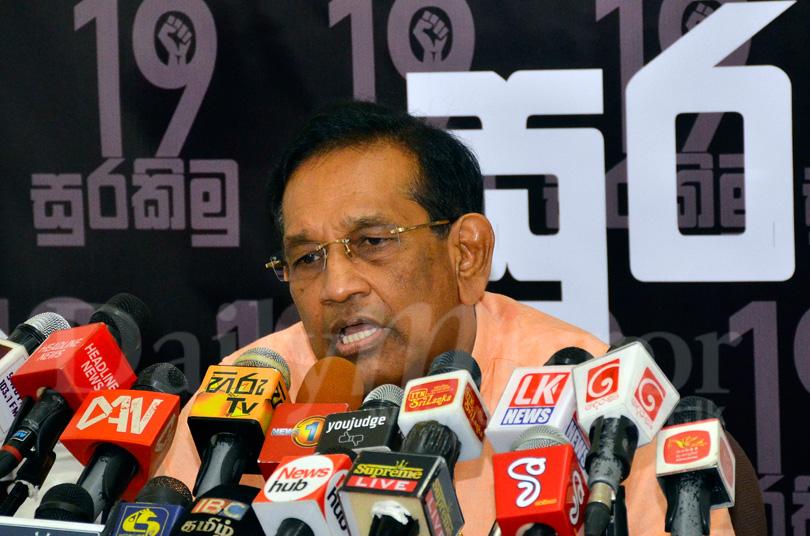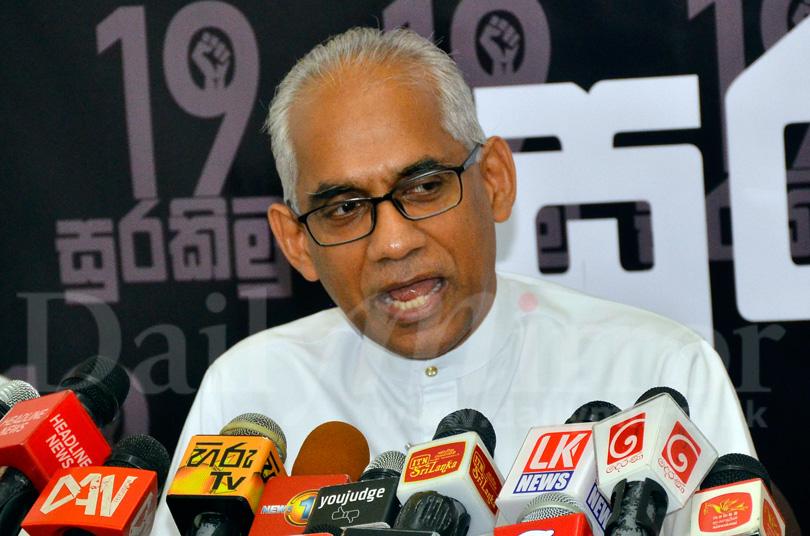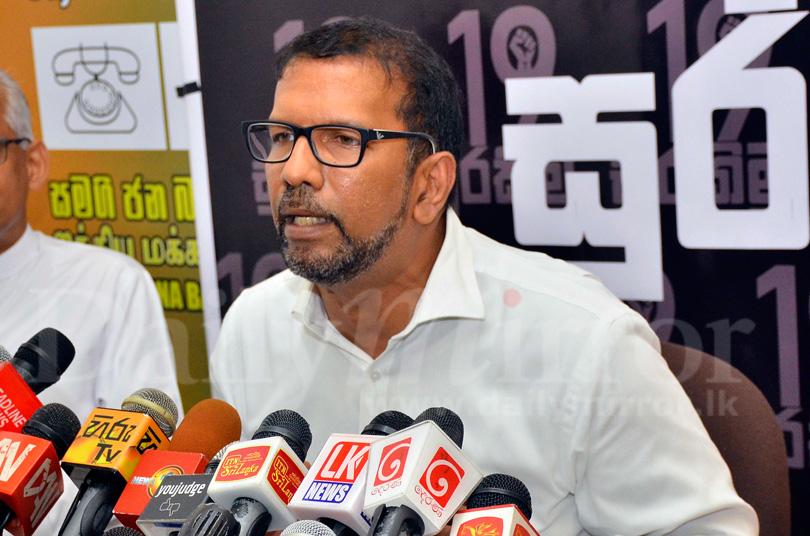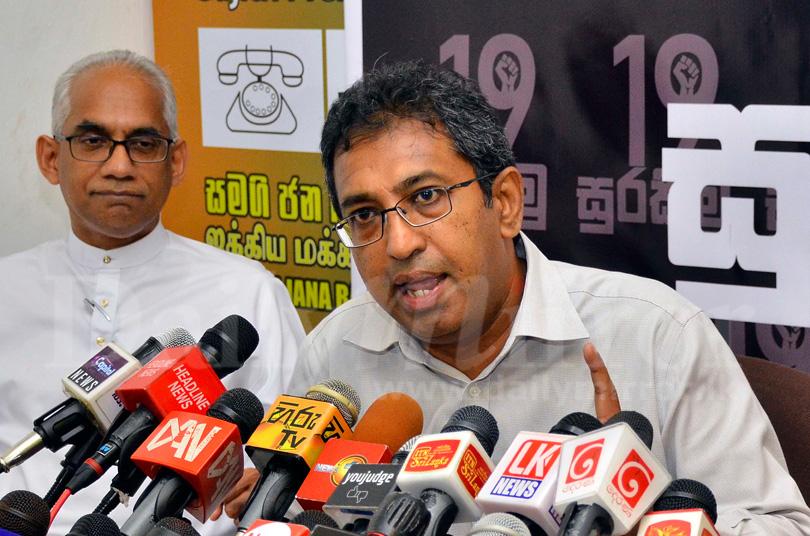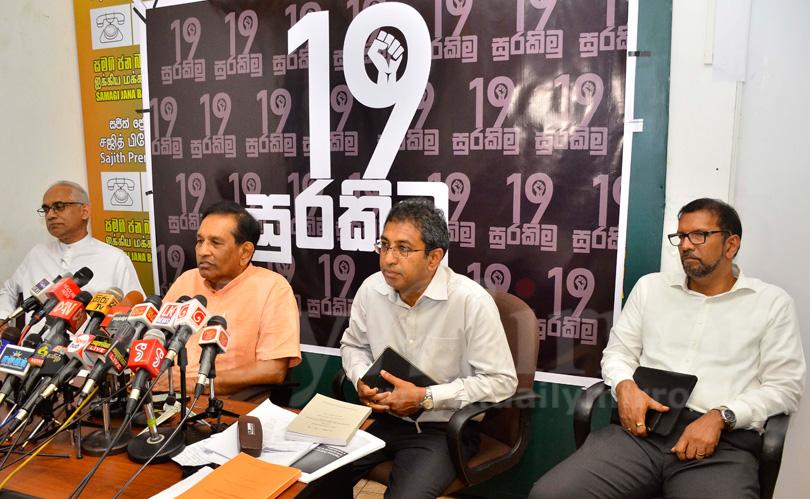 Pix by Waruna Wanniarachchi