---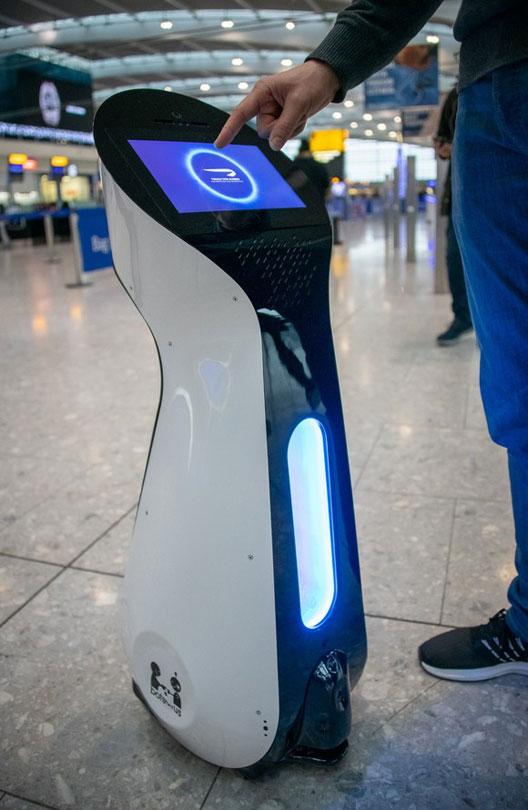 A pair of robots named 'Bill' that can help passengers navigate their way around Heathrow Airport are being deployed by British Airways.
The machines will interact with customers in multiple languages and escort them to locations in Terminal 5 such as cafes, toilets and family check-in zones.
They will be programmed to answer thousands of questions and free up staff to help with more complex queries, according to the airline.
Around 90,000 passengers travel through Terminal 5 at the UK's busiest airport every day. BA says the two bots should help speed up their journeys.
It marks a dramatic fall from grace for the airline, which in 2015 was voted the best short-haul option in the same survey. (Daily Mail)